Louisianians of the Year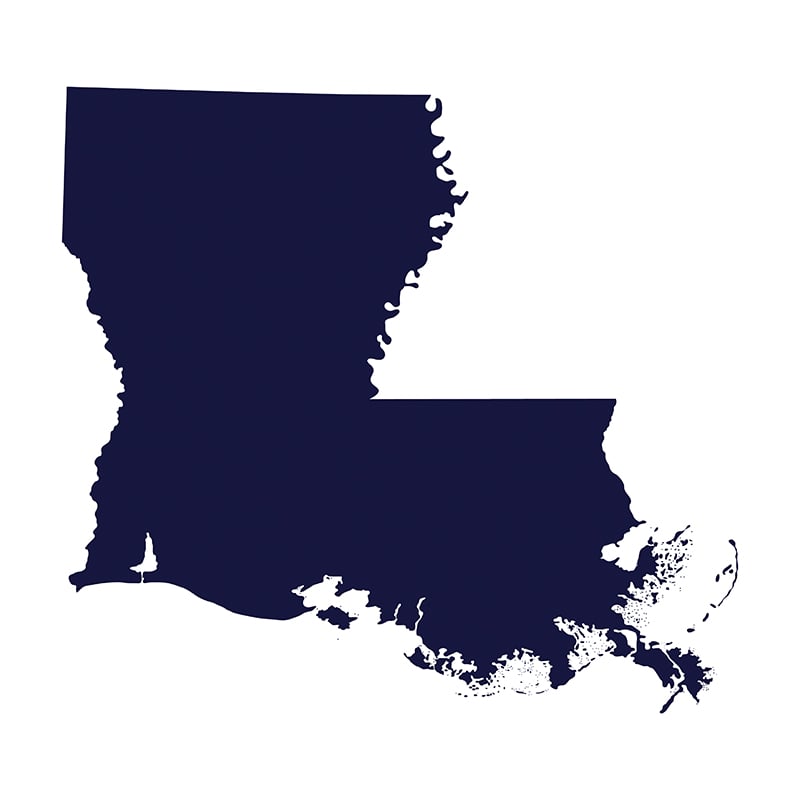 Each year, we comb the state in search of Louisianians doing great things at home and, potentially, around the country or even the world. We look for individuals who stand out in their professions, give back and represent what's best about the Pelican State. From teachers and artists to healthcare professionals and poets, these are the people who enhance our daily lives in more ways than one. We are thrilled to present to you our 2020 Louisianians of the Year.
---

BUSINESS
Matt Saurage
A Louisiana institution, Community Coffee, turned 100 in 2019. Norman Saurage founded the company and it has stayed in the Saurage family. Now, Matt Saurage, the 4th generation owner of Community Coffee, hopes the business will thrive for another hundred years.
Growing up, Saurage, who lives in Baton Rouge, appreciated the family business and was proud of it, but wasn't sure it was what he wanted to do for the rest of his life. But at age 25, he felt the itch to rejoin Community Coffee shortly after getting married.
"Something in my heart made me pick up the phone and call home," Saurage said. "I missed the people."
Shortly after returning to Community Coffee, the now-50-year-old Saurage went to Brazil for three months in the summer of 1996 to work with coffee farmers. Saurage described it as an "almost spiritual experience" that cemented his love for the coffee business.
Saurage, who starts every morning with a cup of dark roast, said meeting consumers' changing demands and expectations of coffee is a challenge, but that is part of what keeps the work fun.
"We may be financially conservative, but we are strategically aggressive," Saurage said.
In addition to his work with Community Coffee, Saurage is also involved with World Coffee Research examining ways the industry can fight climate change. Increased intense rainfall from climate change can lead to fungus, which can destroy coffee crops.
While Saurage does not know if his five children (ages 13 to 22) will join him in the family business, he says they will have the same freedom to make up their own minds that he was given by his parents.
"They're not expected to join the business, but each of them knows they're welcome," Saurage said.
Saurage was also quick to point out that it's not just the Saurage family that has kept Community Coffee going strong for 100 years. Multiple generations of other families have worked for Community Coffee at various positions in the company.
"We're not one family's business," Saurage said. "We're many families' business."
– Fritz Esker
---
SCIENCE
Alyssa Carson
Eighteen-year-old Alyssa Carson first began dreaming of space travel when she was a small child watching the Nickelodeon TV show "The Backyardigans." There was an episode titled "Mission to Mars" and Alyssa had a poster of it on her wall. Throughout her childhood, she has worked to achieve her dream of one day becoming an astronaut.
The Baton Rouge native's accomplishments include graduating the Advanced Space Academy and the National Flight Academy. At 15, she became the youngest person accepted into the Advanced PoSSUM Space Academy. Currently, she is in her freshman year at Florida Tech studying astrobiology. Astrobiology focuses on the potential for life on other planets — not just human life, but also plant and bacterial life.
In order to become an astronaut, a person needs an an undergraduate degree and work experience. So, Carson is still at least a few years away from reaching her goal. One of her dreams is flying to Mars.
NASA is currently working on sending people to the red planet, Earth's closest neighbor. While no manned Mars voyage is imminent, Carson believes it will happen sometime in the early 2030s. She does not think solar system exploration will end there, either.
"I don't think that it stops at Mars," Carson said. "I hope after Mars there's a kid with a dream to go to one of the moons of Jupiter."
Encouraging children to follow their dreams is important to Carson. When she was 9, she received a confidence boost when she met shuttle astronaut Sandra Magnus.
"It made me realize that I could work hard and my dream could become a reality," Carson said.
Carson has traveled to many camps and schools throughout Louisiana to talk to children about how they can pursue careers in space travel. She has even done TED talks on the subject. One such talk on Mars has received over 25,000 views on YouTube.
"I like to let kids know they don't have to wait until college to start pursuing their dreams," Carson said.
– Fritz Esker
---
CULINARY
Isaac Toups
You know someone has culinary talent when they walk into an Emeril's restaurant and are hired on the spot.
Isaac Toups worked six months at Prejean's Restaurant in Lafayette before then girlfriend Amanda, now his wife, suggested they move to New Orleans.
"When I walked into Emeril's in New Orleans, the chef hired me," Toups said. "I started working professionally right away."
From 2000 to 2010, Toups went from fry cook to second in command at Emeril's chain of restaurants. In 2012, the couple opened Toups' Meatery (featuring a menu that emphasizes Louisiana cooking traditions), and for three years, ran a second critically acclaimed restaurant, Toups' South, in the Southern Food & Beverage Museum. Toups has three times been named a James Beard Best Chef of the South semi-finalist and finalist, among other accolades, and came in third along with being chosen fan favorite in "Top Chef." In 2018, Toups published the cookbook, "Chasing the Gator: Isaac Toups and the New Cajun Cooking."
Toups' father hails from Thibodaux while his mother is a "prairie Cajun" from Oakdale. He grew up in Rayne, learning cooking skills from family and attending boucheries, fish frys and crawfish boils.
"Everybody in my family cooks," he said of his Cajun upbringing.
Because he honed his culinary skills and established himself in New Orleans, his menu offers a unique take on Cajun cuisine, a culinary style Toups says has always been in flux due to their diaspora and intermingling with other cultures. At Toups' Meatery, boudin patties are topped with poached eggs and hollandaise sauce for brunch, burgers embellished with a Creole aioli. His roots may run deep but they mingle with Creole traditions and ethnic culinary techniques. And yet his cookbook explains how to make cracklings and eat boiled crabs.
"It's a tricky conversation because I was born and braised in Cajun Country," Toups explained. "I'm as Cajun as they come. But I learned fine dining techniques in New Orleans."
Toups is currently working on a new book and toying with future TV appearances.
"I always have a couple of irons in the fire," he said.
– Cheré Coen
---
CONSERVATION
Denise Reed
At the center of Louisiana's efforts to protect its citizens from catastrophic hurricanes is its coastal master plan. Coastal expert Dr. Denise Reed has been an invaluable advisor in creating that plan.
The 60-year-old Dr. Reed is not a Louisiana native, even though she now calls Montegut home. She grew up in Luton, England (a little over 30 miles from London) and came to the United States for work. She was a full-time professor at the University of New Orleans from 1998 to 2012 and was a chief scientist at The Water Institute of the Gulf from 2012 to 2017. Dr. Reed is currently a research professor gratis at UNO.
After Hurricanes Katrina and Rita devastated Louisiana in 2005, the importance of restoring the state's coastal wetlands became painfully clear. The master plan analyzed different ideas for rebuilding the coast and told state officials which ones were the most likely to be effective within the state's budgetary constraints.
"We developed scientific processes to help the state decide which projects they should spend money on," Dr. Reed said.
Dr. Reed said one of the area's best assets in coastal restoration is the Mississippi River itself. As part of the coastal master plan, structures would be placed inside river levees that reroute sediment and water from the muddy Mississippi River to the wetlands to help build a new delta.
"It's about harnessing the way the river transports sediment," Dr. Reed said. "The river is a fantastic resource [to help our wetlands]."
In addition to using the river to transport sediment, dredges physically pick up sediment and move them to strategic locations along the coast to rebuild wetlands.
While Louisiana is a long way from Luton, Dr. Reed feels at home in the Pelican State. She laughed when recalling how upon her arrival, she couldn't understand the locals' accents and they couldn't understand hers. But now, Dr. Reed is married with two grown children who were raised in Louisiana.
"It's definitely home now," Dr. Reed said. "I've got a Louisiana family."
– Fritz Esker
---
MUSIC
Andre & Louis Michot
Louis and Andre Michot grew up in a musical family, listening to their father and uncles perform throughout South Louisiana and the world as the band Les Frères Michot. When a brother had to bow out of a gig, teenagers Louis and Andre would often sit in.
"They would plug us in and we'd take their places," Andre Michot said.
"Andre filled in for Uncle Billy and I filled in for Uncle David," Louis Michot said.
After high school, Andre stayed in Lafayette but Louis headed to learn French at the Université Sainte-Anne in Nova Scotia. Uncle Bobby Michot loaned his accordion to Andre and Louis brought his grandfather's fiddle with him to Canada. Independently, they honed their musical skills and Louis learned French. When Louis returned to Lafayette, together they started a band called the Lost Bayou Ramblers.
Twenty years later, the Ramblers are making history. They've produced 10 albums, the latest a collection of live recordings titled "Asteur," in Cajun French meaning "right now" or "at this moment." A documentary on the band, "On Va Continuer!" debuted last year at the New Orleans French Film Festival and refers to the band's commitment to performing in Cajun French and preserving the culture. The band has also performed for film soundtracks, including "Beasts of the Southern Wild" and the recent documentary, "Rodents of Unusual Size," about Louisiana's infestation of nutria.
The band has also been nominated for a Grammy twice, winning in 2017 for their album "Kalenda."
The popularity of Lost Bayou Ramblers may be their merging of traditional culture with modern musical styles, an evolution that keeps Cajun music alive, Louis Michot said.
"Some people call the Lost Bayou Ramblers the gateway drug to Cajun music," he said. "We don't want people to like our music just because it's Cajun music. We want people to love our music because they love our music."
Still, Cajun French and musical heritage is at the band's core.
"We love where we're from and we love the music from this area and we feel lucky to have learned it," Louis Michot said. "We want to share it."
– Cheré Coen
---
EDUCATION
Chris Dier
2020 Louisiana Teacher of the Year Chris Dier didn't always want to be a teacher. His mother was a teacher and he knew how demanding the job was. But when Dier was a senior in college, he had second thoughts about his previously planned legal career. So he asked his mom if he could sit in on one of her classes and observe. It's now been 10 years in the front of the classroom for Dier and he's still going strong.
"It's the hardest job anyone can do, but it's also the most rewarding job anyone can do," Dier said.
Dier, a world history and AP human geography teacher at Chalmette High School, said it's important to keep lessons relevant to students' lives. For example, when teaching about apartheid in South Africa, Dier draws parallels to the Jim Crow laws in the American South.
In a profession known for high burnout rates, Dier said one of the keys to the job is to manage expectations. It's best to set goals based on where the students are at the start of year instead of setting goals before meeting the class.
Another important part of teacher survival is not being afraid to ask for help from teachers and administrators. Collaboration with co-workers can ease the burden on individual educators as well as give them new ideas they might not have thought of on their own.
When he's not teaching, Dier coaches the Chalmette High School soccer team and is an avid traveler. He recently completed a three-week trip to Vietnam and Hong Kong.
The 31-year-old Dier encourages anyone looking to make a difference in their community to consider teaching. However, he said it's important for new educators to remember that the teacher they are in their first year is not the teacher they will always be. Dier said his first year was rough and he has dramatically improved since then. But even now, teaching remains an endlessly challenging profession for him.
"It's never going to be perfect," Dier said. "I'm still going to face the struggles that all teachers face."
– Fritz Esker
---
ART
Malaika Favorite
Malaika Favorite is a poet and artist whose paintings grace collections across the nation. Her list of honors includes an African American Institute grant to study art in West Africa, a Fulbright-Hays grant, and the 2018 Michael Crespo Visual Artist Fellowship for her contributions to the visual arts in Baton Rouge.
But most importantly, the Geismar resident through her art and poetry rose above the soul-scarring bigotry of the 1950s and '60s to tell the African-American story.
"My background in creating historical pieces stems from my fascination with the history of African-American people, an interest initiated by a lack of adequate acknowledgement of their place in history," Favorite says.
Born in 1949 in Ascension Parish, Barbara "Malaika" Favorite and her parents broke barriers in 1965 when she was in the 11th grade and first integrated the all-white Dutchtown High School.
"If I sat at the lunch table, everyone left," she says. "They called me names and threw things at me. Some would spit at me or made jokes about me. I mostly ignored them and focused on my lesson. At recess I used to sit outside and draw pictures. The little first grade kids would come to watch and beg me to draw something for them. They were too young to hate."
Favorite went on to study art at LSU where she again encountered racism and flirted with black militancy, which brought FBI agents knocking at her door. And like many young African-Americans in the 1970s who adopted African names, Favorite chose "Malaika," a Swahili word meaning messenger or angel.
"Many of my early paintings were about racism and race issues," says Favorite. "I wrote a lot of protest poetry and I cursed a lot, especially in my writing."
Today, her poems are "a door to another space" and her art "a form of meditation" and "cultural investigation" that takes a more universal look at "what it means to be a part of the American collective reality."
"As I observe the political, social and cultural landscape of America," says Favorite, who once taught art at Grambling State University and LSU. "I offer my art as a starting point for discussion."
– John R. Kemp
---
LITERARY
John Warner Smith
In 2019, the Louisiana Endowment for the Humanities and Governor John Bel Edwards appointed John Warner Smith to be the state's poet laureate. Smith was the first African-American male to earn the title.
"I'm blessed to have the honor and privilege of that distinction," Smith said.
The 66-year-old Morgan City native said he draws from a lifetime of experiences in Louisiana, as well as his parents' and grandparents' experiences, when crafting his poems. He strives to be both "imaginative and truthful" in his work. He said he has always had an interest in reading and literature. In the late '90s, he started dabbling in writing poetry. At first, it was just for himself and he had no expectations of his work ever being published. But as the years progressed, he started attending workshops and honing his craft. He would eventually receive an MFA in creative writing from the University of New Orleans.
Smith has published four collections of poetry: "A Mandala of Hands" (2015), "Soul Be A Witness" (2016), "Spirits of the Gods" (2017) and "Muhammad's Mountain" (2018). His fifth book, "Our Shut Eyes," will publish this year. Smith believes poetry can help people think and feel emotions they might not otherwise have felt.
"Poetry can be a bridge that can cross many of the differences between people of different races and economic backgrounds," Smith said.
Smith said many other poets have inspired his work. He admires Robert Frost's use of nature as a metaphor of the human condition. He also loves the Harlem Renaissance poets, as well as Yusef Komunyakaa, Rita Dove, Lucille Clifton, Tracy K. Smith, and Terrance Hayes.
In addition to his poetry, Smith is a passionate education advocate. He works as the CEO of Education's Next Horizon. It is a Baton Rouge non-profit that works on education research and policy advocacy. In particular, Smith is passionate about providing better education opportunities for children from birth to age 3. He also teaches part-time at Southern University of Baton Rouge.
When he is not writing or working, Smith follows Louisiana sports on weekends. He is also a husband and proud father of three children and 10 grandchildren.
– Fritz Esker
---
HEALTHCARE
Jessica Landry
A few years ago, Assistant Professor for Clinical Nursing at LSU Health Sciences Center Jessica Landry was working in a Northshore emergency room. A 12-year-old boy had attempted suicide. There was no history of mental illness, no history of abuse. It seemed like the young man had a good life. When Landry asked the boy why he did it, his answer changed her life forever. He said it was because he was a girl inside and no one understood that.
"I did not know how to respond to that," Landry said. "Not only did I not know what to say, I wasn't teaching our students what to say."
Landry, a Eunice native, knew she had to rectify this issue. She sought out training on how to respond with sensitivity to patients who are LGBTQI (lesbian, gay, bisexual, transgender, questioning, intersex). After receiving training herself, she developed the Advocacy Program that trains other nurses and doctors how to react in situations like the one she found herself in with the 12-year-old boy.
Landry, 45, also works as the program director for the Sexual Assault Nurse Examiner Program at LSU School of Nursing. She applied for the grant to start the program because of a dearth of Louisiana nurses trained in matters relating to sexual assaults. In 10 rural parishes outside New Orleans, a rape victim used to need to be transported into the Crescent City for treatment. Now, sexual assault victims in these parishes can be treated in their local hospitals.
In addition to this work, Landry also travels with LSU Health Sciences Center to the Andes Mountains of Peru to provide needed medical care to indigenous residents who rarely have access to doctors.
These efforts have garnered numerous awards for Landry. She has received the American Association of Nurse Practitioners' State Advocate Award, Nightingale Advanced Practice Nurse of the Year, and the Gay Lesbian Medical Association Achievement Award, among others.
When Landry is not caring for her patients, she cares for her 13-year-old son and is an avid runner. Other than that, her work is her passion.
"I just grew up knowing that nursing was what I wanted to do," Landry said.
– Fritz Esker
---
SPORTS
Joe Burrow
As successful as LSU's football program has been in the 21st century, it has not had much star power at the QB position. But that has changed with the arrival of Joe Burrow from Ohio State. Burrow is a dazzling passer who led Tigers to their first regular season victory since 2011 over hated rival Alabama on the way to an undefeated season. He then capped it all off by being an overwhelming choice for the Heisman Trophy. Some pundits think he might even be the first overall draft pick in the 2020 NFL draft.
The Ames, Iowa native is the son of a former University of Nebraska football player. Born into a competitive family (his two brothers would also play for Nebraska), he excelled at many sports from an early age. After graduating from The Ohio State University in three years with a degree in consumer and family financial services, Burrow transferred to LSU as a graduate student after sitting behind quarterbacks J.T. Barrett and Dwayne Haskins on the depth chart.
In the past season, Burrow has shattered school records for passing touchdowns and and yards (41 and 4,014 before the season finale versus Texas A&M). However, Burrow is not satisfied with that success. A relentless perfectionist, he wants his team to be all they can be on every play.
"This year, we expect to win every single game. We expect to score every single drive … If we don't play a perfect game, we get upset," Burrow said at a Nov. 25 press conference in Baton Rouge.
While Burrow has only played two years at LSU, the quarterback views his time in Louisiana as a special period in his life. At the Nov. 25th press conference, Burrow described how the reception he has received from LSU fans has been "unreal." He said LSU fans have not just been welcoming to him, but his family as well.
"This place means so much to me and everyone's been so great," Burrow said at the press conference. "I never could have dreamed that this was going to happen … The reception from people in Louisiana to an Ohio kid who came here, transferred … It's been such a great two years."
– Fritz Esker
---