Traveling Around Louisiana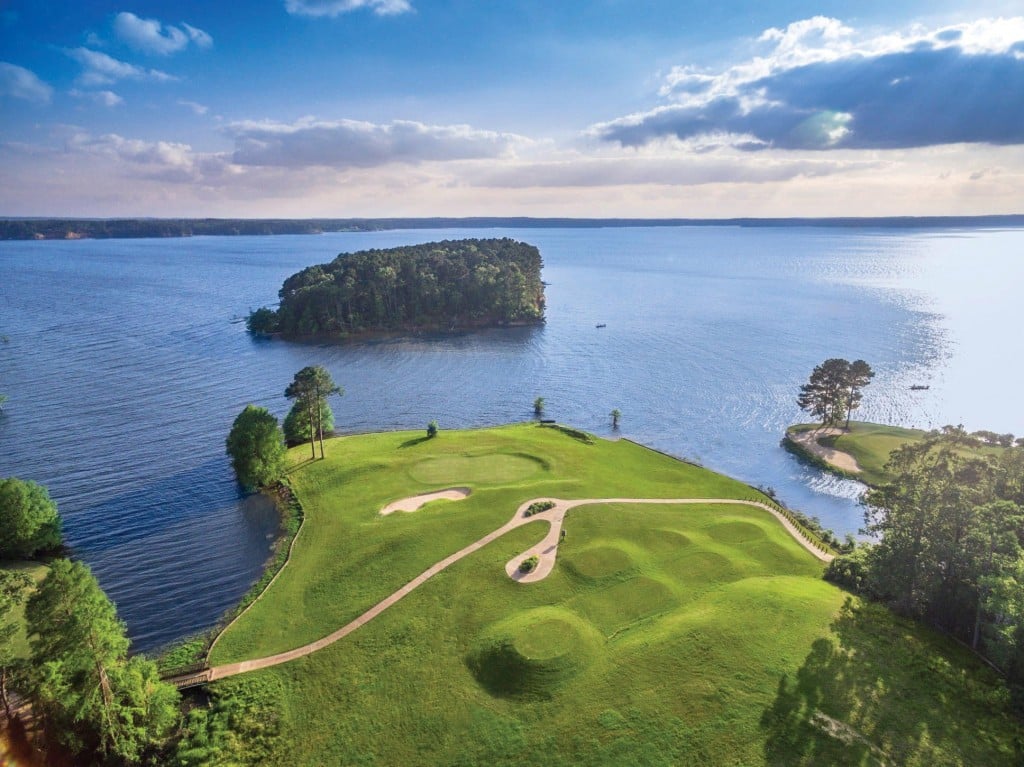 Louisiana's great outdoors call to residents and visitors alike in the beautiful spring months, and there's plenty to do under the sun this season. Whether you're taking in the fresh air from a pristine and challenging golf course, a gleaming freshwater lake, or a hiking trail along a cypress bayou, you're sure to enjoy the variety of offerings unique to each area of the state. Bass fishing attracts anglers to the large lakes of North Louisiana while coastal fishing brings adventurers down to Cajun Country. Meanwhile, outdoor festivals, art markets, and farmer's markets bring open-air fun to downtowns, parks, and outdoor complexes from West Baton Rouge Parish north to Lincoln Parish. Grab your favorite shades and sun hat, and head outside while the getting's good. The following attractions and parish offerings are sure to give you and your family a reason to smile this spring.
Moments of splendor define every visit to Cypress Bend Resort, from sunrises over the shimmering lake to birdies on its lush championship golf course or family stories around a glowing fire. Located on Toledo Bend Lake just 70 miles south of Shreveport, Cypress Bend Resort promises unforgettable memories for friends and families seeking a beautiful and tranquil respite.
Cypress Bend offers the perfect locale for vacations, meetings, conventions, or weddings with its 95 guest rooms (including 14 two-bedroom golf suites). The resort also boasts a Spa at Cypress Bend, 600 acres of gardens and forests, 11,000 square feet of state-of-the-art conference facilities, a nationally recognized 18-hole golf course, and the top bass fishing lake in the country according to BassMasters.
Crisp, country air, serene views, and southern hospitality all combine to transform and elevate your experience—whether a meeting or golf game—into a communion with nature. The resort is conveniently located for residents of both Louisiana and East Texas. Discover the magic of Cypress Bend Resort with your loved ones. For reservations and information, visit CypressBend.com or call 318-590-1500.
Jefferson Parish welcomes visitors to enjoy the bounteous and beautiful great outdoors of Louisiana just minutes from New Orleans. Home to Barataria Preserve of Jean Lafitte National Historical Park and two state parks (Grand Isle and Bayou Segnette), Jefferson Parish connects nature lovers with beautiful hiking trails, birding trails, fishing piers, and boating opportunities. It also connects visitors with the culture of the people who settled the delta and their relationship to its unique ecosystem. Combine a few hours at the Lafitte Barataria Museum with an unforgettable bayou adventure on the Total Cajun Experience swamp tour in Jean Lafitte.
Anglers love Jefferson Parish for its plentiful, year-round access to freshwater and saltwater fish. Meanwhile, the allure of the beach awaits visitors to Grand Isle, where seven miles of barrier island hold all the wonders of the Louisiana outdoors. For more outdoors adventures, additional things to do in Jefferson Parish, and a free visitors guide, go to visitjeffersonparish.com or call 877-572-7474.
Plan a weekend trip this spring to Ruston and Lincoln Parish and experience all this thriving college town has to offer. Ruston's charming and walkable downtown district offers unique shopping, local flavors, public art, a bustling farmers market, and more fun attractions that are perfect for a day trip. Looking for something a little more adventurous? Head to Lincoln Parish Park and enjoy world-class bike trails, pavilions, primitive and RV campsites, and a pristine lake surrounded by a walking path.
The area also offers several family-friendly attractions and activities, making it an ideal destination for a Louisiana staycation. Families can enjoy local museums, a trampoline park, horseback riding, seasonal events, and other fun interactive experiences. For a memorable getaway, make yourself at home in Ruston and Lincoln Parish.
For more information on area attractions and accommodations, visit experienceruston.com or call 800-392-9032 for a free visitors guide.
Enjoy some excitement in the great outdoors with the 17th Annual Kite Fest Louisianè, held May 22-23, 2021, in West Baton Rouge Parish. Kites of all sizes and shapes will fill the skies at the West Baton Rouge Soccer Complex in Port Allen, Louisiana, located just off I-10 west of Baton Rouge (Exit #151 at 3383 Rosedale Road).
The Go Big or Go Home Kite Team will display enormous kites in the sky while the Austin End of the Line flying teams will perform intricate ballets in the sky using two-line kites. The Northeast Rev Riders will bring more thrills with their four-line kites. These groups will be performing throughout the festival, which also features exciting BOL races, candy drops, great food, and music.
Kite Fest Louisianè will be open to the public at no charge from 11 a.m. to 8 p.m. on Saturday, May 22, with a special fireworks display at dusk. Sunday hours are 11 a.m. to 6 p.m. For more information, visit westbatonrouge.net.