Traveling Around Louisiana
Fall is descending across Louisiana and cities and towns across the state are welcoming the harvest season with a variety of events. Whether you're looking to enjoy the great outdoors under cooler temperatures or celebrate one of the state's many unique foods or cultural activities, there's plenty to do in the months of September and October.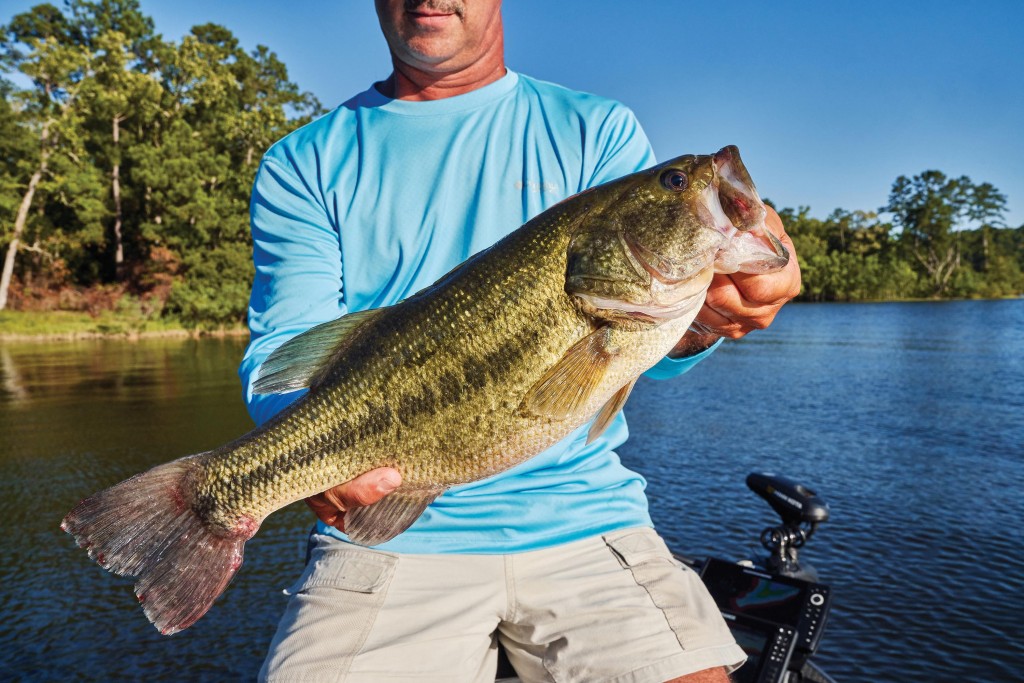 Food festivals abound, highlighting BBQ, Food Trucks, German food and drink, gumbo, gratons and more. Meanwhile fall festivals celebrating pumpkins, sugarcane, and wooden boats bring families together for good times while celebrating local culture. Carnival rides and haunted houses round out more activities available to Louisiana's residents and visitors looking for thrills this season. Plan out your weekends now and enjoy activities and events extending from Shreveport-Bossier down through Central Louisiana, Cajun Country, Baton Rouge, and Greater New Orleans.
Get ready for the annual Smokin' Oldies BBQ Cook-off, a State Championship cook-off for the best smokers, grillers, and slow-cookers across Louisiana. Taking center stage at the West Baton Rouge Tourist Information & Conference Center grounds on September 10th, this event will draw BBQ enthusiasts to West Baton Rouge, where they can enjoy delicious tender BBQ with a side of stiff competition. Following Saturday's cook-off, the rockin' Oldies But Goodies music fest takes place on Sunday, September 11, from 11 a.m. – 5:30 p.m. Special music performances this year will include That '70s Band (11 a.m.) and the Chase Tyler Band (2:30 p.m.).
Sweets take the spotlight on October 2—the West Baton Rouge Museum's annual sweet celebration of the sugar cane harvest will feature traditional folk-art demonstrations, live music, a sweets contest, and sugary treats. From educational opportunities to decadent desserts, enjoy some family fun that celebrates a main crop of the region.
For more information on these events and more, visit westbatonrouge.net.
Since 1906, the State Fair of Louisiana in Shreveport has promoted Louisiana agriculture and industry while providing a place for families to enjoy quality time together. The 116th State Fair runs October 27 – November 13 and will feature the state's largest carnival midway and livestock shows as well as free attractions, live music, competitions, exhibits and tasty treats.
Hundreds of Louisiana 4-H and FFA members raise livestock projects for competition at the State Fair. Top scorers are invited to the Ark-La-Tex Agricultural Council Jr. Livestock Sale on November 2 for an opportunity to auction their animals and raise money for their education. The State Fair of Louisiana is also home to the LRCA Finals Rodeo, November 4-6. Over $200,000 in cash and prizes will be awarded to the top cowboys and cowgirls.
On November 13, the State Fair celebrates Veterans and Military families with free parking and gate admission to all active, retired, and former military members and their families. A Veterans parade begins at 2 p.m.
Plan your visit to Shreveport to attend the largest fair in the state. For more information, visit StateFairOfLouisiana.com.
Explore St. Tammany Parish's pristine waterways and great outdoors with a paddle along the bayou, boat tour of Honey Island Swamp, fishing charter, bike ride along the 31-mile Tammany Trace, or tubing trip down the Bogue Chitto. Satisfy your taste buds with the deep and delicious Tammany Taste culinary scene. Wind down with the family at your choice of comfortable and affordable accommodations, luxurious B&Bs, or updated camping sites at Fontainebleau and Fairview-Riverside State Parks.
The Louisiana Northshore has tons to celebrate this fall. September events include the St. Tammany Crab Festival (September 10-11), Slidell Jazz & Blues Festival (Sept. 17), Northshore Oktoberfest (Sept.24), and Pelican Park Fall Fest (Sept.25). October is equally festive and features the Olde Towne Pumpkin Festival (Oct. 1), Louisiana Food Truck Festival (Oct. 8), Bluesberry Music & Art Festival (Oct. 8), Fall for Art (Oct. 15), and the Madisonville Wooden Boat Festival (Oct. 15).
For details on these events and more, visit louisiananorthshore.com. Make your fall itinerary today and enjoy a variety of family-friendly activities just minutes away from New Orleans.
Get into the spirit of Halloween this fall with a visit to Louisiana's scariest attraction: the award-winning 13th Gate haunted house in Baton Rouge. Updated yearly with new thrills and extravagant set designs, The 13th Gate welcomes visitors Sept. 30 – Nov. 5 with an unforgettable "Hellevator" ride into the depths and darkness of the world's most haunting corners. With expert actors and top-of-the-line effects, The 13th Gate provides about 30 non-stop minutes of frightening scares both indoor and out.
Now in its 21st year, The 13th Gate is at its best with new sights, photo opps, and live music. Known as "Flashlight Fright Nights" the final weekend (Nov. 4-5) delivers terrifying thrills in the dark with all lights turned off. Fright-seekers will cower room to room with only a small flashlight.
Presale tickets and information are available now at 13thgate.com. Listen to 102.5 WFMF in Baton Rouge for free ticket giveaways. For $5 off your ticket price, bring an empty Monster Energy can to the box office. In addition to its annual haunted house, The 13th Gate is also home to year-round escape games.
Always celebrating Louisiana's native French language, Cajun culture, and Acadian heritage, Louisiane-Acadie is proud to announce the return of its premier event, the Grand Réveil Acadien (GRA), or "Great Acadian Awakening." Patterned after the World Congress of Acadians' festivities held in the Canadian Maritimes, GRA is a multi-day event with activities all around Acadiana.
Opening ceremonies take place in Abbeville on Saturday, Oct. 1st followed by a week's worth of events in St. Martinville, New Iberia, Arnaudville, Rayne, Church Point, Houma, Thibodeaux, Lafayette, Broussard and Port Allen. Closing ceremonies are set for Sunday, Oct. 9 and will include a French mass at St. John's Cathedral in Lafayette followed by a Tintamarre to Warehouse 535 and concluding activities at St. Luc's Immersion School in Arnaudville.
GRA is about waking up the people of South Louisiana to the importance of preserving the cultural resources of language, foodways, and music unique to Louisiana's Cajun populace. Louisiane-Acadie also coordinates activities between Acadians of the North and Cajuns of the South and as such encourages families to organize reunions during this time to welcome their northern cousins.
For a complete schedule, visit louisianeacadie.com.
Fall into festival season! No matter what time of year you visit Lafayette, there's something for you to celebrate. Lafayette has festivals for everything—from beer to boudin, shrimp to sugarcane, gumbo to gratons, there is something happening every week.
Lafayette truly comes alive in the fall with remarkable weather to complement the multitude of events and festivals. One thing unique to Lafayette is its free concert series taking place Wednesday through Saturday. But it's not just the free concert series that makes Lafayette the self-proclaimed Free Music Capital of the World; the fall months alone host countless events that boast free music.
Whether your passion is for Lafayette's rich cultural history, the bustling culinary scene, or the distinctive blend of Cajun and Zydeco music, you can be sure you will leave Lafayette nourished. Visit LafayetteTravel.com/Fall-Festivals for a list of events.
Fall is in the air, and it's time to celebrate art, history, and the great outdoors in Central Louisiana. Starting October 13th, the Alexandria Museum of Art invites you to celebrate their signature arts event, the Farm to Forest Plein Air Festival. This five-day festival will bring artists to Central Louisiana to paint "en plein air"—outdoors! Purchase art and celebrate competition winners at the Palette Party on Sunday October 16th.
On Saturday October 22nd, visit one of the oldest intact sawmill towns in the country for the Southern Forest Heritage Museum Fall Festival. Located near Forest Hill, Louisiana, the 57-acre museum offers a unique opportunity to glimpse the golden age of lumbering and saw milling. This unique fall festival includes train rides, model steam engine displays, and museum tours. Enjoy gospel gold music, pony rides, vendors, and food trucks, followed by a classic Cajun cookout.
Find more fall festivals, attractions, and activities at alexandriapinevillela.com.
The Red River Revel Arts Festival returns October 1-9 for the 46th year to Celebrate the Arts! The Red River Revel Arts Festival is the largest outdoor festival in Northwest Louisiana, attracting tens of thousands of locals and visitors to experience art, music, food, and culture.
The festival brings an extensive array of exciting and unique experiences to the Shreveport Riverfront. This multi-award-winning annual event features more than 75 juried visual artists from across the country, over 40 musical, theatrical, and performing arts entertainment acts on two stages, over 20 vendors serving delicious food, and an area dedicated to introducing children to the arts.
There is something for everyone at the Red River Revel Arts Festival. "Celebrate the Arts" with family and friends at the 46th Red River Revel Arts Festival. For more information, please visit redriverrevel.com.
Have fishing on the brain? Louisiana State Parks offers the very best fishing. All you need to do is decide what kind of fishing you want to do. Every park is located on a body of water, from lakes to rivers to the Gulf of Mexico. With boat launches, piers, and beaches, there's an opportunity for everyone to get out and catch fish.
Keep the entire family happy, too—each Louisiana State Park features a variety amenities and overnight accommodations to keep the whole family entertained for the day or overnight. Overnight accommodations range from tent, RV, and even safari-style glamping tent campsites to deluxe cabins and group camp dormitories complete with commercial kitchens to entertain a large group. Activities include hiking, biking, horseback riding, disc golf, water playgrounds that operate year-round, nature activities, and more.
What are you waiting for? Go to GoOutdoorsLouisiana.com or call 833-609-0686 to book your next Louisiana State Parks adventure. Visit LAStateParks.com to learn more.
Plan a trip to Beauregard Parish and the town of DeRidder, Louisiana, this Halloween season for an eerie tour of the Gothic Jail, one of the many storied sights from the Myths and Legends Byway in an area previously known as "No Man's Land." Built in 1914 by local lumber companies, the Gothic Jail was intended to establish law and order to a once lawless territory. The first jail in the 20th century to use Collegiate Gothic design, the imposing structure features shallow arches, dormer windows, and a central tower known also as the gallows. Called the "Hanging Jail," by many locals, this former jail and execution site sat abandoned to all but the ghost of its jailer for nearly 40 years. Today, visitors can tour the jail and see how prisoners lived.
While in the quaint town of DeRidder, enjoy the area's southern hospitality with a twist of Cajun culture. Specialty shops line downtown along with the area's museums. In addition to the Gothic Jail, area attractions include the Lois Loftin Doll Museum, America's First USO, and Beauregard Museum. For more information, visit beauregardtourism.com.