Traveling Around Louisiana
Just as in the beloved children's book, Cajun Night Before Christmas, the holiday season brings a special magic to Louisiana, a state known for its unique traditions, love of family, and joie de vivre.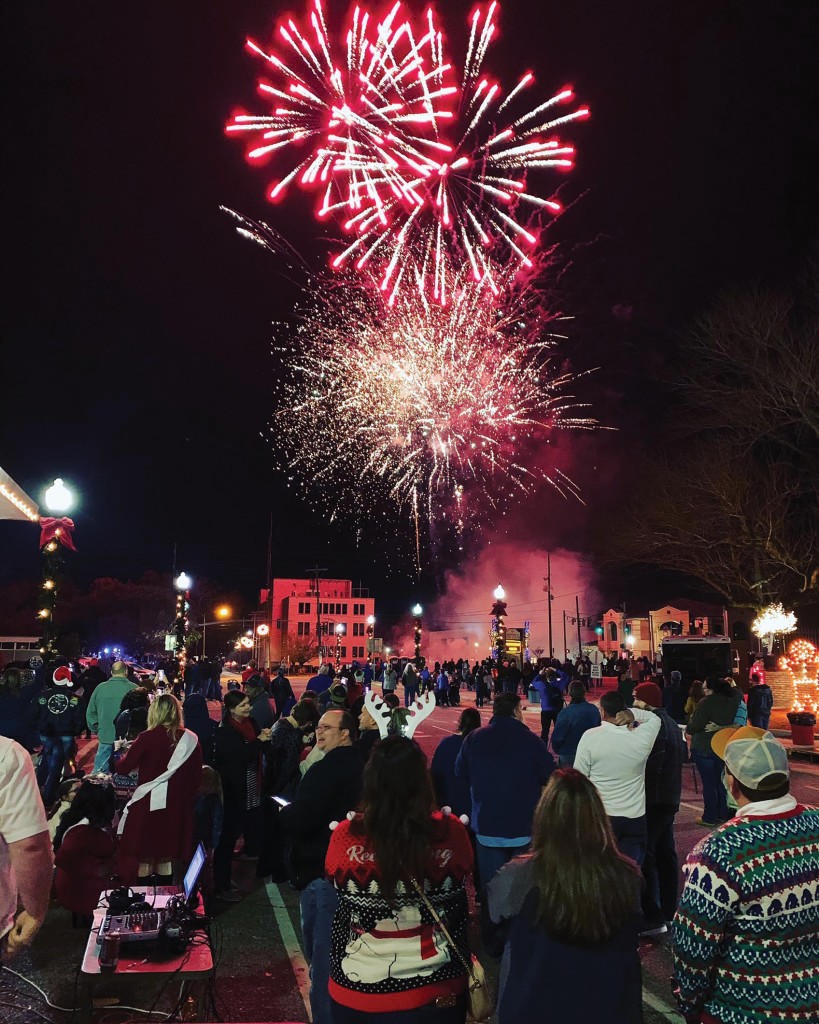 November and December are lovely months to roam the state and get better acquainted with its cultural offerings and diversity. Destinations across Louisiana—museums, cities, and parishes—welcome visitors and residents to enjoy the season with new art and history exhibits, spectacular holiday displays, exceptional dining, holiday shopping opportunities, and more. The following destinations all offer opportunities for family friendly fun or a weekend escape with friends. Plan your fall or winter Louisiana adventure today and experience the revelry and merriment that comes with this special time of year.
Whether it is football you crave, high-speed drag racing, historic plantation homes, scenic views of the Mighty Mississippi or a fun festival, West Baton Rouge Parish has it all.
While in Port Allen, visit the West Baton Rouge Museum and view its current exhibit, Billie Holiday at Sugar Hill, which provides a glimpse into a weeklong run of performances at the Newark, New Jersey, nightclub Sugar Hill. Stroll the museum's six-acre grounds, visiting its historic buildings and learning about life on a sugarcane plantation.
Get a taste of the area's hometown cooking at one of the parish's unique restaurants offering a rich palette of flavors refined by generations of area families. Stay at one of the many moderately priced, family-friendly accommodations, conveniently located off I-10, while attending one of the area's many fall and winter festivals.
Visit WestBatonRouge.net for details and event dates, or stop in and delight in a cup of West Baton Rouge Parish's locally roasted coffee at Exit #151.
From vibrant murals to public sculptures to free museum admission, revel in the arts across New Orleans courtesy of The Helis Foundation with its Art for All program. The Helis Foundation provides access to the city's rich visual arts scene for visitors and locals to New Orleans whether they're strolling along Poydras Street to view Poydras Corridor Sculpture Exhibition, a collection of 16 sculptures by renowned local and international artists, or enjoying Unframed, Downtown's first multi-mural exhibition of large-scale artwork.
Louisiana residents may enjoy free admission to some of New Orleans' most beloved cultural institutions on select days year-round, including Ogden Museum of Southern Art, New Orleans Museum of Art, New Orleans Botanical Garden, Contemporary Arts Center, and Louisiana Children's Museum. To learn more, visit TheHelisFoundation.org. #ArtforAllNOLA
Nothing makes you feel the magic and warmth of the winter season quite like the sparkling holiday lights that welcome families as they gather together in celebration. With the Louisiana Holiday Trail of Lights, families can experience the magic again and again while visiting a variety of nearby destinations all aglow across Northwest and Central Louisiana. Plan your holiday visits to Shreveport-Bossier, Minden, Ruston, Monroe-West Monroe, Logansport, Natchitoches, and Alexandria/Pineville and create new memories with your loved ones this year.
Each location offers its own distinct brand of fun with family friendly events and attractions. The Old World charm of twinkling historic downtowns, delightful carriage rides, photos with Santa, and exciting fireworks, parades, and entertainment all add to the joy of the season and can be experienced across multiple weeks and weekends in November and December. For more information on each destination and to find themed itineraries for area-specific dining and shopping, visit holidaytrailoflights.com.
As the holidays near, Ruston and Lincoln Parish offer Louisiana families and visitors festive celebrations that highlight the creativity and charm of the region. From shopping opportunities to drive-through displays, November and December are full of events.
The holiday shopping season kicks off November 10-12 with Ruston's Annual Holidays in Cedartown and Downtown Ruston's Holiday Open House on November 17. Following Thanksgiving, Christmas spirit goes into high gear with the Kickoff to Christmas on November 26 in Downtown Ruston's Railroad Park—with the flip of a switch, all of downtown will be aglow for the holidays.
December 1-3, Lincoln Parish Park will host Lincoln Lights Up the Pines, a drive-through light display perfect for all ages. You can also experience Downtown Ruston's Sip and Stroll on December 8 and Cookies with Santa on December 10, bringing fun for the whole family and plenty of perfect picture opportunities. Finally, the week of December 19-23, families are invited to Dixie Center for the Arts' Christmas Movie Series complete with popcorn and drinks (pajamas strongly encouraged).
For more information on these attractions and events, visit experienceruston.com.