Traveling Around Louisiana
Getting outdoors is essential in spring, when both festivals and flowers are in full bloom and highlighting color and culture all across the state.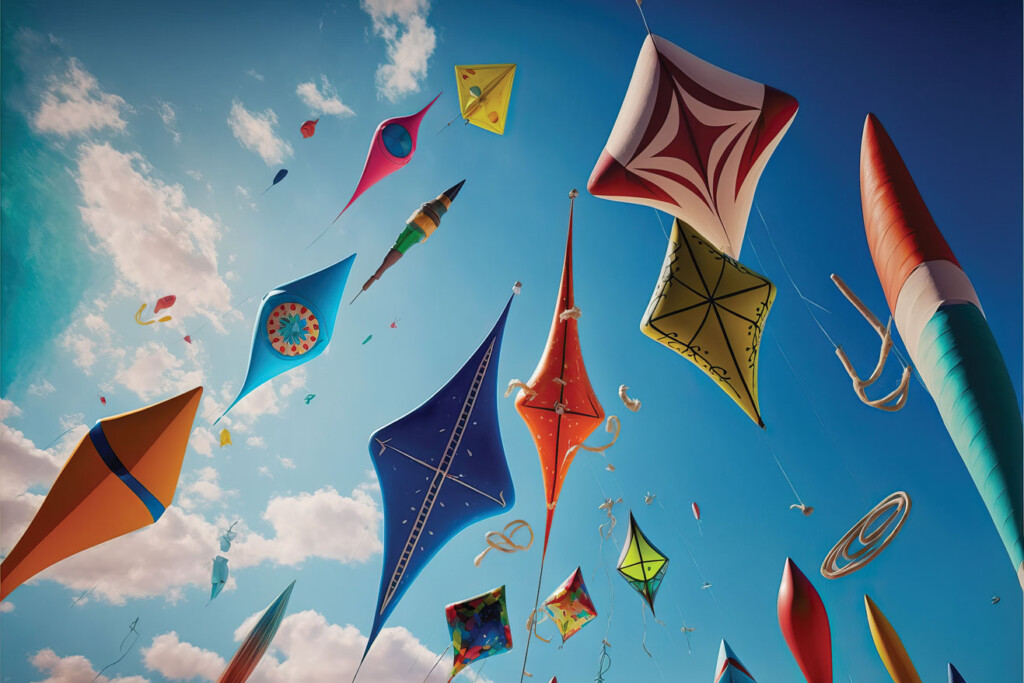 Whether you're filling your days with the flavors, sights, and sounds of Louisiana at popular events or escaping to the quiet waterways and woods to connect with nature, there's nothing like the spring sun on your skin and the breeze in your hair. Opportunities for relaxation and fun abound this season for adventurers of all types—festival goers, history buffs, outdoor enthusiasts, shoppers, foodies and families. Find your spring adventure among the following destinations that are all closer than you think.
On April 29 & 30, kites of all sizes and shapes will fill the skies in Port Allen, Louisiana. The 19th Annual Kite Fest Louisiané takes place at the West Baton Rouge Soccer Complex—located just off I-10 west of Baton Rouge—and will thrill audiences with enormous kites from the Go Big Or Go Home kite team, kite ballets using two-line kites from Austin End of the Line flying teams, and extraordinary four-line kites from the Northeast Rev Riders. The festival also features great food and music.
"We encourage the whole family to spend a day outdoors at this award-winning festival," says Kathy Gautreau, Executive Director of the West Baton Rouge CVB. "Bring a blanket or lawn chair, relax in the sun, and fly kites, watch performances, enter the kite design contest, and make a free kite to fly."
Kite Fest Louisiané is free to attend. On April 29, Kite Fest will feature fireworks at dusk. For more information, sponsorship levels, or volunteer opportunities call the West Baton Rouge CVB at 225-344-2920 and visit westbatonrouge.net.
Your next outdoor adventure is closer than you think—in Alexandria/Pineville, a robust sportsman's culture is nurtured by outdoor opportunities in the area including two beautiful and challenging golf courses and scenic Lake Buhlow in Pineville.
Explore the forested piney hills and hardwood bottoms of Kisatchie National Forest, one of the largest pieces of natural landscape in Louisiana and the only national forest in the state, filled with vital longleaf pine and flatwoods vegetation supporting rare plant and animal species. Located within Kisatchie National Forest are scenic areas ideal for bird watching, photography, backpacking, canoeing, all-terrain vehicle trails, boating, camping, cycling, fishing, picnicking and swimming. The forest has more than 40 developed recreation sites such as Kincaid Lake Campground, a modern, forested paradise, complete with a fishing pier, swimming area, and boat launch.
Plan your outdoor adventure today at alexandriapinevillela.com.
Lafayette is at the heart of Louisiana's Cajun & Creole Country, an area known as the "Happiest City in America," and it's no mystery why. With their distinctive blend of food, music, and culture, it's no wonder people from all over are heading down south with a smile on their faces.
One annual event bringing together all the elements that make Lafayette so unique is Festival International de Louisiane. The largest non-ticketed outdoor Francophone event in the U.S., Festival International highlights the connections between Acadiana and the Francophone world. Held Wednesday – Sunday, April 26-30, throughout Lafayette's Downtown, Festival International hosts 500 performing and visual artists from 17 countries including Europe, Africa, Canada, the Caribbean, and the Americas to share their talents across seven stages with Lafayette's artists, residents, and visitors.
Visit lafayettetravel.com/festivalinternational for performance schedule, lodging, and travel information.
Natchitoches (pronounced "Nack-a-tish"), Louisiana is home to one of the most popular traditional main streets in the South. As the oldest city in Louisiana, Natchitoches boasts a 33-block National Historic Landmark District with the charm of an oak-lined riverbank and downtown brick street featuring a variety of boutiques, antique shops, art galleries, restaurants, historic homes, churches, and more. Tours are offered by foot or by carriage ride.
Some of visitors' favorite attractions in Natchitoches include the Louisiana Sports Hall of Fame—replete with the state's most notable sports memorabilia—and the Northwest Louisiana History Museum. The Natchitoches Film Trail highlights key spots from notable films like Steel Magnolias, John Wayne's The Horse Soldiers, The Man in the Moon starring Reese Witherspoon, and The Year Without Santa Claus starring John Goodman.
Stop in for a trademark Natchitoches meat pie at Lasyone's Meat Pie Restaurant before taking a beautiful outdoor spring adventure to Cane River, where you can explore by kayak, hydro bike, or paddleboard, or take a relaxing trip on the Cane River Queen paddle wheeler.
For more ideas and information, visit natchitoches.com or call 800-259-1714.