Traveling Around Louisiana
The spirited state of Louisiana has no shortage of cultural heritage and scenic locations to explore.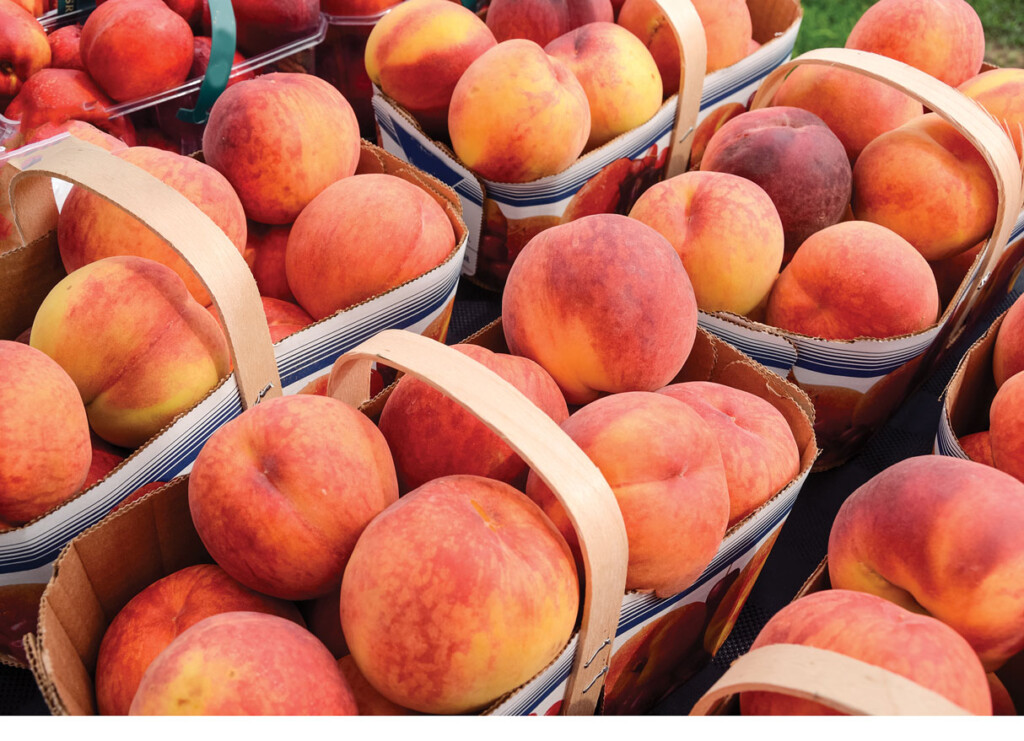 From the Bible Belt's forested woods to the South's delectable Creole and Cajun cuisine, Louisiana's unique blend of Spanish, French, and African American cultures offers a special experience for all travelers! Boasting its vibrant personality, the Pelican State is home to plenty of entertaining escapades, countless family-friendly activities, and soulful music anyone can enjoy!
A scenic outdoor experience, a scrumptious peach, and a good time is what you'll find in the thriving area of Ruston and Lincoln Parish in North Louisiana! This hidden gem's cultural heritage shapes its vibrant community and warm hospitality. You'll feel more than welcome at one of their highlights, the 73rd Annual Louisiana Peach Festival! This beloved event brings together the best of Ruston's homegrown flavors, culture, art, and music for a peachy extravaganza. In the sweet taste of summer, enjoy over twelve hours of live music and plenty of family-filled activities. Not only is Ruston's Peach Festival known for its delicious array of juicy and succulent peaches, but it also celebrates its vibrant culture and local spirit. Get ready to create cherished memories with friends and family and experience the peachy goodness of Ruston! To learn more, visit lapeachfest.com.
Once a part of No Man's Land, Beauregard Parish was a region with no king or country, home to outlaws, bandits, pirates, and brave pioneers. The settlers were larger than life, and so are the stories! The region's use as an official buffer between Louisiana and Spanish Texas lasted roughly from 1806 until the 1819 Adams-Onis Treaty. Slow to be settled, and marked by a pivotal moment in history, the Neutral Strip region exhibits a culture colored by several pockets of diverse folk groups—like Native Americans, remnants of early Spanish colonies, Scotch Irish pioneers, African Americans, and others—who fiercely hold onto their traditions and notions of identity. Get to know the traditions by attending the Watermelon Festival! Whether you're looking to dive face first into a mammoth of a watermelon in the watermelon eating contest or show off your adept pageant skills, this festival is perfect all ages to absorb the local customs! To plan your next visit, visit beauregardtourism.com.
Founded in 1714 and known for being Louisiana's oldest city, Natchitoches' rich history set the stage for the cultural city's hereafter. Now over 300 years later, the City of Lights kicks off the summer with the 26th Annual Jazz and R&B Festival! Scheduled for May 12th and 13th, this special celebration offers a variety of artists' talents anyone can soak up. Not too far to follow, the Louisiana Sports Hall of Fame Induction is to be held July 27th through the 29th. This noteworthy event highlights and introduces the most deserving Louisiana athletes of 2023. Famous for being home of the movie, Steel Magnolias, Natchitoches bestows the adored filming sites of this classic picture. Also beyond worth the gallivant is the fascinating plantations that each tell a story of their own. They include Melrose on the Cane with the art of Clementine Hunter and the Cane River Creole National Historical Park at Oakland Magnolia Plantations. To plan your next trip, visit natchitoches.com.
Avoyelles Parish, historically established by the Avoyels Indians, inhabits quaint farms and small-town folk. Best known for its agribusiness and rich French background, this region along Louisiana's Eastern border is notably filled with tales to tell. Their local Civil War Battle Site, Fort Derussy, is home to some of the most invigorating stories proudly absorbed in defending the lower Red River Valley (currently drive by only).
In the upcoming months enjoy local Avoyelles events like the Cajun Crossroads Festival and the Tunica-Biloxi Pow-Wow. If you're fond of pigs, ingesting or chasing them, take part in the Cochon de Lait Festival (French for roast suckling pig)! Join thousands of visitors taking pleasure in great live music, a pirogue race, peachy dancing, a corn cooking contest, and so much more at the Louisiana Corn Festival. Plan a stop in at Avoyelles Parish and experience the joie de vivre! For more information visit travelavoyelles.com.
The mission of the Helis Foundation is to advance access to the arts in New Orleans for all through various initiatives from outdoor sculptures and large-scale murals to complimentary admission days for Louisiana residents at some of our state's most beloved cultural institutions. In the heart of downtown New Orleans, two of the Foundation's most prominent public art initiatives – the Poydras Corridor Sculpture Exhibition (PCSE) and Unframed – feature artists of local, national, and international acclaim.
PCSE is the south's leading rotating sculpture exhibition with over 15 sculptures currently on view along the Corridor. Art Funds of The Helis Foundation have funded the installation of more than 40 sculptures, and Unframed, a project of Arts New Orleans, that has commissioned nine murals to date showcasing the extraordinary talent of celebrated artists including local painter Ayo Scott whose work is prominently displayed on the exterior wall of the Louisiana Endowment for the Humanities, home to The Helis Foundation John Scott Center. The Center, honoring humanist, artist, and educator, John T. Scott, encourages learning and inspires visitors to draw lessons from Scott's work. Learn more about these initiatives and others at thehelisfoundation.org.
If you love the great outdoors, sprinkled with fine art, fabulous dining, and fun times, Central Louisiana is the perfect getaway! In the Heart of Louisiana, Alexandria-Pineville, you are just two hours from Shreveport and Baton Rouge, with big city amenities, minus the traffic! Along the banks of the Red River with multiple lakes, enjoy beautiful views, great fishing, and the Kisatchie National Forest as its backyard! You'll find a thriving riverfront district, the Alexandria Museum of Art, and plenty of family-friendly attractions. Dining is a delicious adventure all its own with fresh seafood, new takes on age-old Cajun recipes, international fare, a bustling food truck scene, and even gas stations famous for to-go options! Enjoy as many various types of foods as your palate can take! Get away to the Alexandria-Pineville area, and find your heart in the Heart of Louisiana. Book your adventure today at alexandriapinevillela.com!