Traveling Around Louisiana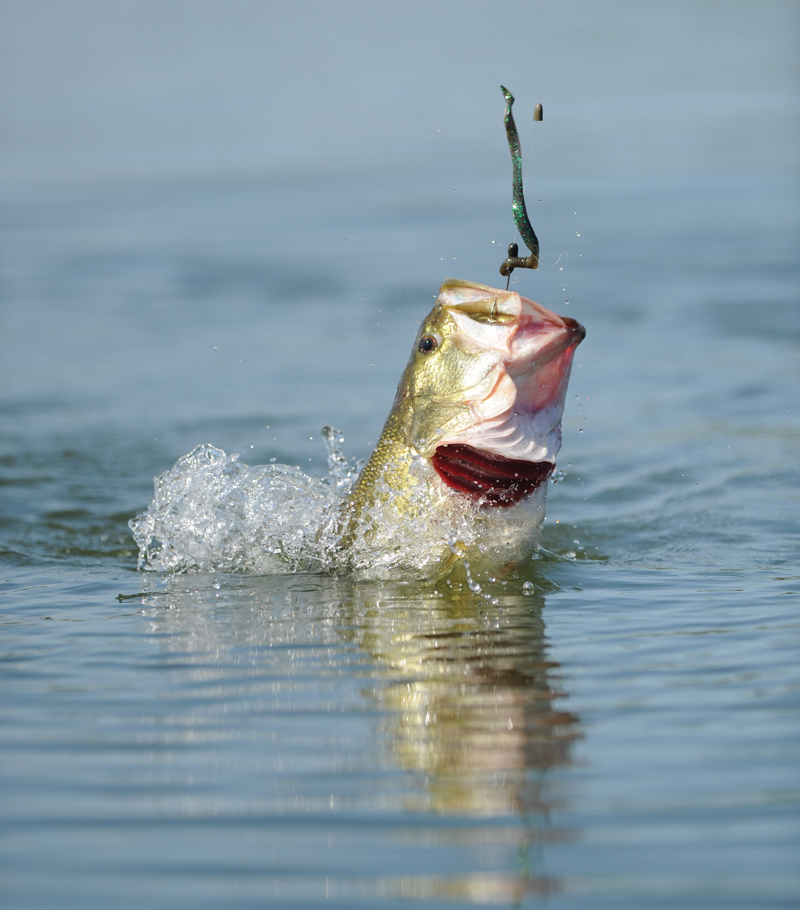 Louisiana comes alive in fall with much more than falling leaves—seasonal festivals, events, and exhibitions welcome locals and visitors to celebrate the state's unique culture. Music aficionados, sports fans, outdoor enthusiasts, art lovers, and foodies will all find exciting opportunities to explore their interests in fall. Weather is perfect for running, paddling, cycling, and fishing as well as to dancing to the sounds of Louisiana's rhythms at outdoor festivals and celebrations. Football is in full swing with professional and collegiate teams going head to head against exciting rivals and tailgates getting the party started early. Local schools get in on the fun, too, with art exhibitions highlighting local and international artists and educating children in one of the state's many languages. Check out the wealth of fall offerings across the state below and plan your September and October to include all varieties of fun.
Cities & Parishes
The Alexandria/Pineville area comes alive in fall with festivals, events, and concerts. Saturday, September 14, Alexandria native Layon Gray presents his award-winning off-Broadway production, Black Angels Over Tuskegee.
Saturday, September 21, join cyclists from across the United States as they ride up to 101 miles at the Kent Plantation House's Le Tour de Bayou. Later that evening, enjoy the Rapides Symphony Orchestra "Pops on the River" concert at the Alexandria Riverfront Amphitheater.
The first weekend in October is full of fun with the first ever Planes over the Pines Airshow in Pineville. The skies will be lively over Esler Field as families gather to watch the thrilling flights of skillful pilots. The first weekend of October also brings the 5th Annual Funktoberfest, central Louisiana's original outdoor craft beer and music festival featuring a home brew competition.
Finally, October 18, search for unique art pieces and enjoy live performances as the Fall ArtWalk takes over the streets of Alexandria's Cultural Arts District.
Visit AlexandriaPinevilleLA.com or call 1-800-551-9546 for details on these events and more.
Football season is in full swing in Ruston & Lincoln Parish. Home to Louisiana Tech University and Grambling State University, the area welcomes fans from across the country to enjoy game day activities.
Loyal Blue Weekends start in September with outdoor concerts and downtown events, late-night pep rallies, tailgating activities and more. First game weekend is September 6, when the LA Tech Bulldogs and GSU Tigers go head to head! Fans can avoid game-day traffic this season by parking downtown and enjoying a shuttle ride to the stadium free of charge.
Downtown Ruston offers a variety of boutiques and specialty shops, restaurants, and cultural events. Plan a visit this fall on October 26 for Ruston Makers Fair, a festival celebrating the arts culture of the area with works of local artists and makers of all kinds.
For more information and events, or to plan your visit to Ruston & Lincoln Parish, visit ExperienceRuston.com.
There's lots to do this fall in Sabine Parish, Toledo Bend Lake Country. Celebrate Toledo Bend's 50th anniversary by boating and fishing to your heart's content. This 186,000-acre lake is a world-class bass fishery in addition to hosting an abundance of other freshwater fish. Fishing Toledo Bend is easy with public fishing piers, boat launches, and boat rentals. Maximize your fishing trip and choose a professional guide service at ToledoBendLakeCountry.com. The area is also a destination for outdoor adventures such as hiking, golfing, ATV riding, camping, birding, and more.
Experience the area's frontier history with a drive along the 300-year-old El Camino Real del los Tejas National Historic Trail, where Davy Crockett and Stephen F. Austin once traveled. The area was once part of a lawless region known as "No Man's Land." Visit NoMansLand.com for exciting "Becoming Louisiana" bi-centennial celebration events.
Save the date now for the Zwolle Tamale Fiesta (October 10-12), the Louisiana Native American Art Festival and Veterans Powwow (November 1-2), and the Sabine Freestate Festival (November 1-2).
For more info, events, and destinations, visit ToledoBendLakeCountry.com.
Work hard, play hard. That's not just a motto—it's a way of life in the heart of Acadiana. No matter what time of year you visit Lafayette, there's always something to celebrate. With a festival for everything—from beer to boudin, shrimp to sugarcane, gumbo to gratins—there's something happening weekly.
Lafayette truly comes alive in the fall with remarkable weather to complement the season's events and activities. Lafayette is the self-proclaimed Free Music Capital of the World, with its various free music events, including two free fall concert series, Downtown Alive and Rhythms on the River. Fall festivals include the Latin Music Festival, Germanfest, Festival Acadiens et Créoles, Blackpot Festival & Cook-off, and more. Fall also brings football back to the University of Louisiana at Lafayette.
Whether your passion is for Lafayette, the state's rich cultural history, the bustling culinary scene, or Cajun and Zydeco music, you will leave Lafayette satisfied and nourished. Plan your escape to the "Happiest City in America" at LafayetteTravel.com.
Allons Avoyelles—Avoyelles Parish—as the parish welcomes the much awaited fall season. As always, events and activities are plentiful across Avoyelles. Come for another color run experience, "Run Through the Decades." Register for the 5th annual Steps Cenla 5K Color Run on September 17 at Steps-Cenla.org. September also brings Sammy Kershaw in concert at Paragon Casino Resort on the 27th at 8 p.m.
October brings another harvest of opportunities beginning October 3 with Art in the Rafters at Bailey's on the Square, sponsored by the Avoyelles Arts Council. See the Facebook page for details. All roads lead to Main Street for Bunkie Trade Days on October 5 from 8 a.m. – 2 p.m.; check with Bunkie Chamber of Commerce for details (318-346-2575). Entertainment continues at Paragon on October 5 with the Isley Brothers and OctoberFete Avoyelles on October 26. Visit OctoberFeteAvoyelles.com for information.
Visit TravelAvoyelles.com and like Travel Avoyelles on Facebook to begin planning your fall travels.
Points of Interest
The LSU Museum of Art's Art in Louisiana exhibition features permanent collection highlights of Louisiana art, both historic and contemporary. Galleries devoted to Newcomb Pottery, New Orleans Silver, and contemporary Louisiana art make it a central hub for experiencing insightful and inspiring local works.
Currently on display, Adore | Adorn: The Elsie Michie Contemporary Jewelry Collection features over 100 pieces of contemporary art jewelry that demonstrate the joy of making, collecting, and adornment. Semblance: The Public/Private/Shared Self is also on display and features three contemporary painters who use the figure to explore identity in private and in public spaces.
On view until September 29 is Matt Wedel: On the Verge, an exhibition of ceramic sculpture by LSU School of Art Reilly visiting artist Matt Wedel, whose remarkably large-scale ceramic works explore culture and nature and push materials and forms to the verge of collapse.
From October 24 – February 9, Destination: Latin America discusses the key historical and artistic movements that influenced Latin American art, from the Mexican revolution of 1910–1920 and the dictatorships of the 60s-80s, to issues faced today.
For more details, visit lsumoa.org.
Louisiana Education Spotlight
Ecole Bilingue de la Nouvelle-Orléans is the only private French school in New Orleans that is accredited by the French Ministry of Education and State of Louisiana. Founded in 1998, the mission of the school is to provide a strong and distinctive education by combining the best of French and American academics.
Ecole Bilingue follows the curriculum of the French Education Nationale, considered to be one of the most rigorous educational systems in the world. Ecole Bilingue also offers a rich English language arts and American mathematics and social studies programs designed to balance out and complement the strength of the French curriculum. The school has a campus of three buildings off Magazine Street in Uptown New Orleans with students and teachers from the U.S. and around the world.
Classes are offered for children in preschool (18 months) through 8th grade. The student-to-teacher ratio is 7 to 1, allowing each student an opportunity to have personalized attention for a better, differentiated education. For more information on Ecole Bilingue de la Nouvelle-Orléans, please visit ebnola.net. To schedule a tour, call 504-896-4500.