Traveling Around Louisiana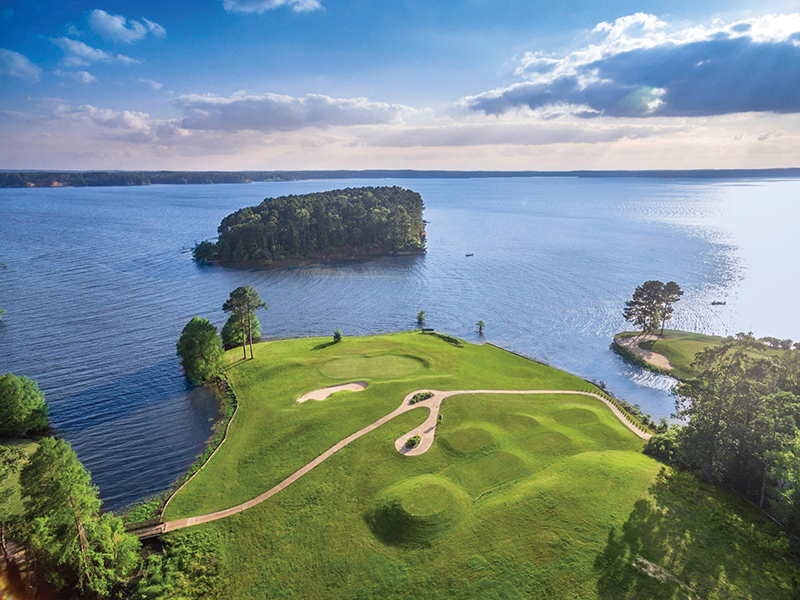 This fall and winter, experience Louisiana's charm—from its beautiful great outdoors to its quaint and comfortable downtowns. With such mild temperatures, bass fishing, hiking, and golfing are a few ways residents relax and greet the cool-weather season. Sitting under the stars and around a fire pit with hot cider or cocoa makes Louisiana nights magical, while the unique vistas of cypress-rich bayous and quiet countryside welcome calm and reflection by day. Meanwhile, holiday-inspired events such as art markets and light displays warm hearts and bring joy to various towns by showing off the area's creativity and vibrancy. No part of Louisiana is too far for its residents to enjoy a true adventure with just a short drive. Make plans this November and December to treat yourself and your family to a relaxing and joyous weekend away.
As the holidays near, Ruston and Lincoln Parish offer Louisiana families and visitors festive celebrations that highlight the creativity and charm of the region. From shopping opportunities to drive-through displays, November and December are full of events.
The holiday shopping season kicks off November 5 with Downtown Ruston's Holiday Shopping Stroll. Then, November 21-22, the Holiday Arts Market takes over the Ruston Farmers Market and features makers and artisans selling unique items and artwork perfect for gifting. Following Thanksgiving, Christmas kicks into high gear with the Kickoff to Christmas on November 28 in Downtown Ruston's Railroad Park—with the flip of a switch, all of downtown will be aglow for the holidays.
On Fridays and Saturdays, November 28-December 19, carriage rides charm visitors with up-close views of the downtown lights starting from the Historic Fire Station. December 3-6, Lincoln Parish Park will host Lincoln Lights Up the Pines, a drive-through light display perfect for all ages. Finally, on December 12, families are invited to indulge in cookies with Santa at Esma's Alley from 10 a.m. – 12 p.m.
For more information on these attractions and events, visit experienceruston.com.
Moments of splendor define every visit to Cypress Bend Resort, from sunrises over the shimmering lake to birdies on its lush championship golf course or family stories around a glowing fire. Located on Toledo Bend Lake just 70 miles south of Shreveport, Cypress Bend Resort promises unforgettable memories for friends and families seeking a beautiful and tranquil respite.
Cypress Bend offers the perfect locale for vacations, meetings, conventions, or weddings with its 95 guest rooms (including 14 two-bedroom golf suites). The resort also boasts a Spa at Cypress Bend, 600 acres of gardens and forests, 11,000 square feet of state-of-the-art conference facilities, a nationally recognized 18-hole golf course, and the top bass fishing lake in the country according to BassMasters.
Crisp, country air, serene views, and southern hospitality all combine to transform and elevate your experience—whether a meeting or golf game—into a communion with nature. The resort is conveniently located for residents of both Louisiana and East Texas. Discover the magic of Cypress Bend Resort with your loved ones. For reservations and information, visit CypressBend.com or call 318-590-1500.
With cooler weather among us, the authentic Louisiana experience just got better.
The cozy atmosphere brings a new beauty to exploring Baton Rouge's outdoor spaces, including a variety of BREC parks, swamps and nature trails. Walk, jog or grab a bike and ride along the Mississippi River, visiting Downtown attractions like historic Third Street, the Old State Capitol and the Louisiana Art & Science Museum. Shop for the holidays among local makers and antiques in Mid City, then discover murals, eateries and other hidden gems lining Government Street. From gourmet and fresh flavors to classic Southern style dining, you'll want to try every restaurant in the Overpass District. And take your pick from a variety of boutique and major name hotels when you decide to stay in Baton Rouge a while longer.
Rediscover what authentic Louisiana means to you at visitbatonrouge.com.