10 Reasons to Retire in Louisiana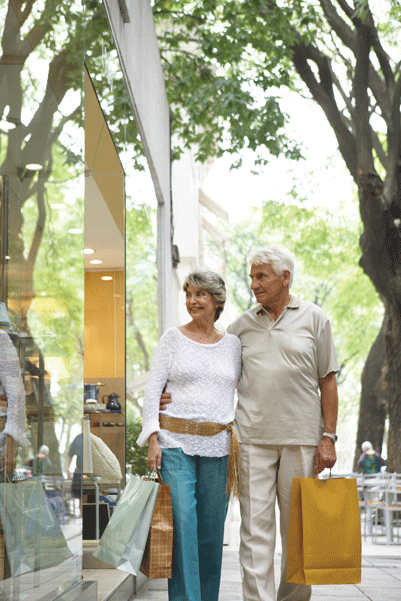 1. You'll feel at home.

Louisiana is known for its hospitality, so it doesn't take long for newcomers to feel right at home. Having company is an art practiced often by Louisiana's people, who love to welcome visitors to enjoy a meal and listen to some music.
2. It's easy to keep active.
Louisiana's mild weather, coupled with its many state parks, lakes, rivers, bayous and trails, makes it easy to have an active retirement. Whether you like to fish, golf, hunt, go bird-watching or just take a refreshing swim, you'll have no trouble finding a place to enjoy the outdoors.
3. There are lots of lifestyle choices.
For some, retirement means a cozy cottage in a friendly town. Others crave the excitement of a downtown loft in a busy city or the security and convenience of an assisted living community. Whatever your desire, you'll find a place to call home.
4. Health resources are always nearby.
Each region of Louisiana has health care institutions to meet your medical needs. In addition to major hospitals that offer cutting-edge treatment, you'll find community hospitals and wellness centers offering all sorts of exercise options. You can eat well, too, thanks to our abundance of fresh fruit and vegetables.
5. It's easy to mind your pennies.
Louisiana's low property taxes and modest state income tax make your retirement dollars stretch.
6. You can be a good sport.
In addition to many college teams, you can root for the Super Bowl-champion New Orleans Saints, the NBA's New Orleans Hornets and the Triple-A baseball New Orleans Zephyrs.
7. There's never a dull meal.
The joke is that Louisiana residents are either eating a delicious meal, talking about what they enjoyed yesterday or figuring out what they're going to cook next. Our elegant white-tablecloth restaurants are justly famous for serving some of the best food in the world, but you'll eat equally well at our many neighborhood cafés. Poor boys, gumbo, fresh fish, pralines –– meals here are loaded with flavor.
8. There are plenty of opportunities to learn something new.
Retirement can mean learning another language, training for a new career or taking a class or two for fun. Many of Louisiana's two- and four-year colleges and universities offer discounts for older adults, so you can afford to exercise your mind.
9. Each region is unique.
Louisiana is ideal for day trips and weekend sojourns; there's no need to leave the state to sample something different. Each of the state's five regions boasts its own topography, cuisine and culture, so you won't run
out of new experiences. Historic sites and museums abound, so you can learn all about your new home's fascinating past.
10. There's so much sunshine!
Louisiana's many, many sunny days keep its people from experiencing the cabin fever that overtakes residents of colder climates. Locals learn to avoid the middle of the day in the summers, and they relish never having to worry about shoveling snow or driving on icy streets. Picnics, barbecues and parties on a deck can take place year-round, and few pleasures beat sitting on a shady front porch with a cool drink and watching the world go by.