A compendium of what's hot and what's not in Louisiana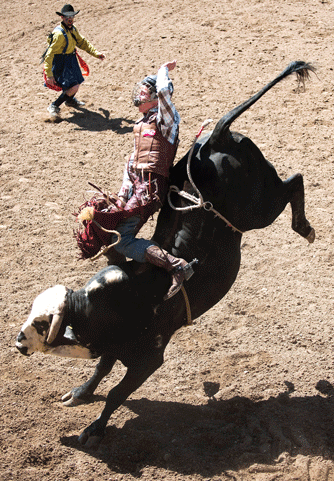 "I Done Been Drafted" Again
Singers and rock musicians Shirkee and Zarnoff Samford of Bogalusa missed a spot on the Ed Sullivan Show when the plane from their Army base in Germany was delayed, but they had a hit with "I Done Been Drafted," and with their band The Blue Notes (adding Harlan White and Andrew Sprehe), they first played at the Labor Day celebration in Bogalusa in 1955. They went on to record with the Neville Brothers, Irma Thomas and Ernie K-Doe.
According to the Bogalusa Daily News, they will be featured in a music history exhibit at the Museums of Cassidy Park in Bogalusa.
Happy Birthday, Chopin
Polish-born conductor Mariusz Smolij, who leads the Acadiana Symphony Orchestra, was invited by the French Consulate to conduct the National Symphony Orchestra of Cyprus in a performance honoring the 200th birthday of the Polish composer Frederic Chopin. "He was one of the most important Romantic composers, so this is a big deal for us," Smolij said. The concert was held in Nicosia, Cyprus, as reported in the Baton Rouge Advocate.
One for the Road
Traffic on Central Avenue in Amite was rerouted recently for a movie production company. An upcoming feature film entitled On the Road –– a movie adaptation of the bestselling book by Jack Kerouac –– is being filmed in Amite, according to the Amite Tangi-Digest.
Tasty Training
Three students who trained in the New Orleans Center for the Creative Arts culinary arts summer program had their entries in the A Dish Makes a Difference recipe contest picked for inclusion on the menu at Emeril Lagasse's restaurants. Victoria Farmer of Slidell created a rabbit dish, Chayil Johnson of LaPlace offered a glazed duck, and Janee Taylor of New Orleans did a Louisiana surf and turf, reported the New Orleans Times-Picayune.
No Bull
Wyatt Hughes, 16, of Albany finished ninth in senior bull-riding at his first Little Britches Rodeo Finals in Pueblo, Colo. It was his first national event. "It's just fun," Hughes told the Baton Rouge Advocate. "It's an adrenaline rush."
Hawk Chaser
Lillian Hungate, a 7-year-old from Ponchatoula, is playing the role of actor Jamie Kennedy's daughter in the upcoming film Chasing the Hawk, about a Louisiana lawyer searching for his lost classic Studebaker, the Hammond Daily Star reported.
New Chef de Chemin de Fer
Henry E. "Hank" Kwiatkowski of Doyline is the new Chef de Chemin de Fer (chief commander) of 40 & 8, a veterans group. A Vietnam-era veteran of the U.S. Army, he has served the 40 & 8 in the local and state organizations and led about 40 Louisiana delegates to the National Convention in Springfield, Ill., where he was installed, according to the Bossier Press-Tribune.
Hacked in Alec
The Alexandria Town Talk reported that the city of Alexandria's Web site was apparently hit by a hacker recently.
Instead of the expected meeting information, a Web link to a report about the Sugarhouse Road realignment project brought to the screen a photo of a man in a red hooded sweatshirt with a Turkish flag and a tagline containing a phrase with an offensive word. It was signed, "Turkish Attacker. One Turk Against the World." The photo was removed, and an online search revealed similar hacks on consumer product sites and news outlets.