A Louisiana Life: Anthony Mackie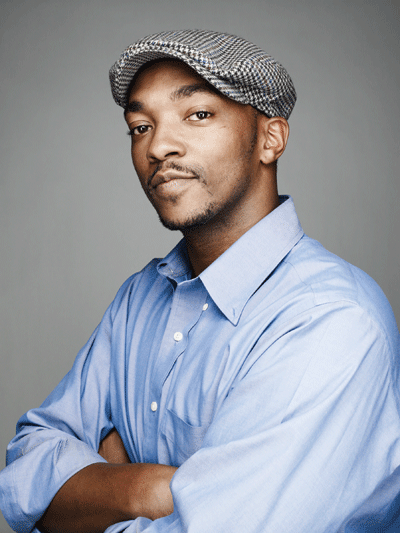 Acting may take Anthony Mackie throughout the world, but it's his love for his hometown that keeps him coming back to New Orleans.
It's a city that has faced adversity with Hurricane Katrina and bounced back. New Orleans is a city rich in culture and history that has Mackie proud to share about his roots.
"No matter where I go, no matter who I talk to, the coolest thing about me is always the fact that I'm from New Orleans," he says.
Mackie has made a steady climb up the acting ranks.
He is set to appear in this month's release Man on a Ledge with Sam Worthington, Ed Harris and Elizabeth Banks.
It is just one of many projects the active Mackie is currently involved with.
He received advice early on in his acting career from veteran actor Morgan Freeman, who worked with Mackie on the set of Million Dollar Baby. Freeman stressed to Mackie the need to stay humble and patient until Hollywood came calling with bigger roles.
"I have a lot of people in my life, namely my brothers and sisters, who are doing amazing things, and it always reminds me how important life is and how fortunate I am to be where I am," Mackie says.
Mackie's father instilled a strong work ethic early on in the actor, who remains grounded and open to roles big and small.
When Mackie was 13, he remembers hoping to sleep in on the first day of summer. Instead, his dad entered his bedroom at 7 a.m., woke him up and told him it was time for him to work. Mackie spent the summer working on roofs with his father. At the end of the summer, Mackie's father asked if he wanted to spend the rest of his life doing manual labor, and Mackie answered no.
"Well, that's why you need to go to college," his father told him.
"It was amazing to me working with him to see this man with this eighth grade education being able to not only hold his own but teach people different things who have college degrees," Mackie says. "It was kind of magical the experiences I was able to get being on a roof with him for 90 days out of the year."
Mackie heeded his father's advice and has attended The Juilliard School in New York, the New Orleans Center for Creative Arts and the North Carolina School of the Arts in Winston-Salem, N.C.
Mackie developed a love of New York and expresses enthusiasm for working in the city. To make New York feel more like home, he used his knowledge from construction to help create the NoBar, a bar that offers a dose of New Orleans culture.
"Every time I walk in, be it from the price of drinks or from the camaraderie that I've forced upon the staff to be able to create with the customer, it always feels like I'm stepping into a bar in New Orleans, and that was something that was really important to me because you don't get that anywhere else," Mackie says.
Mackie has remained busy with roles in Man on a Ledge and Real Steel starring Hugh Jackman.
He is also paying homage to his New Orleans heritage with his portrayal of Buddy Bolden in Bolden!.
Bolden was a musician around the turn of the century in New Orleans who was involved with the ragtime movement and is credited as being one of the originators of what became known as jazz. Bolden's music was never recorded, so Wynton Marsalis, a New Orleans jazz musician, composed a variety of songs from the style of music played during that time period.
"It was kind of coming back to your roots," Mackie says, "and really learning this stuff that I didn't learn in middle school civics."