A Louisiana Life: Basin Keeper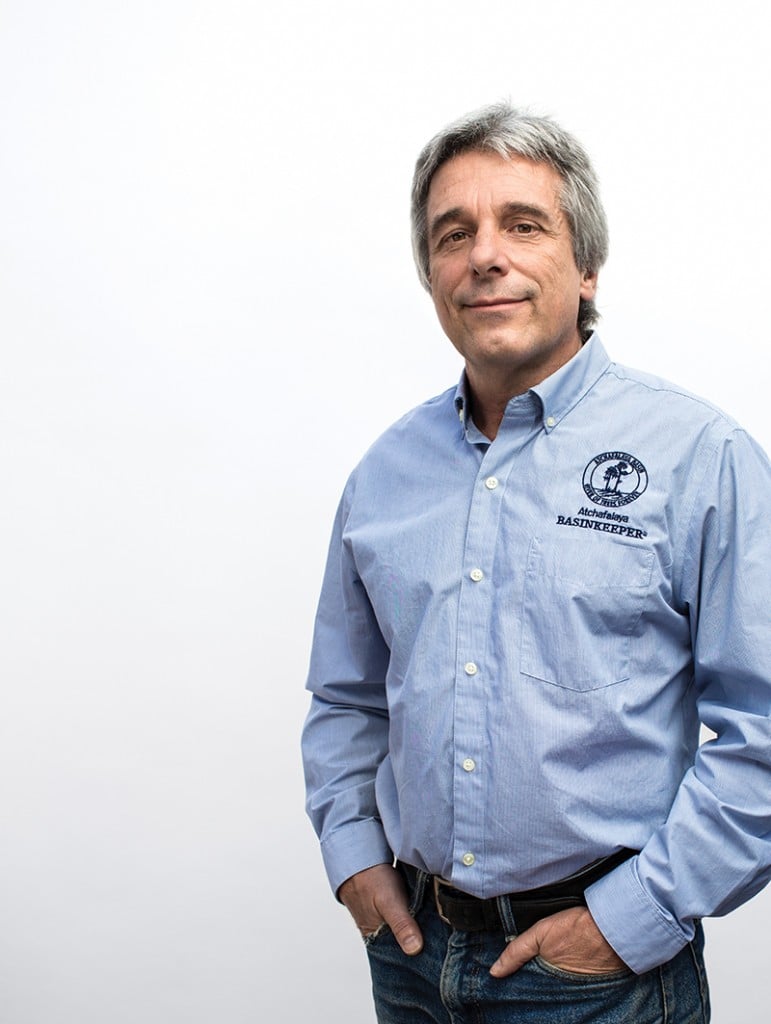 The year was 1984, and a young Dean Wilson had just arrived in Louisiana. His ultimate goal was to move to the Amazon, but Wilson — who grew up in the mountains of Spain — knew he would need help adjusting.
"I wasn't prepared for the heat and the mosquitoes, and I knew if I showed up in the Amazon like that, I was gonna die," he says.
But Wilson never made it to the Amazon. The swamps of the Atchafalaya Basin took hold of him, and he has made its protection his life's work.
For 16 years, Wilson worked as a full-time commercial fisherman, and part time for another four years after that. In 2000, logging companies began indiscriminately harvesting Wilson's beloved cypress trees, chopping them down and tossing them in the wood chipper for sale as mulch. It angered and saddened Wilson, who knew these magnificent trees — some of them a "young" 120 years old — provide habitat for scores of animals and vital flood protection.
"When you cut those trees down, they don't come back," he says.
Wilson did two things in response: He started a swamp tour company called Last Wilderness Tours to bring people into the basin and experience the same magnetic pull he first felt all those years ago. Today, his son and daughter run the company, and Wilson still runs tours when he has time.
The second is likely to be his greatest legacy. Wilson started Atchafalaya Basinkeeper, part of a national network of nonprofits working to protect America's rivers. Wilson's chapter works to shut down the logging of cypress, monitor for illegal logging activities, and educate the public. He still serves as the Executive Director today.
Wilson says he's seen numerous successes and setbacks in his career. His organization shut down all logging efforts in the Atchafalaya in 2012, only to have new logging threats arise. Still, he's undeterred—something that would undoubtedly make his 22-year-old self, fresh off a plane from Spain, proud.
---
"Most people living nearby haven't been in the Atchafalaya. There's a big disconnect between something that is right in our backyard and the people that are living in coastal Louisiana."
---