A Louisiana Life: Going Nuts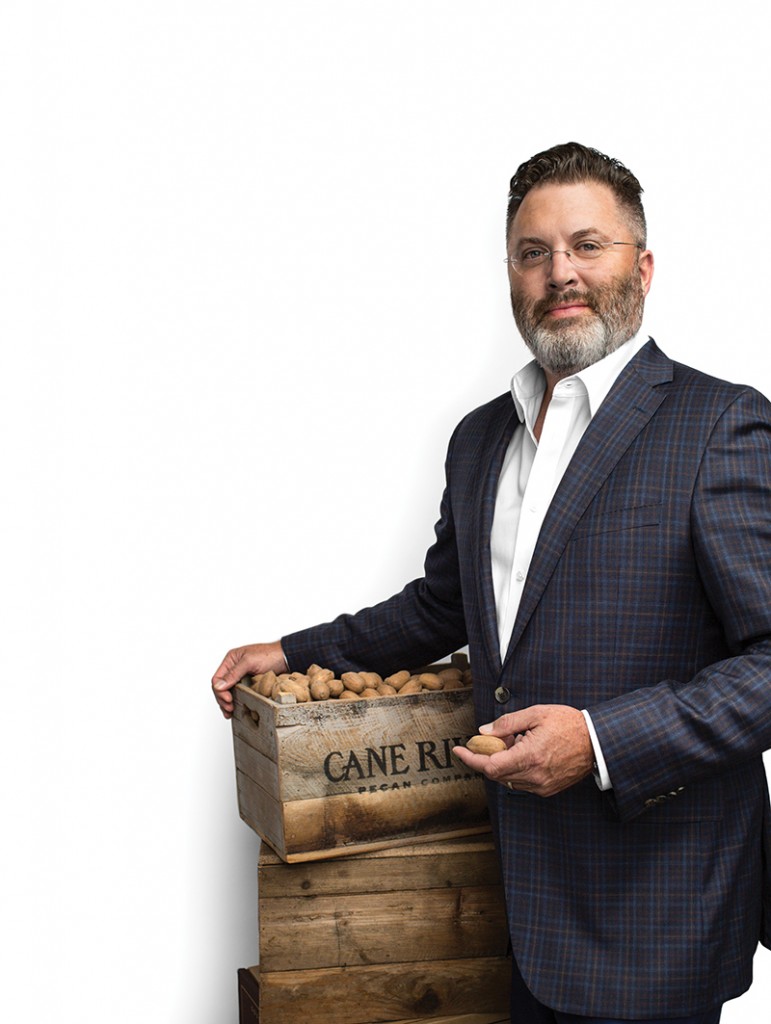 For a long time, it seemed as if the trajectory of Jady Regard's career would see him climbing the ladder in sales and marketing for professional sports teams. In college at LSU, he was a student manager for the men's basketball team, overlapping with Hall of Fame player Shaquille O'Neal.
After a stint as a ski instructor in Breckenridge, Colorado — where his students wondered aloud whether a Louisiana boy was truly going to teach them to ski — Regard earned his master's degree in educational psychology from Texas A&M University. He worked his way up various pro sports teams' front offices, eventually putting in 12 years as corporate sales manager for the Chicago Bears.
But in 2001, Regard's father died of cancer. "I felt like I had hit a wall, professionally, and I was missing home a lot," he says.
His father's death opened a new opportunity to move back to his native New Iberia and take up the family business. In 2002, Regard became the Chief Nut Officer at gourmet gift maker Cane River Pecan Company, which his father and uncle founded in 1969.
"Most of my life was sports, so this was a big departure," he says. "But I had a love for Louisiana and a lifelong knowledge of pecans."
Since taking over as CNO, Regard has brought his company to new heights. Last year, the company opened a new storefront on Main Street in New Iberia, where they eventually hope to add a dining element and a museum where people can learn about growing, harvesting and eating pecans. He's also overseen the addition of new products to the lineup, including a recent creation called Boudin Pecan Pie, a sweet-savory creation involving uncased Louisiana pork boudin, sweet potato soufflé, and pecan praline glaze.
When he's not running the pecan business, Regard keeps busy. He and his wife, Olivia, have two children, Hays and Camille. He founded a miniature toy company and has written six children's books. He's also an alligator hunting guide.
It seems, of all his business ventures, the pecans make him proudest.
"Food is this state's calling card, and to have the ability to work in the food industry is a certain kind of pleasure in the state of Louisiana," Regard says. "We have such a rich tradition of food here. It's just wonderful to be a player in that."
---