A Louisiana Life: Jukebox Hero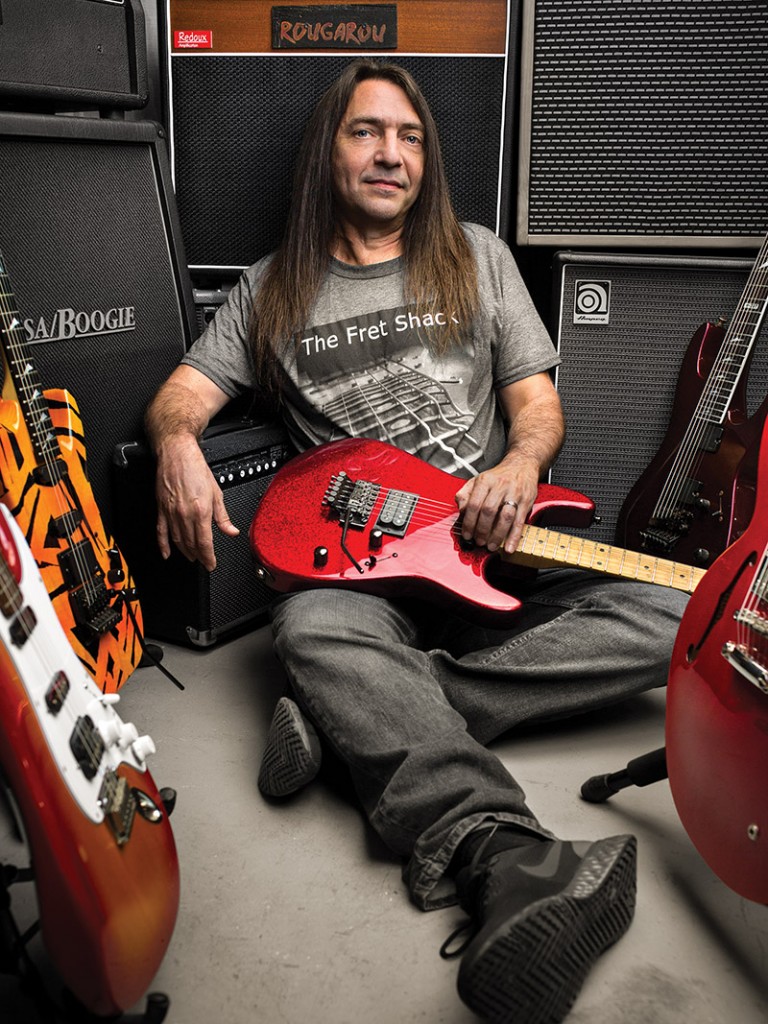 ---
Jeff Richard opened The Fret Shack in Baton Rouge as a side venture, considering the instrument repair shop a productive way to occupy his free time.
Thousands of renewed and enhanced instruments later, the 52-year-old Baton Rouge native marvels at how his hobby took off.
"I thought a guitar would come in every now and then," Richard said. "I had no idea how much of a demand there was for what I did."
Not only does he get professional musicians' instruments back in working order, he revives heirlooms and helps salvage American music history.
Richard and his wife, Vonnie, opened The Fret Shack, a guitar repair, upgrade and restoration service, in 2015. But Richard has been servicing guitars since the 1980s, when at 15, he began playing – and repairing – electric guitars.
He describes himself back then as a "shadetree mechanic," but for guitar and bass, learning through trial and error in the heyday of hard rock.
"I destroyed a lot of guitars on the route to learning to fix them," he said.
Richard continued repairing guitars as a hobby while working in media relations for the Louisiana Office of Tourism from 1999 through 2016.
Within a year of opening The Fret Shack, Richard found himself working late into the night and on weekends repairing fretted instruments — and business increased from there.
Richard began devoting himself to his shop full-time in 2017, hustling to meet a growing demand as online sales drive mom-and-pop music shops out of business, leaving instrument owners in a lurch for repairs.
In 2019 alone, Richard serviced about 800 instruments — mostly guitars and basses, but also ukuleles, banjos, dulcimers and other stringed, fretted instruments.
He's built a reputation for speedy, attentive work, drawing clients from the Louisiana Music Hall of Fame, like Tab Benoit and Chris LeBlanc, and working Louisiana bands of various genres.
The Fret Shack has serviced guitars from across the Gulf South and around the country, from Colorado Springs to Boston.
An especially monumental repair came in a couple of years ago: a guitar once played by Johnny Cash.
The guitar, purchased by a Baton Rouge collector, had a catastrophic break, Richard said, and he wound up turning to the original builder, fellow Louisiana native and master luthier, Danny Ferrington, to help restore the instrument.
"We're trying to protect a piece of Americana, trying to protect a piece of history," Richard said. "To bring it back in the coolest way possible, I got the original builder of the guitar involved in the repair."
Richard's handiwork extends beyond important pieces of history to family heirlooms and instruments for hobbyists, which he also recognizes as invaluable.
"Some of the most valuable instruments that have walked through my shop have no blue book value," he said. "But when you start talking about heirloom and sentimental value, they're priceless."
---