A Louisiana Life: Let it Bee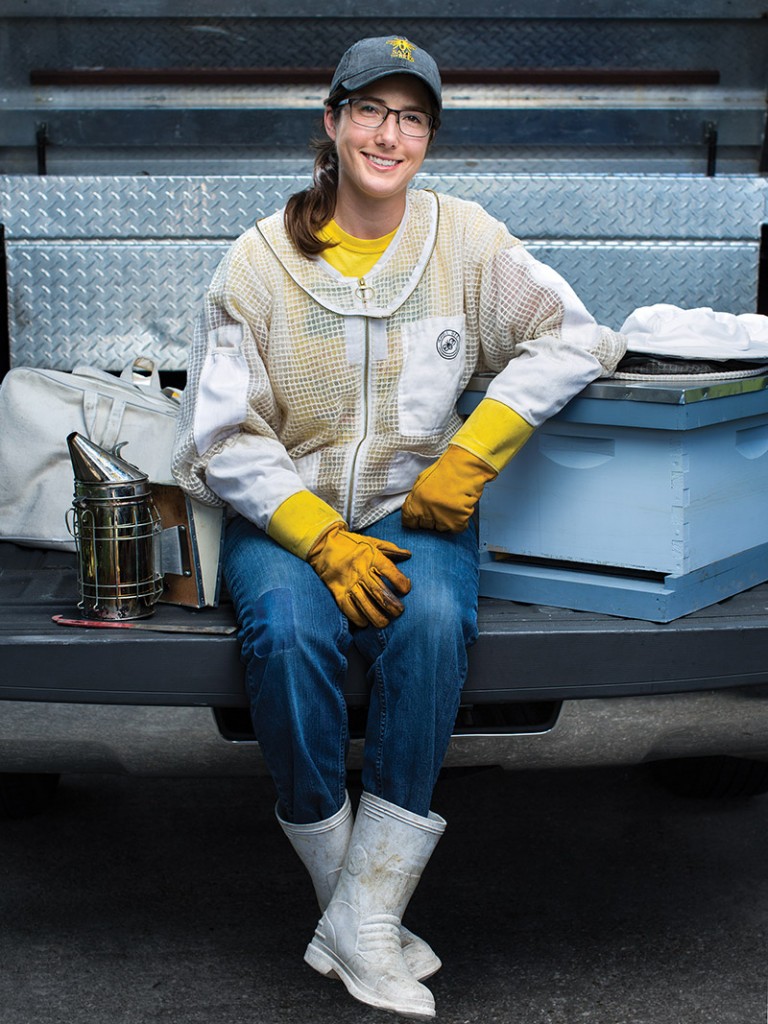 ---
When Sarah Shult needs to relax after a hectic week in retail, she often finds calm in the steady buzz of her beehives.
"It's where I find my peace," Shult said.
The 33-year-old Thibodaux resident and her wife, Rachel LeCompte, took up backyard beekeeping more than a year ago, after getting lackluster results from their new garden.
The couple's squash and zucchini plants were blossoming but not producing vegetables.
"They weren't being pollinated," Shult said.
The two then attended a talk by Katina DeMello with the Cajun Beekeepers of South Louisiana — and they were hooked.
"We were just amazed and fascinated," Shult said.
DeMello's welcoming demeanor and the helpful nature of the group encouraged Shult and her wife to stay involved, and to eventually care for hives of their own.
"It made us realize that maybe we can do this," she said.
Shult and LeCompte both enjoy the hobby but tackle different aspects, Shult said.
LeCompte, reference services supervisor for the Terrebonne Parish Library, conducts more of the research on bees, while Shult describes herself as more of "the doer" who builds the bee boxes and frames.
The pair has two hives at their home, as well as two hives and a nucleus (essentially a mini bee colony, using a box with fewer than eight frames) at a property in nearby Chackbay.
Shult said the hobby requires more attention in the spring and fall, known as "heavy nectar flow" times, with most local beekeepers checking their hives at least two or three times each month. Beekeepers tend to avoid disrupting hives during seasons with harsher weather.
As Shult gained beekeeping experience, a defining moment came in tasting honey made in her backyard.
"I didn't feel like a true beekeeper until we harvested honey in our garage," Shult said. "It's nothing like you've ever tasted at the grocery store. It's got nuances, it's floral, it can be bitter, it can be spicy."
One of her favorite dishes to add honey to: crab cakes.
"It tends to round out the salty flavors and brings out the sweetness in the crab meat," she said.
Shult also mentioned her initial surprise at how docile bees can be.
"They're very gentle creatures," she said.
Shult is now encouraging others, including her mother, to get involved in beekeeping as a good outdoor activity.
"This gets you outside, out in nature," she said.
The hobby is rewarding, she added, and helps raise awareness of the critical need for bees.
The methodical pastime, with its mesmerizing views of bee colonies, also offers much-needed stress relief from her work as a merchandiser at Lowe's. Shult says a lot of people could use a similar outlet.
"It's honestly my happy place; it's my zen place," she said. "I'm the most calm and relaxed and in the moment when I am working my hives.