A Louisiana Life: Michael Teifer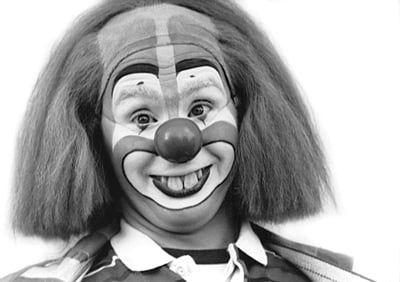 "To make a long story into a miniseries, I was going to Michigan State studying agriculture and fisheries and wildlife. I was going to be a wild turkey scientist," the resident of Mandeville in St. Tammany Parish says. "There was a class offered in clowning at a community college and I thought, 'Well, that's pretty cool. That would be a good way to get used to being in front of people.'"
After the beginner's course, Teifer took the intermediate class, then the advanced. The Ringling Brothers came to town, advertising auditions for their Clown College. Out of 5,000 applicants, 60 were invited to try out, and 14 received contracts to go on the road for the 10-week training program. Teifer was among those 14. He abandoned his master's program, much to the displeasure of his parents.
"To quote my dad, 'We spent $30,000 on your education and you're going to be a what?'" But for Teifer, it was his way of making a lasting impact. "I learned that you can't change the world, but you can change little parts of it, and my object is to make people laugh a little bit," he says.
The training was intense, lasting 18 to 20 hours a day. "It was clown boot camp basically," Teifer says. He spent two years with Ringling as a clown and a third year as a tiger groom, putting his wildlife science degree to good use.
Thirty-two years later, Teifer, who grew up in New Jersey, still works as a clown. "You either have to be a fool or a clown or both," he says of his career. After his stint with Ringling, Teifer began working independently, performing at birthday parties and at malls, libraries and schools. Teifer incorporates animals into his shows, too. His dogs have played supporting roles, as have mules and big cats.
Teifer's a man of many, varied talents. He's dabbled as a prop builder and clown costume maker. He did interpretive wild animal shows at schools and libraries. He also makes furniture and has designed custom long bows for the past five years. Teifer occasionally dons a Santa Claus suit at Christmas, too.
But his main passion is clowning. There's such a demand for clowns that Teifer travels about 30,000 miles a year to put on his clown act. "I tell people I drive for a living and I occasionally do shows," he says. His clown name is a riff off his initials and a play on words: MT Noggin.
Over the years, Teifer has honed his performances and his clown alter ego, which he says is an extension of his own personality.
"Your character comes out of your insides. It's an exaggeration of yourself," he says. Teifer applies his own make up, creates his own costumes and trains his animals. He says he's rarely made a child cry, despite the infamous notion of a scary clown.
"One of my gifts is I'm real sensitive to body language. Kids telegraph their feelings physically," he says. "If I see a child react, the first thing I do is back off and make them not feel threatened. You have to be aware of those things. You're actually kind of a psychologist. I'm lucky in that I can verbalize and use language to win them over."
Instead, children tend to be his toughest critics. Teifer says the show must be authentic, or his young audiences will call his bluff.
"It's got to be real because people spot a phony – particularly kids," he says. "They can be brutal. That's baptism by fire. You're throwing yourself off a cliff like, 'Tada, love me.'"