A Louisiana Life: Struck with Compassion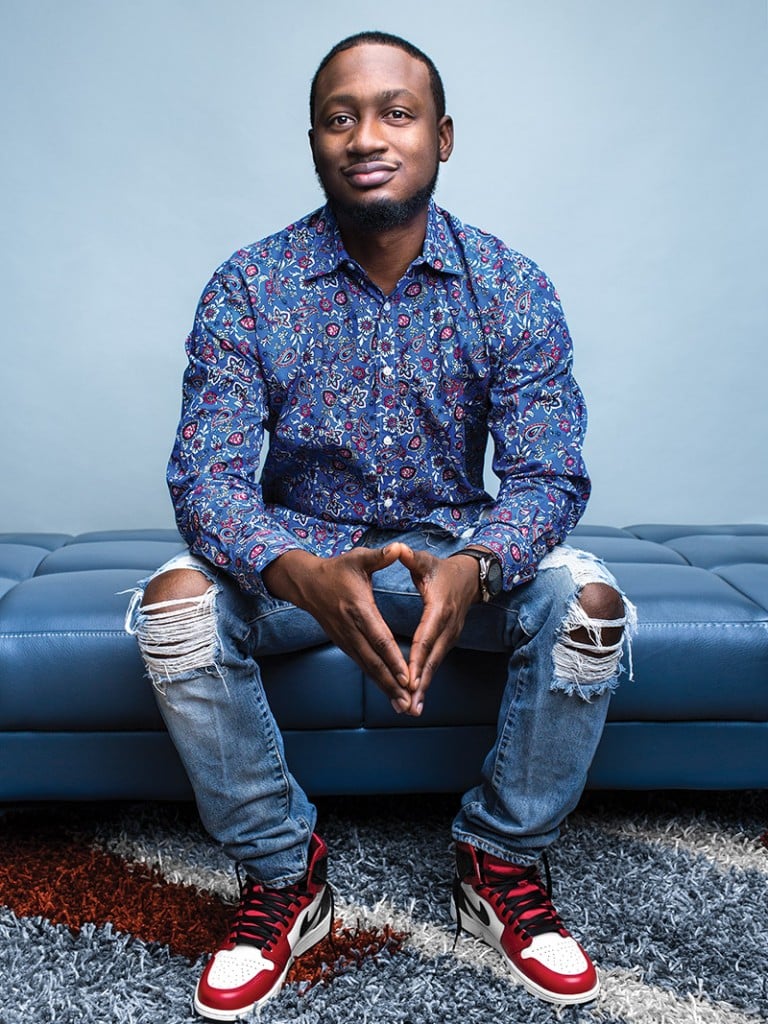 As Hurricane Laura bore down on the southwestern Louisiana coast, Kendrick Johnson of Lafayette fielded a call that would change the pattern of his daily life for weeks — and ultimately help Calcasieu Parish take important first steps to recover from the devastating Category 4 hit.
The 36-year-old Lake Charles native works for Nabors Offshore as a field safety coordinator on oil-and-gas platforms. Johnson's skills would soon be put to a different use: coordinating donations and outside aid as a volunteer in the wake of Laura.
Johnson said he became involved in relief efforts before the storm hit, helping a friend in New Orleans get donated money to Lake Charles residents struggling to cover evacuation expenses. The same friend contacted Johnson after the storm, knowing he could get further donations directly into the hands of those in need.
Johnson remembers rushing into a Lafayette store for supplies, including thousands of dollars' worth of infant formula, and heading to decimated Lake Charles.
Thus began a regular trek for Johnson and his 59-year-old father, as each day they took a pickup loaded with food, water, cleaning supplies and other items from Lafayette to Lake Charles. They patched up the roof of Johnson's parents' home and surveyed the substantial damage to Johnson's father's two rental properties — and then got to work helping others.
The father-son duo teamed with a small group of Johnson's friends to set up a makeshift staging area at a restaurant — and quickly became a critical force in helping residents begin to rebuild their lives.
The grassroots relief effort, dubbed Forever Calcasieu, was among the first to provide supplies and aid in Lake Charles, as larger groups had yet to arrive.
"We couldn't wait for government help or these big organizations," Johnson said.
In the meantime, Johnson was called back to work, but told his bosses he could not return to the rig with his family and hometown reeling from the storm.
"My community needs help," he said.
The group played a central role in early stages of the area's recovery, Johnson said. He and others used their networks and social media to coordinate "18-wheeler after 18-wheeler" of supplies headed to the Lake Charles area.
The group installed a lockbox on a storage area at the restaurant staging ground and gave the combination to volunteers so they could access tarps, chainsaws and other supplies.
As of mid-October, the group had raised $42,000 to give help directly to those in need, he said.
Johnson said he did not intend to volunteer for nearly a month straight, but the need was great. "We were like, 'If we quit, who's gonna help? There's no one. There's literally no one. All we have is us,'" he said.
As the area continues to recover from hurricanes Laura and Delta, which followed a similar track, Johnson said he's been impressed at how even those impacted by the storms want to help others.
"A lot of people want to help the community but they're dealing with their own storm effects," he said, "That's what struck me."