A Monroe Getaway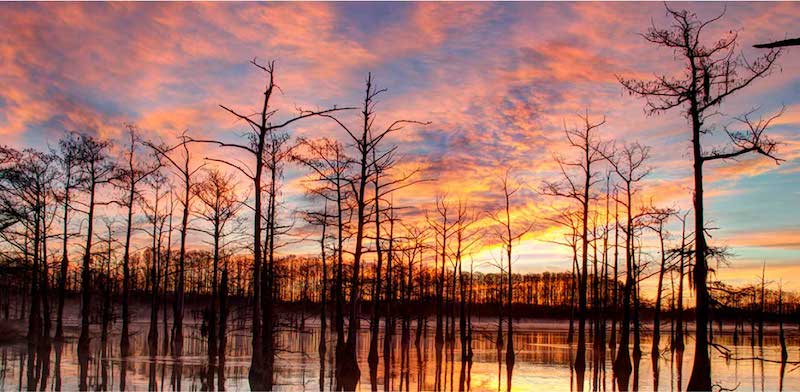 I'm still skittish about moving into society — and with good reason, of course. But, a recent getaway to Monroe-West Monroe for rest and relaxation, plus a little antique shopping and good eating, allowed me a road trip fix without worrying about my safety. I planted myself for the night with lots of enjoyment all within a short walk.
I spent the night at Hamilton House Inn, a bed and breakfast located in a historic building on Trenton Street in West Monroe, a street locals call Antique Alley because of its numerous antique shops and malls. Five bedroom suites make up Hamilton House's second floor, plus a seating area, oversized kitchen and a back deck. Each room comes with a large bed, full bath, flat screen TV, free Wifi and an infuser that quietly emits a blend of lavender and mint scents to send you off to a peaceful sleep.
The first story contains an open floor plan that rents out for special occasions such as baby showers, graduation parties and the like. Overnight guests climb a staircase and travel through a seating area and hallway that's all filled with local artwork, much of which is for sale.
Tonya Hamilton and her husband have owned the inn for 10 years and recently completed a renovation. I met Tonya for breakfast when she served me herb-enhanced eggs and a fabulous sweet potato hash. Breakfast aside, I had the run of the place, invited to sample the soft drinks, tea, coffee and snacks available in the kitchen 24 hours. Wine and beer are offered as well, for a price.
In the evening, I took advantage of a drink and enjoyed the back patio that overlooks neighborhood residences and the levee holding back the Ouachita River (the Inn's only a block away). People strolled by with their dogs, waving as they passed, and a cool breeze dropped temperatures as the sun set in the west.
You don't want to miss Tonya's breakfast but save room for lunch at Miss Kay's Sweets & Eats on the corner. Try the Hot Ham & Cheese sandwich that marries sliced ham with cheddar cheese on sourdough that's nicely grilled and served with a horseradish honey mustard dipping sauce. Miss Kay's has a large selection of baked goods, but homemade gelato as well. For dinner, nearby Trapp's seafood restaurant is located right on the river, offering a great view of downtown Monroe and river traffic.
Walk off those meals with a stroll down Antique Alley and visit the many antique shops and boutiques. Antique prices are reasonable and the inventory extensive.
And everything — the Inn, shopping and dining — are all in within five blocks.
For more information on West Monroe and its sister city, Monroe, visit monroe-westmonroe.org.