A Royal Affair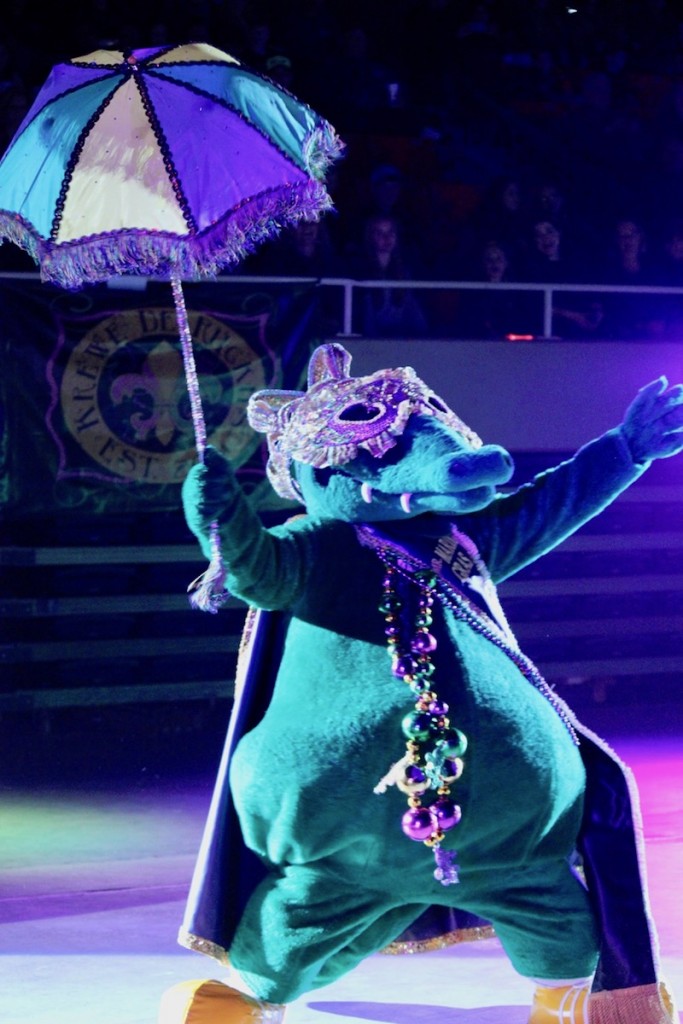 Most visitors and residents alike know Carnival and its krewe "royalty" from the many parades that occur throughout Louisiana. But most of the Carnival balls and special events where these royals make their first entrance in all their glorious costuming remains a private affair.
Lake Charles has come up with an innovative answer, throwing a Mardi Gras Royal Gala event on Lundi Gras to give everyone a view at the city's royalty for the year.
At 7 p.m. Monday, March 4, at the Lake Charles Civic Center, the Mardi Gras Royal Gala presents a promenade of more than 60 krewes and their royalty dressed in extravagant costumes. We're talking kings and queens in all their sequins, silks and crowns, dukes and duchesses, captains and jesters. As an emcee announces each krewe and its royalty, this vibrant display of color and glitz fills the auditorium.
And here's the best part. Tickets are only $6 in advance, $7 at the door and children ages five and younger are admitted free. So, for a fee less than a movie ticket, visitors can view not one but all of the city's royalty presented for Carnival that year. There's even music and dancing.
For more information, contact the Lake Charles/Southwest Louisiana Convention & Visitors Bureau at (337) 436-9588 or visit www.swlamardigras.com for a full schedule of Mardi Gras events.
More information: visitlakecharles.org/event/mardi-gras-royal-gala