Along the Way: This Is Not a Bucket List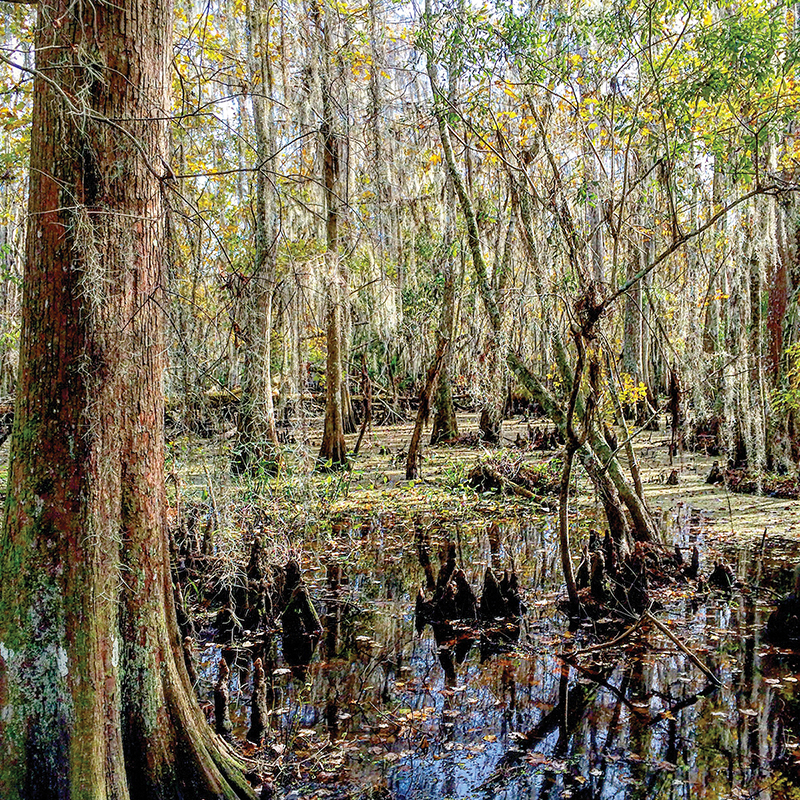 The term "bucket list" just doesn't sit well with me. Not because of its allusions to death — there's no stopping that canoe from its rapid whoosh down river. Rather, the idea of rushing to get entertaining and adventuresome things done on some death deadline sucks the fun right out of it. There's also the possibility that my dislike of "bucket list" is an irrational distaste for those two words smooshed together in a sentence. But I'm going with the drudgery of a death deadline to-do list thing and invite everyone to believe it's that, rather than simply me being a lot more of a kook than I let on in casual conversation. But I digress. After moving here from Texas, my husband Mark and I started a list of things we wanted to do in Louisiana. We made quick work of immersing ourselves in the culture and racking up experiences that many natives have enjoyed their entire lives.
Here are a few that, if you haven't yet tried them, I highly recommend getting them on your list:
1. Jean Lafitte National Historical Park and Barataria Preserve
Walk through the wild swamp and marsh, view birds, alligators, turtles and other wildlife and get a sense of what Louisiana looked like when the Native American tribes made their home in this verdant area. nps.gov/jela/barataria-preserve
2. French Quarter Ghosts and Legends Tour
Amble through the French Quarter in New Orleans while sipping to-go cocktails and learning about the city's most famous and infamous hauntings. hauntedhistorytours.com
3. Steamboat Natchez
The two-hour jazz cruise features unrivaled views of the Mississippi River, local history and lore, live music and the chance to pretend you are Mark Twain. steamboatnatchez.com
4. Louisiana's Old State Capitol
Speaking of Mark Twain, it is widely reported that he hated the now more than 160-year-old Gothic Revival structure stating, "It is pathetic … that a whitewashed castle, with turrets and things … should ever have been built in this otherwise honorable place." The interior with its cast iron railings and dazzling stained glass is especially impressive, no matter what Samuel Clemens said. louisianaoldstatecapitol.org
5. Shreveport Waterworks Museum
History buffs and aficionados of Industrial Revolution-era buildings and machinery will thrill at the circa-1887 McNeill Street Water Treatment Plant. According to the waterworks website, it "was the second water works built in Louisiana and one of the first in the post-Civil War South." Be sure to leave time in your trip to stop into the onsite Railroad Museum. shreveportwaterworks.org
Now you might be thinking, "these are so touristy" and if so, you'd be correct. I'm a believer in being a tourist in your town, or state — the cheesier the activity the better. The kitschy endeavors are almost always the most fun. This list is a little New Orleans-centric, but Mark and I do live in the Crescent City after all. We've visited a lot more than five fun places around the state, but this is a short column, y'all. I'm sure I'll get a few emails letting me know the many things I should have put on this list. Please, send me those suggestions for future adventures.
One way we've married our love of history, art and adventure with our fondness for craft beer is to create road trips based around the state's many breweries. There is a brewery not too far away from all of the above locations. If you too are a craft beer lover, try this strategy. If you do and you write to me about this or suggestions for our upcoming adventures, I won't even get irked if you call them items for my bucket list.