Animal House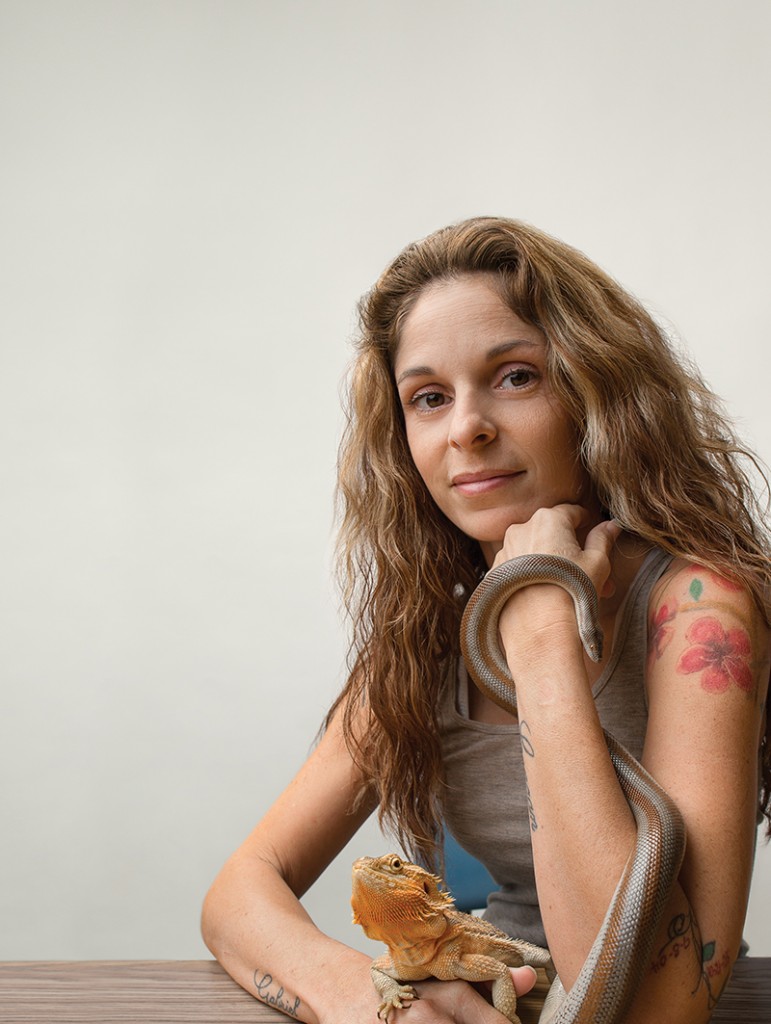 Though she's now an award-winning educator, Lacey Hoosier of Deville became a teacher by accident. Hoosier was pursuing a master's degree in Physiology when she heard about a temporary job at a nearby high school. The three-month stint became a career. Now Hoosier is celebrating 11 years as a science teacher at Buckeye High School, her alma mater, and was recently named the statewide winner of the 2017 Outstanding Biology Teacher Award from The National Association of Biology Teachers. She's also won scores of other awards, both school- and state-wide.
"As an only child growing up in a rural area full of swamps and bayous, I spent my childhood exploring the woods and waterways around my house by myself," Hoosier says. "I would catch and release animals such as snakes, butterflies, mussels, fish, frogs, toads, turtles and small mammals."
When Hoosier isn't teaching, she's rescuing animals injured in the wild, or housing abused and unwanted pets. Students and community members often bring her animals that need help, too.
If she's able to rehabilitate a native animal, often Hoosier will release it on the 40 acres she owns, surrounded by the Sabine Wildlife Management Area. Any that cannot be released end up making her classroom their "forever home," and the current menagerie includes turtles, fish, snakes, spiders, Madagascar hissing cockroaches, hamsters, guinea pigs and hedgehogs.
"A mule was abandoned at a local National Forest so of course, my students and I spent an entire Saturday chasing and coaxing this animal into a horse trailer we had brought with us."
"The most rewarding thing about teaching is instilling a passion for nature and science in my students' lives," she says. "I love to watch them enjoy learning and have those 'aha' moments when big ideas click."