Around Louisiana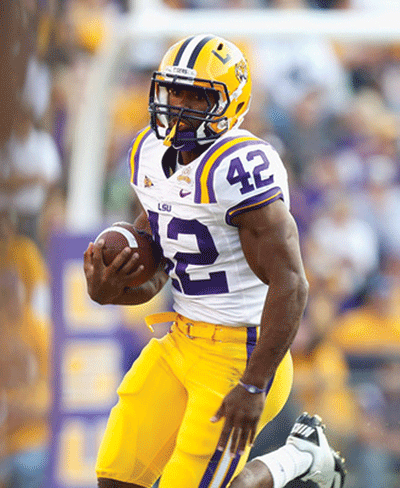 Northern
Profiles
Muslim Retrospectives From Shreveport
On the 10th anniversary of the Sept. 11 terrorist attacks, the Shreveport Times filed a report that featured comments and experiences of Muslim Americans in the Shreveport-Bossier area.
Now 25 years old, Salwa Rayyan of Bossier was a sophomore in high school when the attacks occurred. Rayyan told the Shreveport Times that her classmates treated her no differently but that her younger siblings are still bullied in school today because of their faith. She admits that because she is very religious, she would very much like to wear the traditional head covering but refrains due to the bad treatment her mother and sister (who wear the head scarves) receive when in public.
At the time of the attacks, Nisreen Hajaj of Shreveport had been in America only two months after immigrating from Lebanon. When she heard about the attacks, her heart sank when she learned Muslims were behind them. After starting her first job soon after, some of the customers she served were kind, but she encountered cruelty from others, as well. Her boss would escort her to her car at night for safety.
"At that point I understood their anger," said Hajaj, "because if that would have happened to me on my land, I would probably have the same reaction."
In a YouTube video, 11-year-old Safa Michigan, also from Shreveport, makes no bones about her thoughts on the matter. She made the video to emphasize that she is both Muslim and American.
The Caddo Middle Magnet student said: "Sure, I try to pray five times a day, fast and read the Quran, but I do exactly what you do, as well. I'll do anything I need to make sure I'm a proper American citizen because I owe that to this beautiful country I'm proud to call my own. 9/11 was really sad, and I don't think it should've happened, but it's really not something that should be associated with all Muslims because we are not all like that."
Her father, Sunny Hussain, reports that he has never experienced discrimination. In the living room of their home is a group of candles to memorialize the victims of the Sept. 11 attacks; rising above the memorial on their mantel lies a Bible, Torah and Quran, placed as a symbol of the family's religious tolerance.
Sheik Khalid Hamid, an imam at the Mosque Noor in Bossier City, came to America 37 years ago simply for, as he states, "freedom."
Muslims don't eat pork, and recently someone wrapped bacon around the door handles of the mosque.
Hamid admits that Muslims don't feel as free to speak since the Sept. 11 attacks. "Some healing has taken place," he said, "but we would like to see it in the open. I always say befriend a Muslim family and see how they treat you."
Cause to Celebrate
November in Minden
November in Minden also marks the beginning of the town's official Christmas celebration. But before Christmas can be savored beneath December's constellations, you must first walk among the golden fallen leaves and sepia-colored chrysanthemums of the Old Minden Cemetery on gray November days; the Annual Minden Cemetery Ghost Walk "Living History Lesson" is the first steppingstone on the town's pathway to Christmas. Held to also commemorate Veterans Day, the eighth annual tour begins at noon. Past tours have included attendees from California, North Carolina, Florida, Arkansas and Nebraska, all with the goal of seeing their ancestors portrayed in these fascinating scenes.
The Ghost Walk transports visitors back in time to mingle with Confederate soldiers, politicians, town leaders and teachers. Actors and volunteers garbed in period dress regale visitors with true stories of the town's past.
These characters guide groups to different sites, all with a fascinating tale to tell. It's Minden's version of the Day of the Dead (sans skeletons). Once proper tribute has been paid to forbears, the town pulls out all the stops for holiday celebrating.
Specialty shops throughout Minden sponsor the Holiday Open House, while over at the First Baptist Church, The Gift of Christmas Concert gives full-throated joy for the season. (The church later plays host to the Christmas Eve Candlelight Service.) The Historic Candlelight Tour of Homes and the Community Chorus Candlelight Concert banish any remnants of Scrooge-isms lurking in the best-hearted of all of us.
For more information, contact Pattie Odom, 520 Broadway, Minden, LA 71055, (318) 377-2144.
Central
PROFILE
THE RUNNING BACK FROM LEESVILLE
When he played at Leesville High School, Michael Ford, now a sophomore running back at LSU, distinguished himself consistently on the field as a fine player.
When the Tigers played their opening game against the mighty Ducks of Oregon in Dallas this year, Ford's standout plays in the form of rushing for 96 yards and grabbing two touchdowns in the second half to defeat Oregon 40-27 landed him squarely on the cover of Sports Illustrated magazine. From Dallas, while Tropical Storm Lee doused the Bayou State at home, the fourth-ranked LSU Tigers sent the third-ranked Ducks quacking.
While at Leesville High, Ford was one of the country's top running back prospects to come from the class of 2009. Born May 27, 1990, to parents Frank and Tanny Ford, he was named to the Parade Magazine All America team and was likewise a second-team All-USA choice by USA Today while in high school.
Coached by Terence Williams, Ford was an unstoppable powerhouse under the Friday night lights. In 2006, as a high school sophomore, he was recognized as one of the top backs in the nation after he rushed for 1,334 yards and achieved 18 touchdowns. From 2006 to his last senior game, he amassed a total of 20 straight 100-yard games. In his last high school game, a playoff against Zachary that Leesville lost, Ford nevertheless rushed 39 times for three touchdowns and 299 yards. He broke Leesville's rushing record as a senior with 2,447 yards, thus toppling the record of 2,143 yards held since 1994 by another stellar LSU player, Cecil Collins. He ended his senior year with nine games of 200 rushing yards or better. The press stood up and took notice of his achievements. He was
named to the Advocate's Super Dozen; the New Orleans Times-Picayune's Blue-Chip List; the Atlanta Constitution's Super Southern 100 and the Mobile Press-Register Super Southeast 120. SuperPrep ranked him as the No. 2 recruit in the Bayou State, while ESPN and Rivals.com gave Ford a national ranking of 7.
Ford's appearance on the cover of Sports Illustrated marked the ninth time LSU has been featured on the cover. The eight other times featured some pretty memorable highlights in the history of the Bayou Bengals: Matt Flynn moments after the victory of the 2007 BCS Championship and my personal favorite, the 1997 "See You Later, Gators" edition with Kevin Faulk eluding a Gator as he rushed downfield. It was a picture from the night the No. 14 Tigers defeated No. 1 Florida led by Steve Spurrier. I placed a sign in my mother's car that read: "Tigers 28; Spurrier 21" until she told me to remove it because she was "an old lady too old for this nonsense." As the latest LSU football player to make the cover, Ford joins a hallowed gallery of Tigers.
LOUISIANA-GROWN
FEATHERS
I once lived in a place that overlooked a long narrow space filled with five bald cypress trees that had grown to a mighty height. It was like looking at a grove of Christmas trees filled with soft green feathers for leaves. One cold gray Sunday afternoon, I watched the rain fall upon the leaves that November had turned to rust-red; it was the closest to an autumn landscape I could imagine in Louisiana. But most of all, I remember their scent, which I've inhaled whenever I have visited relatives in Avoyelles Parish or visited the cypress homes built by my Avoyelles Parish relatives in New Orleans –– that sweet, woodsy perfume that permeates the rooms that I always associate with strong coffee and a pot of something smothering on the stove. Horseshoe Lake in Bordenlonville is filled with towering moss-draped cypress trees, their knobby knees rising out of the water. These "knees" are known as pneumatophores, cone-shaped extensions of the
root system, believed to be the means by which the trees obtain oxygen during high floodwaters.
The bald cypress is a deciduous wetland species that is slow to grow and slow to die. They can live as long as six centuries and flourish in the coastal plains of the Gulf of Mexico, the Atlantic Ocean and the Mississippi River Valley. They can also be confused with the pond cypress, which tends to grow in still-water wetlands and has leaves more similar to pine trees than the feathery leaves of the bald cypress. The really old bald cypress trees usually have flattened tops crowned with dangling Spanish moss. As a timber product, it is highly resistant to rot.
For the swampland ecosystem, it provides shelter and food for wildlife. Migratory birds feast off of its seeds in winter, and rabbits and deer have been known
to seek the bald cypress for protective cover. Many wetland and swamp critters escape to this strong old tree and find refuge at its protective base. They are
the Christmas trees of the swamp, wearing moss for tinsel, lit by the changing colors of daylight and adorned with wildlife for ornaments.
Cajun
Fork in the Road
Along the Boudin Trail
Southwest Louisiana is famous for its magnificent Creole Nature Trail. Filled with countless migratory birds, it is transformed into a marshland wonderland when soft winter weather kisses the steamy Louisiana air. But when all of that nature-gazing in cold air makes your appetite kick up like a Cajun two-step, the region also sports the gastronomic wonder of the Boudin Trail that just waits for exploration.
The Southwest Louisiana Boudin Trail winds its way through such towns as Lake Charles, Iowa, Sulphur and Hackberry to name a few, dotted with deceptively inauspicious enclaves that concoct that primo Cajun finger food called boudin. Boudin is a Cajun sausage of sorts that appears in many delicious savory forms with varied composition – shrimp, crawfish, alligator and the most traditional filling of pork. The savory, tender filling of pork meat and pork liver are usually slow-cooked in a big black cauldron for hours with onion, bell peppers and red and black peppers. Then, it's ground and combined with rice (usually long-grain), green onions, salt and more pepper before it is stuffed into casings. "Boudiniers" abound on this flavorful trail in the form of grocery or convenience stores, delis or cafés. From Peto's Deli in Moss Bluff, Fontenot's Cajun Foods in Iowa, Brown's Grocery in Hackberry or B & O Kitchen in Sulphur, the spicy, savory flavors of prepared boudin, boudin being prepared or patrons preparing to eat boudin fill the crisp winter air.
Boudin may be smoked until its casings are crisped, sizzled in a cast-iron pot or heated in a microwave. It can be eaten like a lollipop or squeezed until its delectable filling pops into your mouth like something from a coon-ass version of a Pez dispenser. Louisianians' love of boudin extends to many corners – I have purchased homemade boudin from the gift shop of a New Orleans hospital for a delightful quick lunch. I once loaded some links into a pot of smothered cabbage that subsequently exploded wonderfully into a loose version of stuffed cabbage.
Somewhat off the beaten boudin trail of southwest Louisiana, the town of Scott lies like a little hub of a wheel encircled by the congenial spokes of Lafayette to the east, Carencro to the north, Broussard to the south and Rayne to the west. When it comes to selecting primo boudin, all points lead to Best Stop Supermarket, acclaimed as one of the best places to grab a few links of this Cajun delicacy. Boudin with a salad, boudin with a side of dirty rice or boudin on a toothpick with an Abita chaser: All of it has been said to have originated with French fur trapper Toussaint Charbonneau, who whipped up a batch of buffalo boudin on the trail with Lewis and Clark. Hot, savory, seafood, porcine or mild, this revered link is as individual and enjoyable as the Cajun culture that keeps the links connected.
Visit www.visitlakecharles.org/ visitors/dining/southwest-louisiana-boudin-trail/.
Best Stop Supermarket, 615 Louisiana Highway 63 N., Scott, (337) 233-5805.

Cause to Celebrate
Christmas in Cajun Country
I have a profound personal objection to the homogenization of the holiday season. We now must call Christmas "a celebration," whether it's in the oaks or the office break room, replacing the syllable "Christ" with an "X" in writing lest we offend. The most disheartening seasonal office party I ever attended featured a film montage replete with Buddha, symbols of Kwanzaa, menorahs and Islam but not one trace of a nativity scene. One attendee who I knew was Jewish watched this display and made a point of going to everyone wishing them "Merry Christmas!" I think I could have kissed him.
This is not the case in Cajun Country. From the Christmas parades in St. Martin Parish to Lafayette's Christmas on the Bayou, from Christmas in Cajun Country joyously displayed in Scott to the small town tableaux that remind people to "Keep Christ in Christmas," I doubt anyone who is served a bowl of Christmas gumbo or gateux de sirop with warmth and hospitality at these celebrations is ever questioned if they're Jewish, Muslim or Catholic. They are simply told "Joyeux Noël," which translates into: "Welcome. You are loved because you are my brother." Here in the land where "Silent Night" is sung with a Cajun accent accompanied by an accordion and frottoir, the omission of symbols isn't required to advertise community tolerance. For more than two centuries now, Cajun Country people have known a perfect pot of gumbo is made with a diversity of ingredients that are multicultural. In a region filled with celebration of life year-round, Christmas in Cajun Country rises a degree higher than usual; the reason for the season takes rightful center stage in gestures that are not exclusionary but tolerant, inviting all in a participatory spirit of prevalent good will.
Baton Rouge/Plantation Country
Worth Watching
The Back Entrance of Ascension Parish
In 1699, the Bayougoula American Indians told a newcomer to Louisiane, Pierre Le Moyne, Sieur d'Iberville, about a waterway that was a shortcut to le Golfe du Mexique. It was an ancient water system in the area where Alligator Bayou conjoined with Bayou Manchac that, from 500 B.C. to 1500 A.D., was enthroned as an American Indian enclave of power named "Anatamaha," or "Fish Place." American Indians resided in the Bayou Manchac area from as early as 6,000 B.C., and the waterway bore several names throughout the centuries: Askankia, Ascantia, Massiac and Manchacque. "Manchac" is believed to be a derivation from the Choctaw word "imashaka," meaning back entrance.
On a March night in 1699, Iberville wrote in his journal, "This place … is one of the prettiest I spots I have ever seen, fine level ground, beautiful woods, clear and bare of canes …" before they journeyed onto the Amite River.
The high spring floods deceived the French explorers into thinking that the bayou could be used as a trade route. During the Revolutionary War, when Spanish Gov. Bernardo de Galvez was doing his best to fight the British in both Louisiana and Florida territories and waters, the Spanish beat the British at Fort Butte on Bayou Manchac and went on to wrest New Richmond (Baton Rouge) from the Brits, as well.
Bayou Manchac, also known as Iberville River, runs for 18 miles in South Louisiana as a boundary for several parishes.
In November, the feathery green cypress leaves turn rust colored against gray-brown bark and skies filled with golden light. During this time that some American Indians tribes call "the moon of red leaves," the place whispers to you.
If time constraints restrict you from taking a tour of Bayou Manchac during this glorious season, a really fine holiday escape and/or gift is the book Winding Through Time: The Forgotten History and Present-Day Peril of Bayou Manchac by Mary Ann Sternberg. Sternberg went on her own personal odyssey of Bayou Manchac and uncovered its history; met its dwellers; and collected a fine repertoire of stories, history and personal observations that she's beautifully chronicled in this book. Her work exposes the richness of Bayou Manchac's past and breaks its silence while still preserving its peace.
News Brief
Open Enterprise in Zachary
According to the Advocate, the town of Zachary had been on the lookout for participants in the newly formed Second Saturday Community Market, part of the Zachary Farmer's Market. The first market kicks off on Nov. 12. Christmas shoppers, take note: The market will also be held for the first three Saturdays of December.
This new market is located at Florida and Virginia streets. Open-air as it is, the market is decidedly not a cattle call for just any type of ware to be displayed. It is a producer-only type of venue. The only acceptable wares are art, baked goods, candles, craft items and woodworking – and no cutting creative corners by submitting items made from commercial kits. Zachary is also seeking involvement from nonprofit groups, clubs, businesses and organizations; the town also offers support for any of these groups' fundraisers by allowing the sale of tickets as long as it's first cleared with the market board. Singers, musicians or any other entertainer interested in volunteering to perform are welcomed – tip jars are also allowed.
Contact Courtney Yoes at (225) 288-3772 or 2ndsatmarket@gmail.com.
Cause to Celebrate
Christmas Under the Oaks
Christmas comes early at the Christmas Bonfire Party at Oak Alley on Dec. 3. The beautiful old place is decorated the old-fashioned Creole way, with fruit, festooned greenery and candlelight. The grand old house is open with food stations set throughout.
At 8 p.m., the quintet leads a carol-laden procession to the tepee-like wooden structure on the levee that is set ablaze and burns as an early beacon to welcome Papa Noel. As the food stations empty when the evening gets late, hot chocolate, coffee and beignets help you pleasantly slide into the midnight hour.
Dancing shoes are a must.
For more information and to purchase tickets, call (800) 44-ALLEY (or (800) 442-5539) or (225) 265-2151. Tickets will not be mailed; reservations will be kept at will call at the back door of the mansion, and guests will be checked in upon arrival.
Greater New Orleans
Cause to Celebrate
Caffeine Culture in New Orleans
I've lost count of how many automatic coffee pots I've gone through in my life: Bunn, Krups, Mr. Coffee, Proctor Silex. When the latest automatic coffee pot bit the dust, I unearthed an old standby, a tin drip pot that looks like it belongs on a cowboy's campfire; boiled a kettle of water; and dripped it over the grounds. The coffee in my mug tasted as wonderful as its aroma, and beads of caramel-colored oil floated on its surface, mingling with the cream deliciously. Not long after, I was in Dillard's, eyeing a Krups coffee pot on sale, ready to purchase it when the memories of this old tin pot crowning my stove top and of the fragrance and flavor that issued from its spout and of the singing kettle that sounded each morning at 5 made me abruptly turn away sans a new pot. Why mess with a good thing? Dripping a kettle of boiling water over some Mello Joy, French Market or just plain Folgers coffee grounds and then sipping a cup partially combined with hot dairy – either cream, Silk, fat-free Carnation or condensed milk – as the sun eventually begins to illuminate the levee outside my window perfectly accompanies morning meditations – or cold afternoons when the window is pelted by rain. Mello Joy and French Market grounds are my drip preferences.
I associate coffee's perfume with my family gathered together in our cottage's kitchen in Uptown New Orleans, the tom-tom-like rhythm of a stainless-steel percolator pumping along like a musician from Congo Square as the church bells from Incarnate Word tolled the 6 o'clock Angelus hour and the early morning sun streamed through the usually opened back door. The cans or packs of coffee in the cabinet included Luzianne, Union and Eight O'Clock for many years. We drank from blue cups with white saucers and then basket-weave plastic mugs. As I grew older, I formed a strange attachment to my coffee mugs; I still have one emblazoned with a bear from the Great Smoky Mountains also bearing my name. I once sipped from a mug that resembled old-time beige mixing bowls with the blue and pink stripes at the rim. When my mother accidentally broke it, I nearly wailed. "I wrote two books and edited two almanacs with that mug at my side the whole time!" I cried to her. My mug for the past 14 years is a white French bowl that bears the legend "Joe Muggs." I refer to this mug as a person. I never say, "Where is my cup?" but rather, "Where is Joe Muggs?" My mother used to tell me stories about helping her grandmother in Central Louisiana toast green coffee beans in a cast-iron skillet on a wood-burning stove and then grinding them for a pot of coffee.
With the praline-colored Mississippi winding its way about us, the steamy air and the syrupy sunlight that threatens to melt us even in December, New Orleans was destined to be a coffee town. From 1890 when the Bartlett and Dodge families began selling cans of locally roasted coffee in the colorful French Market for which they named their product to the delicious cups you partake of either at home or at restaurants such as Galatoire's, Antoine's or Commander's Palace, this stimulating beverage is, paradoxically, an integral part of the unique, laissez-faire mindset of the Big Easy.
Fork in the Road
Grounds for Enjoyment in New Orleans
In my own personal experience, there is only one way to eliminate the stupor that envelopes you after you have somehow managed to consume one more slice of pumpkin or pecan pie after a Thanksgiving feast or coconut cake at the Yuletide repast. It takes a good cup of coffee followed by a brisk walk if you can still move. More than 120 years ago, back in the days when vendors sang of their wares on the streets, French Market Coffee began selling cans of its flavorful grounds at, of course, the French Market. These tins were filled with a blend of ground Arabica coffee swirled with the finest chicory to be found in Europe. (We can thank the Dutch for this last addition.) Arabica beans originated in the mountains of Yemen in the Arabian Peninsula, the Ethiopian highlands and Sudan. The beans already contain less caffeine than others, something also aided by the addition of chicory. The plants flower beautifully with tiny white flowers that look and smell like Confederate jasmine before turning into the coffee berry.
Enjoy a cup of coffee après lunch or dinner at premiere New Orleans eateries such as Commander's Palace, the Hotel Monteleone, Café Adelaide or Bayona to name a few, and you're sipping French Market Coffee. Still located on Magazine Street, where it's been since 1920, the master-tasters prove the establishment hasn't lost its touch with each flavorful can from an establishment with a history that's masterfully blended into the story of New Orleans.