Around Louisiana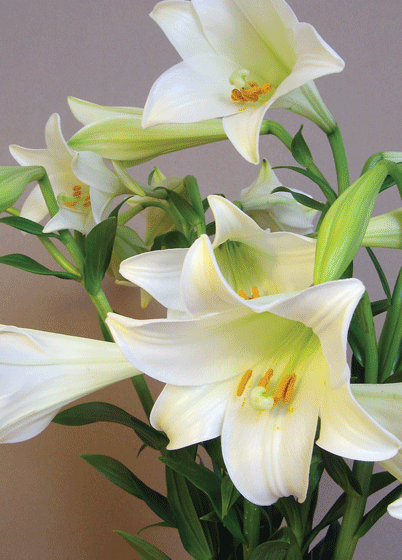 Northern
WORTH WATCHING
Lake Days
Lying near the charming antebellum town of Homer, Lake Claiborne State Park is an almost-secret haven of piney hills wherein wildlife glides and prances and clear sparkling water teems with fish. Waterside charm is prevalent in vacation life at Lake Claiborne. The lake was created not so long ago when Bayou D'Arbonne was dammed. This state park offers 87 campsites for RV devotees and for campers who like to pitch a tent. Large, airy vacation cabins are another beneficent way to enjoy days that travel to the peaceful rhythm of flowing water. The air is filled with the silken sounds of rustling trees and plaintive birdsong. The area is a paradise for birders because it's easy to spot the bright colors of birds glowing against the deep greenery like Christmas ornaments as you amble beneath tall trees across a footbridge that spans meandering water.
You may bring your own boat or enjoy the sparkling lake on one of the rentals provided. Test your balancing skills by paddling in one of the canoes, or head to one of the primitive campsites. Personally, paddling in a canoe isn't complete to me without at least one capsize, but you might see it differently. However, a dip in this pristine water would not be a calamity — both fishermen and ecologists alike have acclaimed the water quality. Fishermen also love the lake's abundance of largemouth and striped bass, bluegill sunfish, white perch, catfish and black crappie.
If you want to work off some of that fried fish you've consumed, hiking trails offer a fine opportunity to stretch your legs and open your soul. Trails that bear the beautiful names of Dogwood Nature, White Tail and Muscadine help to intimately acquaint you with Mother Nature, and the pronounced purity of the clear lake water makes swimming a total joy. A sandy beach is set in an inlet of the lake, clear of boaters and water-skiers, providing some of the finest swimming to be had.
Picnic tables, barbecue grills and laundry facilities are available. The cabins also provide old-fashioned Franklin stoves for warmth.
Park naturalists are on hand to give guided nature treks and expose you to nature programs.
Lake Claiborne reminds me of a wonderful summer visit to relatives who lived on the banks of a large, wooded lake in South Carolina. Those were days I swung in a hammock strung between two pine trees on the edge of the lake and pondered the blue sky above me. Mornings were spent in the wonderful paralysis of fishing; exhilarating afternoons were spent flooring a speedboat while my cousin trailed behind me on water skis. After that, there were peaceful rides on a pontoon boat at sunset accompanied by beer and good company. We'd return home for dinners of fresh cornmeal-fried fish (just caught that morning), crisp salad, molasses-baked beans crusted with bacon and vegetables that came from the farm down the road, and then we'd sit on the porch in the moonlight watching the silhouette of a crane pick its way along the darkened lake banks.
Everyone should experience that at least once in his or her life.
Lake Claiborne State Park, 225 State Park Road,
Homer, (888) 677-2524,
lakeclaiborne@crt.state.la.us
FORK IN THE ROAD
Much Ado About Lunch
With its imaginative food offerings –– some arriving at your table with fascinating presentation –– Bella Fresca Restaurant remains a sumptuous place to experience dinner. This Shreveport eatery also consistently shows it's no slouch when it comes to midday dining pleasure. Lunchtime appetizers get you off to a fine start: the coral spice of shrimp rémoulade served with crisp fried green tomatoes or grilled flatbread holding the delectable flavors of smoked salmon in dill-and-caper cream, the sweet pungency of red onion thrown in for good measure.
The selection of entrées makes it hard to choose — perhaps the state of the weather outside might guide you — but consider a New York strip steak chicken-fried with sides of haricots verts and mashed potatoes if you're really hungry. Sesame seared tuna salad infused with basil vinaigrette and the heat of ginger and wasabi makes a decided Thai statement. For complete dining divinity, you may savor the fried green tomato BLT perfectly complemented by horseradish cream or the tender filet mignon burger with either blue or cheddar cheese. If you're super- hungry and don't have to return to work, braised pot roast with garlic mashed potatoes and grilled broccollini will more than satisfy you. The crab cake burger, spiced with chipotle rémoulade dressing, is unforgettable. Sides include parmesan truffle fries, shaved asparagus and jambalaya risotto cakes.
Bella Fresca Restaurant, 6307 Line Ave., Shreveport, (318) 865-6307
LOUISIANA-GROWN
"Solomon in All His Glory…"
One spring twilight evening when I was walking through a shaded neighborhood also designated as a bird sanctuary, I smelled a wonderful fragrance that I traced to a double row of Easter lilies in front of a house. In the spring gloaming, it was an enchanting sight.
By some strange twist of personality that makes me procrastinate to perform housework but never hesitate to help clean and decorate a church, I know that the advent of April means it's time to deck altars with potted Easter lilies. Sales of these potted beauties are going to boom.
Unfortunately, soon after Easter, the flowers will die and be thrown out. Potted Easter lilies, however, are among the easiest flowers to transplant into Mother Earth.
These white flowers have a long history and are mentioned many times in the Bible. Legend says that when Eve left the Garden of Eden, white lilies sprang from the ground where her repentant tears fell.
Trumpet-shaped, they seem to embody spiritual triumph. They have been called the "white-robed apostles of hope" after they were found growing in the Garden of Gethsemane following the agony of Jesus, who himself advised us to wisely consider the lilies of the field, toiling and spinning not. According to him, even King Solomon couldn't compare to their glory.
It's easy to keep this symbol of the resurrection alive after the flower has died by keeping the plant safe in the container until all threat of frost is gone. Then transplant it to rich, well-drained soil in full sunlight; by the time summer arrives, the plant will die off naturally, as the bulb lies dormant underground. During autumn, bulb fertilizer should be applied by carefully working it into the soil without disturbing the bulb. Blood meal is an effective alternative to be applied on top of the soil. Although some transplanted Easter lilies wait another year to bloom, by the time late spring rolls around, your garden should be filled with their snowy, statuesque trumpets perfuming the air as they shed golden-yellow pollen from their centers.
Central
PROFILE
Pottery Professor
In a recent article that appeared in the CENLA Focus, Professor Roy de Ville announced that LSU Alexandria would revive its former pottery class, lying dormant for a spell like bulbs sleeping through winter in the glorious days of a Central Louisiana spring.
Reading professor de Ville's history and description of pottery that was markedly underscored by an obvious passion and almost intimate knowledge of the skill, I was carried back to a visit to Jamestown, Va., years ago. On the sweeping banks of the James River, under rustling trees, I watched a local craftsman clad in colonial garb turn a potter's wheel, pumping his legs like a bicycle rider while wet clay rose in his hands. The way he touched the clay and molded it could only be described as loving –– years later, in that now-classic scene in the movie Ghost, (accompanied by Bobby Hatfield's incomparable version of "Unchained Melody") creating pottery seemed the perfect metaphor for a love story. My journey that summer through colonial Virginia exposed me to quaint, whimsical oil jars and jugs of "redware" that is actually terra cotta, a porous clay with a high iron content that turns either orange, red or brown when fired. In my dining area and kitchen, small and large pitchers of grayish stoneware bearing the signature cobalt blue stripes have long held places of honor. Although I've been fearful that my own personal lack of coordination to pump a potter's wheel and mold a creation at the same time would thwart me, pottery-making remains something I've always wanted to try. Professor de Ville's explanation had me riveted.
What's apparent is that de Ville has realized you have to love the clay to shape it.
His philosophy when it comes to teaching this ancient craft first involves a hands-on demonstration –– from that point on, the student is left to his own devices under the watchful eye of the master.
"Together the students and I will get into the clay and create … you can't learn it without watching and then doing it yourself," he says. "The creation of pottery uses all the senses, all skills … clay is soothing, responsive to the touch and highly creative.
"Spring is a great time to do pottery because of the accessibility of working outside," he adds. "Many who study pottery go on to make it a lifelong activity. Many build their own wheels and use the creation of custom ceramics as a form of therapy."
According to the good professor, Central Louisianians are highly interested in ceramics, with many devotees who possess Newcomb, George Orr, Shearwater or Native American samples. Indeed, dotted throughout many plantation homes in Louisiana are samples of pottery reflective of olden days –– the refreshingly beautiful blue-and-white Delft from the Netherlands, redware, cobalt-striped stoneware or the riotous colorful beauty of Majolica.
Participants in the class will earn three hours of college credit or can simply audit the course for no credit. The course will begin in the spring and carry over into summer.
Anyone interested in studying this ancient art should contact professor Roy de Ville at (318) 473-6449.
WORTH WATCHING
Raising the Roof
When the grape-like clusters of dangling purple wisteria are perfuming the sunny spring air of Cenla this April, Beauregard Parish will be buzzing with the sound of saws and the pounding of hammers. According to a report filed by Billie Jo Rassat of the Beauregard Daily News, Habitat for Humanity is moving into Beauregard Parish. With a campaign called "Let's Build a Home" that began with the start of the new decade, the call to action for the community to assist the area's needy has been issued.
"This is a collaborative effort for the community to come together … as a whole to build a house for a family," Julie Giordana, executive director of the Calcasieu area chapter of Habitat for Humanity, told the Beauregard Daily News.
Habitat for Humanity's spark for this mission is rooted in divine inspiration –– they consider the new structures houses that God built in fellowship with believers who want to spread the wealth of his caring and
mercy by providing four decent walls wherein families can thrive and live up to their God-given potential.
The cost to build each three-bedroom, 1.5-bath house is around $80,000; Lowe's Co. has given this chapter of Habitat for Humanity a grant that will allow them to raise $80,000. When the money is raised, Lowe's will match with another $80,000.
Giordana invites other members of the community to participate by sponsoring an area. The cost of a sponsorship ranges from as little as $100 to as high as $10,000.
"You can collaborate an effort," Giordana says. "Families can come together and contribute their money toward a sponsorship."
In order for applicants to qualify for a Habitat for Humanity home, they must be legal residents of the U.S. currently living in either temporary, overcrowded or substandard conditions; have an ability to repay the Habitat for Humanity loan; and, finally, freely agree to engage in "sweat equity." This last qualification is defined by Habitat for Humanity as the beneficiaries' willingness to assist in their homes' construction and compete educational programs;
they must also assume responsibility for the upkeep of their homes and surroundings and make timely mortgage payments.
For more information, visit www.habitat.org or call
(337) 497-0129.
CAUSE TO CELEBRATE
Ring in the Newborn
Although she wasn't due until a little later in January, expectant mom Christina Cavanaugh knew something was afoot when she began experiencing intermittent birth pangs on New Year's Eve. Her husband, Zack, a former student at Florida State University who had foregone a trip to see Tim Tebow's last game in the Sugar Bowl at New Orleans, wasn't too surprised.
"We knew she was coming," he says. "I just sat around watching football games."
By midnight, the Pineville couple was on their way to Rapides General Medical Center in Alexandria. Just a little more than three hours later on the first day of the new decade, daughter Emma Catherine popped into the world, the first baby of the decade to be born in Rapides Parish. Weighing in at 7 pounds and 15 ounces, the new little Rapides native was also welcomed by sisters Paige Bruce and Payton Cavanaugh. Payton, according to her mom, is especially thrilled about the new addition to the family.
"She's very excited and willing to help," she told Bret McCormick
of the daily Town Talk."I'm worried nobody elsewill be able to hold her."

Cajun
Happy State of Mind
From one of the many arteries of Louisiana's heart where joie de vivre flows like a river, Jessica Bordelon of the Acadiana Gazette recently chronicled the results of a Centers for Disease Control, or CDC, survey that measured the personal happiness of the denizens of America's 50 states. The surprising (to some) results: Louisianians head the list when it comes to personal happiness. Louisiana even beat the sunny states of California and Florida on the joy meter.
More than 1 million Americans were questioned; New York and states on the East Coast ranked last when it came to the number of happy campers residing there. Due to the reputed glamour, culture and excitement of New York
and East Coast cities combined with a public fixation on the region, the low results on the survey were surprising to many.
Not to be swayed by unrealistic delusions of euphoria, according to Bordelon, the CDC's study also questioned the state of each respondent's quality of life and well-being in order to obtain a true happiness quotient. In the instance of the Bayou State, residents participating in the survey who reported being pleased with their lives also reported a quality of life and wellness-of-being completely conducive to the pleasure they expressed. In other words, Louisiana is certifiably happy.
Andrew Oswald of the University of Warwick in England said that some Americans' expectations that New York and the East Coast are the most exciting places to live leads precisely to the state of their unhappiness. This fixation with the area has caused overpopulation and congestion, not to mention sky-high living costs. Oswald further stated that regions that are sunny and have good air quality and less congestion also have happier residents.
As residents of Louisiana will gladly inform anyone, the general attitude of relishing simple things pervades our state, be it crawfish simmering in a pot on a red-checkered tablecloth, the royal unfurling of a purple water iris on an emerald-green bayou, a child in a tire swing swaying from a mighty oak or the people who crown your life with love and laughter. Witness the Courir de Mardi Gras, or catch beads from a papier mâché float –– this simple abandonment to joy can influence you for all your life.
To access the survey, visit the journal Science Daily online at www.sciencedaily.com.
FORK IN THE ROAD
Steamin' at Steamboat Bill's
I had a great-aunt who used to state without hesitation that she loved bread so much she could eat bread with bread. She might have risen to an even higher level of enjoyment if she had ever visited Steamboat Bill's. This Lake Charles eatery offers crisp sesame-studded pistolettes filled with crawfish or shrimp in a most succulent sauce. It's hard to find more enjoyment than crisp French bread crust soaking up a decadently delicious sauce just before you bite into a silky interior.
From 1996 through 2004, Steamboat Bill's was consistently voted Best Seafood in Southwest Louisiana and Best Boiled Crawfish by Lagniappe magazine. In addition to the seafood pistolettes, Steamboat Bill's also serves breaded and fried boudin balls as one of its appetizers. Dip the fried mushrooms into a horseradish cocktail sauce, and you just might think you're eating fried oysters. In the grand tradition of Acadiana, here you may also partake of classically delicious crawfish or shrimp étouffée, vibrant with that characteristic hue that's the color of the Vermilion River. Not to be missed in season is the majestically beautiful soft-shell crab poor boy, fried to the perfect shade of golden-brown, resting within French bread and crowned with onion, lettuce and tomato. Steamboat Bill's completely raises the gangplank when it comes to the humble pomme de terre. This delicious spud practically cries in exaltation as it arrives at your table overstuffed with crawfish, buffalo chicken or shrimp –– or you can opt to eat it plain.
Steamboat Bill's, 1004 Lakeshore Drive, Lake Charles, (337) 494-1070.

Baton Rouge/Plantation Country
FORK IN THE ROAD
Linked in LaPlace
One of my favorite things to do in the soft days of March and April is to take the old Airline Highway heading west out of New Orleans. Reaching the marshes on either side of old Highway 61, I always relish the sight of turtles sunning themselves on logs in the water. Making this little trek even more pleasurable is the prospect of stopping in LaPlace, once a sleepy little town past the Bonnet Carré spillway that is now bustling. This was the route my family always drove early in the morning as the sun rose when we'd visit relatives in Bordelonville. We'd stop for coffee and breakfast at the old Airline Motors Restaurant, now sadly closed.
Since 1928, Jacob's World Famous Andouille and Sausage has sold what has been voted the "best andouille on the river" from the same little barn on Airline Highway, using the same recipe. Jacob's also offers smoked sausage, fresh sausage and smoked chickens. The delightful country store atmosphere is punctuated by offerings of fresh bacon; red, white and lima beans; and black-eyed peas. Stuffed artichokes, boudin, Italian sausage and hot tamales may be purchased for sheer dining delight and add another dimension to the almost soul food quality of Jacob's overall gastronomic repertoire.
Smoked products abound at Jacobs –– chicken sausage, beef sausage, turkey legs and wings, chicken leg quarters and boneless chicken breasts –– and come flavorfully rendered from the centuries-old smokehouses where aged pecan wood is used exclusively. As part of his divine chicken, oyster and andouille gumbo, internationally renowned chef John Folse uses 1 pound of Jacob's World Famous Andouille.
Stock up at Jacob's, and the drive back home will be perfumed by a chorus of mouthwatering aromas emanating from your grocery bags. It's just a small foretaste of the delicious dinner to come. Phone and Internet orders are available.
Visit www.cajunsausage.com to order.
Jacob's World Famous Andouille and Sausage, 505 W. Airline Highway, LaPlace, (877) 215-7589.
Greater New Orleans
LOUISIANA GROWN
Fleur de Jaunet
When the profoundly blue cool days of a Louisiana February transition into the profoundly blue and warmer days of a Louisiana March, Carolina jessamine makes its ubiquitous and sunny appearance throughout the Big Easy and surrounding areas. From mid-March to late spring, drive through a piney forest, suburb or even a rundown section of New Orleans, and you'll see this bushy, imperial dark-green vine, its wiry entwining stems covered with vivid yellow funnel-shaped flowers spreading like a picnic blanket.
The mere sight of this exquisite vine is a blues- chaser –– it likes full to partial sunlight and requires regular watering. It thrives in soil that's kept consistently moist, but be careful not to overwater. Native to the southeastern United States, Mexico and Guatemala, Carolina jessamine can be propagated by dividing its root ball. Early one spring morning, take a cup of java outside and sip beneath its yellow stars.
FORK IN THE ROAD
Antoine's
Whenever I walk through the bewitching entrance of Antoine's Restaurant in the French Quarter, I always somehow manage to feel that I'm underdressed, no matter how dressed up I actually am. Amid the soft lights, sitting on the Bentwood chairs in the 140-year-old establishment transports me backward in time, and I feel I should be wearing long satiny skirts draped over a bustle as I remove lace mitts and sip amber sherry.
The history of Antoine's, which began in 1840 when young Antoine Alciatore gave up on the Big Apple and came to the Big Easy to start a restaurant, is nearly as delicious as its menu.
No other restaurant in America has been operated by the same family for as long as the Alciatores have lovingly run Antoine's to present day. In Frances Parkinson Keyes sumptuous whodunit, Dinner at Antoine's, members of the Alciatore family are depicted as characters by actual name.
In addition to the main dining room, Antoine's sports several private dining rooms. The Rex Room, resplendent in purple, green and gold and vociferous in its regality, holds scepters and other mementos of Carnival kings of past.
Tucked discreetly away at the end of a corridor, the Mystery Room is a gem that possesses a droll past as well as Groucho Marx's beret. During Prohibition, patrons of Antoine's would enter a door in the Ladies' Room that led to a secret room. When they exited the secret room, they left with coffee cups overflowing with booze.
The catchphrase response to any question about where the booze came from was, "It's a mystery to me."
Antoine's gave the world Oysters Rockefeller (this appetizer's recipe still remains a family secret –– the dish got its name because the sauce was divinely rich); Eggs Sardou, poached eggs served on artichoke bottoms and christened with rich Hollandaise sauce; and pommes de terre souffles, their classic fried puffed potatoes.
Antoine's entrées are gourmet and generous. Among the poissons, you may relish Trout Pontchartrain, grilled trout adorned with butter-sautéed lump crabmeat, or slowly savor the Crabes mous grillés, soft-shell crabs delectably grilled and offered with hot melted butter.
For dessert, if you desire their signature Omelette Alaska Antoine (Baked Alaska), you must order it at least two hours in advance, so call ahead.
You might want to sip another of what Antoine's proudly calls "notre creation" (our creation) –– the Café Brulôt Diabolique. Hot spiced coffee, served in a pedestal cup emblazoned with a red-suited Old Scratch, is obligingly flamed with brandy at your table.
Antoine's Restaurant, 713 Rue St. Louis, New Orleans, (504) 581-4422.