Around Louisiana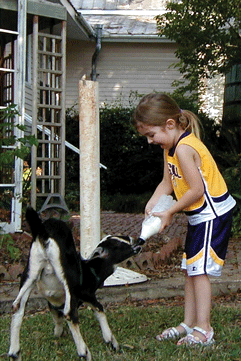 northern
Worth Watching
Orchard Gifts
Just northwest of Ruston lies Mitcham's Peach Orchard. Snuggled among hills that seem to softly undulate, the 130 acres of the orchard serve as a nursery for groves of trees that yield that unique Louisiana summer wonder, the Ruston peach. Even though summer is a fait accompli and we have to wait almost another year until we can enjoy the succulent sweetness of the Ruston peach, all is not lost –– 11 years ago, Joe E. Mitcham Jr. took a waste-not, want-not stance when it came to using overripe peaches. Mitcham joined forces with the excellent processing companies in the area, and since then, their efforts have produced some of the finest peach products to be enjoyed off-season.
The Peach Store, the orchard's on-site gift shop, is one of those delightful little places perfect to drive to for holiday shopping off the beaten track. Charming and rustic, jars filled with the jeweled colors of preserves, relishes, fruit butters, pickled veggies, cobblers and pepper jellies gleam like holiday lights from display tables covered in red-checkered cloths. Pepper jellies come in green or red pepper offerings in addition to Blue Blazes (blueberries with jalapeño) and Sunburst (peach with jalapeño). All are perfect for spreading on crackers once they've been poured over a block of cream cheese or for salad dressings. I once mixed a homemade dressing of red pepper jelly with olive oil, balsamic vinegar and garlic, to which, in a fit of daring, I added a splash of red wine for a dinner guest who devoured nearly the entire bowl of salad by himself. Then there are the fruit butters –– peach, cherry, sweet potato, apple and pumpkin (my favorite). Top Ritz crackers with cream cheese and a generous smear of Mitcham's pumpkin butter for pre-Thanksgiving dinner appetizers, and you'll find they don't last for long.
Jars of pickled asparagus, okra, dilled green beans, spiced peaches and even pickled garlic remind you of when they were in season. You may also buy a jar of cobbler –– blueberry, apple or Southern coconut pecan; when heated, they melt in your mouth. Adding homemade whipped cream or vanilla ice cream to the cobblers is to experience near-nirvana.
The Peach Store also offers handmade candles, bath products and peach-themed items. Their gifts are very popular during the holidays, so shop early in the season. Gift baskets can be shipped anywhere in the country. Online shopping is available.
The Peach Store, Mitcham Farms, 1007 Wood Road, Ruston, (318) 255-3409, or visit www.mitchamfarms.com/ThePeachStore/index.htm
Quirky Places
Teddy and the Bear
President Theodore Roosevelt was a study in contrasts. He was a passionate conservationist who gave us the splendor of our national parks and loved nature in its purest forms, but he was also an avid hunter. And as president, he really wanted to bag a Louisiana black bear.
In 1902, his first expedition for this ursine wild thing took place in Mississippi and resulted not in a shot bear but in both the president's immense disgust and the beginning of a beloved toy. The guides who failed to snuffle out a bear in the wild took Roosevelt to a tree to which a bear cub was tied and told the president to shoot the poor little lashed thing. Roosevelt, a true naturalist, was appalled and refused ( to which we must say, "Bully, Mr. President!"), and the cub was released. When the press got wind of the story, editorial cartoons appeared in newspapers that inspired the teddy bear stuffed animal to honor Roosevelt's humaneness.
Roosevelt continued to express a fond desire to hunt black bears in the Louisiana cane breaks. In 1907, Roosevelt and his guide camped on the edge of a swamp near the Tensas Bayou. There, among dense thickets of palmetto and stagnant water, Roosevelt successfully hunted three black bears.
Thankfully now protected, Louisiana black bears sleep high in cypress trees in winter months. As for teddy bears, it makes me glad to meet an adult who kept his or her childhood teddy bear. I still have mine from my first Christmas. When my house was threatened by a fire two years ago, I grabbed my purse, family album, laptop and teddy before I evacuated through a wall of smoke. Teddy bears are wonderful gifts for children of all sizes.
Another wonderful gift is the highly recommended biography of the fascinating Roosevelt, The Wilderness Warrior: Theodore Roosevelt and the Crusade for America, written by former Louisiana resident Douglas Brinkley and perfect to read on a cold afternoon.
central
Louisiana-Grown Goats and Glory
The goats at WesMar Farms in Moreauville are a sweet-faced crew that gambol happily through the pastures like soft-eyed lambs, obviously happy with their lot in life. Indeed, to tell the story of WesMar Farms is to relate a tale of tenderness all around, from the gentle treatment of the flock by owners West and Marguerite Constantine to the velvety delicious foods and soothing balm of the soaps produced from the goats' milk. These pampered fawn-colored goats repay kindness with kindness.
Marguerite and West credit long years of work in the National Guard for giving them the stamina to be goat-farmers in the middle of Avoyelles Parish. According to the LSU AgCenter, WesMar is the only Louisiana Department of Agriculture-certified goat dairy farm in the state north of Interstate 10 and west of the Mississippi River. That covers a lot of territory.
Marguerite, one of eight children, grew up on a farm in Godeaux where she milked cows and learned soap-making from her mother. West milks 15 goats every day at 6:30 a.m., collecting nearly 8 gallons daily. Outside of birthing, extreme hot weather and storms, milking is about the only time the goats are confined. These grass-loving ruminants graze freely, and their hormone-free vegetarian diet is supplemented by natural minerals to keep them healthy. The Constantines employ a kind of crop rotation mentality when it comes to grazing; their beloved little goats are periodically rotated between different pastures so they always consume fresh grass.
The Constantines brush the little critters daily, and their grandchildren are usually
on hand to give them treats after milking.
Possessing more vitamins A and B, riboflavin, calcium, iron and phosphorous than cows' milk, goats' milk also has more of the healthy A2 beta-casein as opposed to the harmful A1 variant found in milk produced from certain species of cows. Naturally homogenized, goats' milk's caseins are more easily absorbed into the skin and provide speedy hydration, according to West.
The goats' shelters are complete with fans that keep cool breezes blowing during broiling summer months. I once drove past a home that had a doghouse in the front yard with a working air conditioner attached to its window, and I proclaimed that family my kind of people. The Constantines, it seems, are no less kind.
WesMar Farms and the 4-H Museum in Mansura recently joined forces for school group tours. "It's fun for the kids," West says. "We let them milk by hand."
The Constantines also host a farmers market at WesMar every Thursday from 2 p.m. to 6 p.m. Their wonderful gift shop features a variety of delicious edibles whipped up by Marguerite. (See "Fork in the Road," next.) Also for the taking are the creamy, soothing soaps made from goats' milk and the purest of essential oils such as eucalyptus, mint, lavender and patchouli.
WesMar Farms is a soft place to fall. Seeming to live in almost biblical concert with nature and the goats, the Constantines also raise figs, pears, basil and garlic on their farm.
Fork in the Road
A Tale of Two Cheeses
There on the grounds of WesMar Farms lies a gift shop that offers delicacies for holiday dinners, parties or quiet family times during the celebratory seasons of Thanksgiving and Christmas. Created from the fresh goats' milk gathered on their farm, Marguerite Constantine whips up velvety chèvre cheeses alongside the firmer feta. Both are considered goat cheese, so what's the difference?
"Chèvre is a fresh, soft cheese," Marguerite says. "It is somewhat spreadable. In addition to our plain chèvre, we offer a garlic-and-herb chèvre; tomato-and-basil chèvre; praline chèvre; and a chocolate goat cheese truffle, essentially a chocolate chèvre.
"Feta," she continues, "is made with a slightly different process, is more firm and aged in a brine solution. It is more crumbly and has a stronger taste."
I love the tang of goat cheese on salads almost as much as I love blue cheese, and that's saying a lot; goat cheese, however, is also much healthier, part of the Mediterranean diet that seems to offer phenomenal health to its partakers. And somehow, Christmas never seems like Christmas to me unless we have pre-dinner appetizers that include a garlic-and-herb cheese spread on a light cracker.
Also available at the gift shop is a cookbook that includes the Constantines' divine recipe for a fig-and- chèvre flatbread pizza .
Now that cool weather has come to the Bayou State, the Constantines can ship any online orders for milk and cheeses without fear of spoilage. Visit www.wesmarfarms.com.
cajun
Fork in the Road Good for What Ails You
Hugging the banks of Bayou Lafourche in apparent mutual affection, the town of Thibodaux is home to Fremin's Restaurant, housed in a quaintly beautiful galleried brick building built in 1878. With its original brick walls, porcelain tile mosaics and original pressed-tin ceiling, the place emanates warm ambience to match the delicious aromas emanating from the kitchen. Festooned with Christmas lights and garlands and overlooking the sweet charm of a small-town Main Street glowing in holiday attire, it is the perfect cozy place to visit on a cold December night and to take relatives and friends visiting for Christmas to dinner. The potables served at the gleaming mahogany bar make for perfect quaffing of holiday cheer.
The appetizers served here should not be overlooked, so you might as well give in and select something such as Crabmeat St. James, lump crabmeat in a flavorful cream reduction with Italian bread crumbs tossed in for good measure. Added to this savory mélange are Swiss and Parmesan cheeses all served with garlic toast points.
Warming your tummy on a cold night, the shrimp and grits appetizer is gourmet comfort food to the max –– a grit cake fringed with prosciutto ham and shrimp, portobellos and Parmesan cheese all nesting in the sumptuous liquid of a white wine-butter sauce.
Perfect cold-weather food, the Abbeville Pork entree is made of the lean center cut of a pork loin and sits on an almost unbearably delicious layer of crawfish-corn bread dressing. An Abbeville cane syrup glaze and a fried sweet potato nest complete the layers. It's like having the season of late autumn on a plate.
In an historic building that once housed a doctor's office, Fremin's continues the tradition of ministering to the good folk of Thibodaux in its own delicious way.
Fremin's, 402 W. Third St., Thibodaux, (985) 449-0333
Profile
Vindicating Dr. Weiss
My mother used to have a unique way of comforting me whenever I was framed for childish pranks I was innocent of (for a change) or when, as an adult, someone stole my ideas and gave me no credit, especially if they enjoyed the success. Mom would ask me, "What does it matter as long as you and Jesus know the truth?" It always made swallowing a bitter pill somewhat easier. To a much more intense degree, Dr. Donald Pavy, a descendant of Carl Weiss (who has long been held responsible for the murder of Huey P. Long in the State Capitol building), and his family have been swallowing the bitter pill of a possibly undeserved family taint ever since Long's death in 1935.
Pavy, a physician who still practices in New Iberia, was 4 years old when Long was allegedly assassinated by his family member, 29-year-old successful physician Carl A. Weiss, who was also a happily married man and father.
Weiss was the son-in-law of Judge Benjamin Henry Pavy, district judge for St. Landry and Evangeline parishes who decidedly was not in Long's camp. Long retaliated by leading a strong campaign to gerrymander Pavy out of his judgeship because of his strong anti-Long sentiments. The bodyguards present when Long was shot in September 1935 (he died nearly two days later) reported that the young Weiss, wearing a white suit, stepped out from behind a column in the State Capitol building and shot Long point-blank. Weiss was then riddled with bullets as he allegedly faced the bodyguards. Autopsies were not performed on either man,
and both were buried.
But Pavy maintains –– in accordance with some witnesses on the scene –– that the angry Weiss only stepped out from behind the column and belted Long in the mouth with his fist. And indeed a nurse at Our Lady of the Lake Hospital where Long later died verified there was a cut on his lip. Pavy believes the shots fired were by Joe Messina, a bodyguard, and that Weiss did not fire at Long.
"The coroner did not examine Long's body," claimed Pavy in the Daily Iberian. "No physical evidence, no autopsy … yet this is the basis for claiming Weiss shot Long."
His serious doubts about the branding of Weiss as the assassin led him to publish a book, Accident and Deception: The Huey Long Story, in 1999.
In 1991, Weiss' body was exhumed for an autopsy that was conducted by Dr. James A. Starrs. According to Starrs, the autopsy performed on Weiss supported the family's claim that Weiss is innocent. Starrs reported that Weiss' back was riddled with bullets — a direct contradiction to the reports by bodyguards that he was shot in a face-off.
"The truth stands alone," said Pavy. "It is unmovable and belongs to God."
baton rouge/plantation country
Louisiana-Grown Agritourism Meets Market-Maker
Louisianians are natural agritourists, especially when cooler weather prevails. We jump into our cars, trucks or SUVs and drive miles to visit farms, vineyards, dairies or orchards just to pick berries, harvest pumpkins for pies, cut down our own Christmas trees, gather pecans or sip wine and sample homemade cheese at some charming rural location off the beaten path. We usually return from these rustic pilgrimages spiritually renewed by the charm of rural life and a taste of the organically grown.
Perhaps helping to rev up Christmas sales and boost Louisiana's economy, LSU AgCenter recently launched a new online service that will help agriculture businesses sell their products online. Christened Market Maker and available via a Web site, this service will allow homegrown Louisiana products to receive worldwide exposure on the Internet. Anyone with a crop of anything –– seafood, pecans, crawfish, strawberries –– will be able to establish an account on Market Maker free of charge.
"It's like a matchmaker service bringing together buyers and sellers," says Dwight Landreneau, associate vice chancellor of the LSU AgCenter.
The program was the brainchild of the University of Illinois Urbana-Champaign; Louisiana is among the 17 states participating.
Market Maker Manager Ben Clark, the AgCenter's extension associate, has been steadily adding roadside stands and farmers markets to the system. Participants can add photos of their businesses with written narratives after registration.
If you like to give homemade food for gifts, you'll find plenty of salsas, relishes, jams, jellies, cheeses, wine and honey for the taking. Additionally, it is the perfect vehicle to inform the world that Louisiana's seafood has not been ruined by the BP oil disaster.
To register, visit LA.FoodMarketMaker.com and follow the series of drop-down menus. Consumers are not required to register and can go shopping online by visiting http://national. marketmaker.uiuc.edu.

Worth Watching
Civil War Stitchery
The West Baton Rouge Museum is preparing to commemorate the 150th anniversary of the American Civil War in 2011 with a challenge issued to regional quilters: Reproduce Civil War-era quilts using the materials and patterns of the time.
Neither the Army of Northern Virginia and the Potomac nor Louisiana's Tigers, Zouaves and Delta Rifles furnished soldiers with bedding, uniforms or boots. It was up to the women they left behind. In addition to clothing, these ladies sewed quilts to keep their soldiers warm on the battlefield. At first, the quilts were made in simple block patterns with basic materials, with some thoughtful quilters including inspiring words of comfort on the fabric. As the war dragged on and calico sold for more than $25 a yard, materials and money began to dwindle and Civil War ladies were forced to recycle old quilts. Toward the end, the quilters used men's clothing, feed and fertilizer sacks, sleeves, pants legs and the wardrobes of some of the fallen to make warm bedding. Time was of the essence, and the quilts were eventually pieced together willy-nilly for practicality, not beauty. Many fallen soldiers were buried in these quilts. The Civil War took more American lives than World War II.
To register, visit www.westbatonrougemuseum.com/ and then click on the Civil War Quilters Challenge icon in the left margin. Entries must be submitted by March 8, 2011.
West Baton Rouge Museum, 845 N. Jefferson, Port Allen, (225) 336-2422.
greater new orleans
Cause to Celebrate Memories of the Roosevelt
Last year, the Roosevelt Hotel reopened and revived the long-standing tradition of decorating the lobby for Christmas, this time sans the angel hair. It was even more beautiful without it. The Christmas trees that lined the lobby filled the air with fragrance that belonged to the Pacific Northwest, and the old toy trains whistled. No child of any age should miss this. The rainy December night I visited there with my cousin Vicki and her beau, Bobby, was as enchanting as the first time I ever saw it when I was a little girl.
There's a personal link interwoven with me and the Yuletide splendor of the Roosevelt, bittersweet
and cherished.
My father, a homicide detective with the New Orleans Police Department, sometimes worked detail over the holidays, and one year he was guarding the lobby of the Roosevelt. After Mass on a brilliant but freezing New Year's Day, my mother took me to visit him and to see, for the first time, the Christmas decorations that took my breath away. There in the lobby stood my father, long and lanky, in a snap-brim hat and overcoat, standing in a manner I had never seen him before ––watchful, alert, policeman-like. I couldn't distract him by running to him as I usually did, but I remember he looked at me with so much warmth in his eyes I didn't need a hug. He stood beneath a big sign that read, "Happy New Year 1961." Eleven months later to the day, he died.
Now I don't write this to depress anyone or throw a damper on the holidays. But every year when Dec. 1 rolls around, something either major or minor sends me into a teary spell. I know why. I have to spend one day each December giving into sadness that comes without warning. My father was in my life far too brief a time that, nevertheless, he made so precious and wonderful that I still weep on the anniversary of his death after all these years.
Each year, I play a little Christmas game with myself: I wonder how Christmas will come to me. The trigger for the Christmas spirit in me differs annually –– one year it was the sight of the sun rising on my frosty kitchen window embellished with a wreath; another year it was a waitress handing me a cappuccino as she wished me merry Christmas. Just as I know some little serendipity will open yuletide for me, I know each year there is one day in December that I must grieve before I can be joyful. That happens when you lose someone who brought you only happiness. The year he died, I still believed in Santa; after he died, someone told me there was no Santa: Daddy and Santa, gone in the same year.
Last year at the Roosevelt, I stood beneath the spot where he had stood the first day of the last year of his life and felt no sadness. I just remembered the look in his eyes with a grateful heart.
Fork in the Road
Burgers as They Were Meant to Be
I have driven past Seymour's Restaurant on my way home for the past nine years and never stopped. The parking lot was usually filled with cars –– something that might have given me a hint that I should stop –– but it wasn't until a few weeks ago, when I was beset with a Saturday-in-the midst-of errands almost-atavistic craving for a decent hamburger, that Seymour's and I became good friends.
Seymour's is on Sauve Road and Hickory Avenue, charmingly decorated in streetcar colors and painted murals. Immediately, I ordered The Don, a cheeseburger consisting of half a pound of ground meat accompanied by sweet potato fries. The enormous burger came to my table smelling like burgers of old, meaty and chargrilled, before the days of the Whopper and Quarter Pounder. After one bite into this thick succulent creation, I knew that, after lo these many years I have been on earth, this was the best hamburger I had ever eaten in my life. The edges of the meat had that crisp charred taste while the inside was tender and robust at the same time, and the whole thing was piled with just the right amount of gooey cheddar cheese. The sweet potato fries reminded me of fries of old, too.
Don, the chef, for whom the burger is named, told me he fried them in old-fashioned vegetable oil. When the waitress asked me if I liked it, I responded that this was a hamburger as God intended it to be. The hamburger was so huge I had to take it home to finish at dinner. Of all the non-fast food restaurants offering hamburgers in the area, The Don is best I've eaten, hands down.
Seymour's, 2216 Hickory Ave., Harahan, (504) 737-3148.