Art and Shopping in Sunset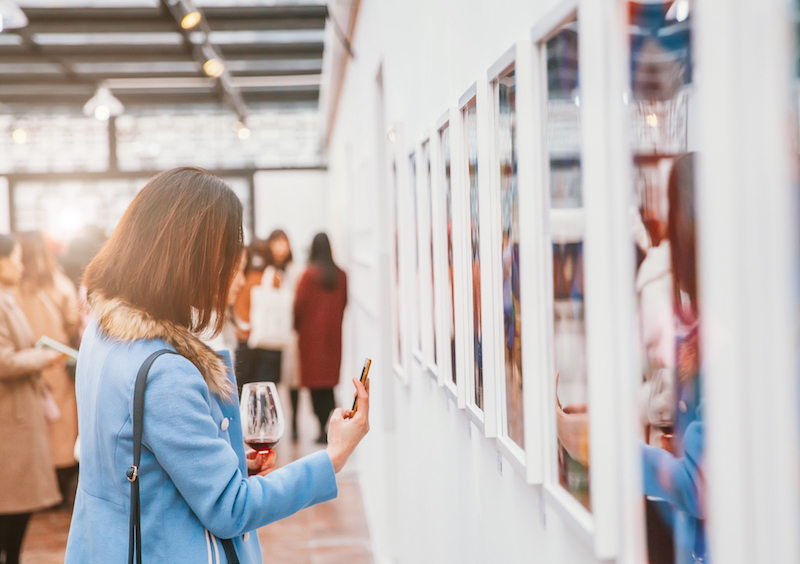 Visit for the wine. Visit for the art. But most of all, visit Sunset for the chance to buy locally produced gifts and recycled antiques.
The town of Sunset, about 20 minutes north of Lafayette, offers an Uncorked Art Walk every month along Napoleon Avenue, opening artist galleries to the public and serving up wine and hors d'oeuvres. It's an excellent chance to meet some of the town's many working artists, pick up a gift that's not made in China and stop at Café Josephine for an authentic South Louisiana meal.
December's Uncorked Art Walk will be from 6 p.m. to 9 p.m. Friday, Dec. 6.
Participating galleries include:
Prepare to be amazed when you enter Jerilyn's Fused Glass Art Gallery and Studio. Jerilyn LaVergne's unique glass chimes, masks and other pieces hang from the ceiling and decorate the walls, producing an incredible sound if someone sets them in motion (which you're allowed to do because they're extremely durable). She also sells artwork by her husband, Cecil LaVergne.
Artwork by Ted Bertrand is sold at the historic Bank of Sunset, which has been converted into a fine art gallery. Check out Bertrand's Louisiana landscapes, many of which depict the heritage of the Acadians. Ted also speaks French.
Sania Guidry at Boho sells art and other handcrafted items from local artists. Visitors may also discover some one-of-a-kind gifts.
Buying local and from artists contributes to the local economy, but so does purchasing antiques and collectibles. The Funky Flea specializes in everything funky and vintage, particularly mid-century retro, art deco and primitive. On first glance walking into The Funky Flea, I thought I was in my childhood livingroom!
Sunset is also home to numerous antique shops and my favorite thrift store, Bayou Some Stuff. Owned by Marvel Guidry, this throwback to the '60s — there are peace signs everywhere and a sign that sports "The hippies were right" — is filled with LPs, clothes, collectibles and so much more. Guidry, sister to Jerilyn LaVergne, also sells original peace sign sun catchers and other glass art. In true hippie fashion, she proudly offers a sign proclaiming, "Never apologize for your art."
Sunset offers other antique shops, such as the Sunset Antique Market located in former sweet potato warehouses.
Want more shopping news?
Across I-49 in the neighboring town of Grand Coteau, the Academy of the Sacred Heart hosts its annual Christmas at Coteau, a shopping event that includes special culinary events. Dates are 9 a.m. to 3 p.m. Thursday and Friday, Dec. 5-6. Click here for more information.