Art: The Big Picture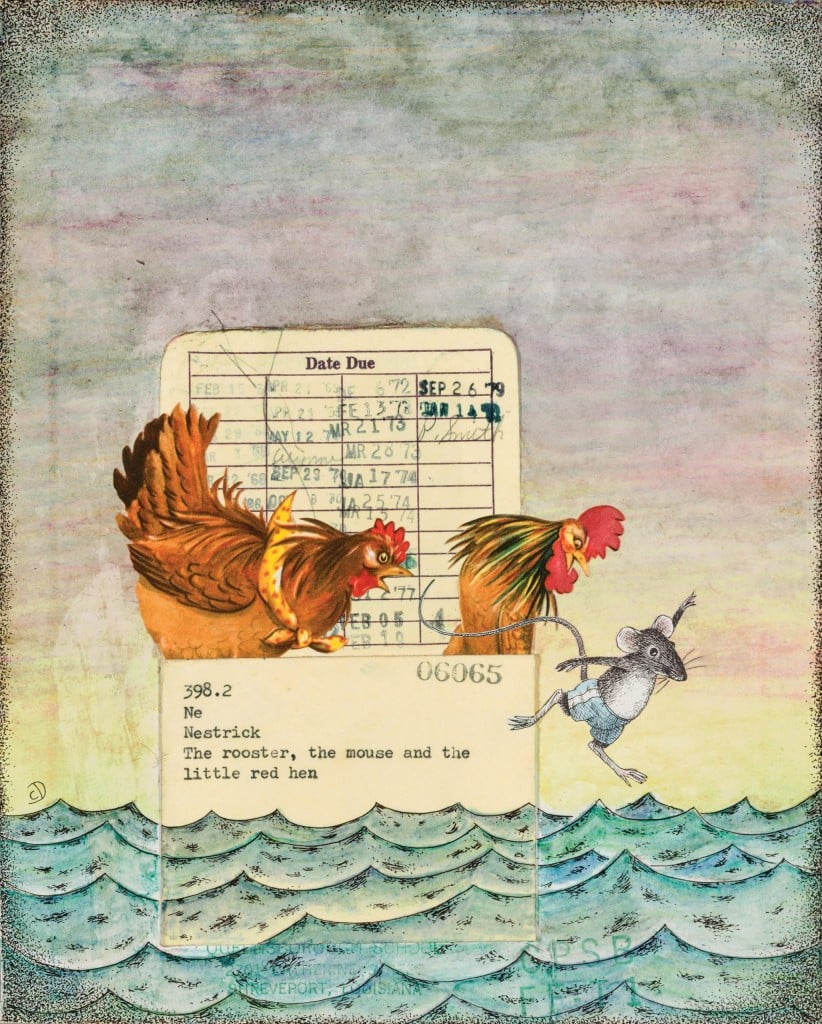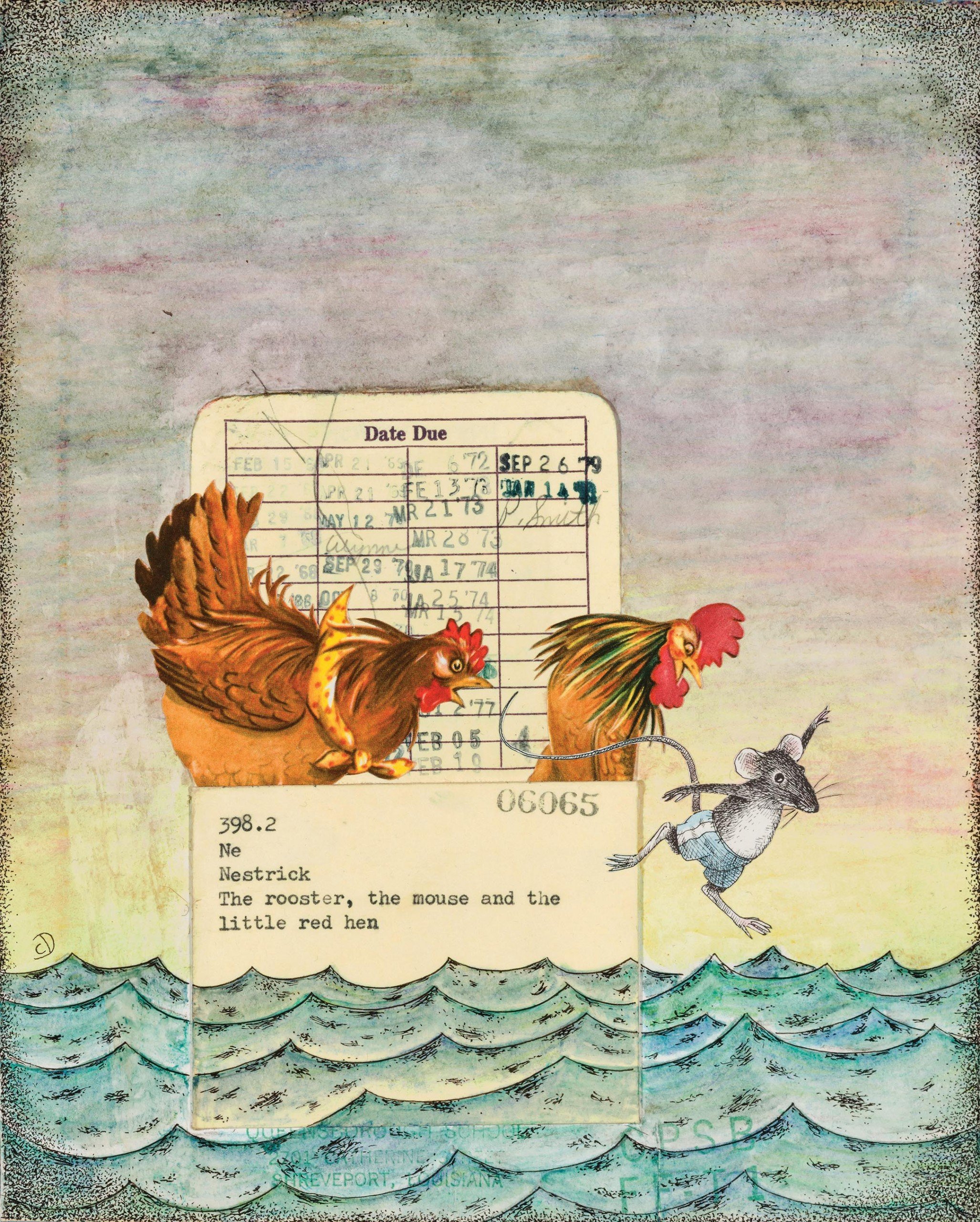 Artist Christiane Drieling is on an artistic and life-searching journey that has taken her from the dark childhood fairytales of her native Northwest Germany to North Louisiana and the social and spiritual issues facing Americans and the world today.
Drieling, who lives in Ruston with her husband Markus and two American-born children Jacob and Mona, explores everyday experiences and hard-hitting contemporary issues such as those found in her new "Earth" series that show "how we treat this planet, ourselves and each other."
With complex layers of built up bits of paper and images cut from magazines and books often sewn together with strands of thread, her seemingly whimsical images draw viewers into a similarly complex and multi-layered world.
"There is so much pain in the world caused by social injustice," says Drieling, who has a master's degree in sociology, psychology and German literature from Kiel University in Germany. "The images I create in response to these matters often point to a certain critical or outrageous social situation while offering simple solutions that appear to be romantic, naïve, or utopian, thus surreal. When I think about it, I see my work as messages in bottles; little notes asking for help thrown into the ocean. Some may be found, some may be read, some may be understood, some may be answered. The handwriting may be unclear but the bottle still makes a good vase."
Drieling and her physicist husband moved to the United States from Germany in 2001 when he accepted a post-doctoral research position at the Fermi particle accelerator lab near Chicago. After they arrived there, she tried to find a job editing or writing for magazines, work she had done in Germany. Unsuccessful, she turned to her childhood dream of being a professional artist. In art, she found her voice.
Although they enjoyed Chicago, they planned to return to Germany after Markus completed his fellowship. Then in 2007 he accepted a teaching post at Louisiana Tech in Ruston. There, they found a new home.
"For the longest time," she says, "I didn't feel at home anywhere, not in the U.S. and not in Germany. I always felt in transition, like being on a plane that has started but hasn't planned its landing. So, for the time being, we are not planning to move anywhere else."
Drieling is a mostly self-taught painter, sculptor and multimedia collage artist who often draws inspiration from German fairytales she heard as a child. They told stories of cruel situations that ended with simple, romantic solutions.
"Fairytales never offer solutions in a way that people in power come to their senses and actively give up their abusive and unjust ways," she says. "But those stories usually have happy endings nonetheless, suggesting that all suffering will end sooner or later, let's just be patient. I like to challenge such notions by showing parallels between outrageous current social and political situations on one side and the romanticized handling of comparable matters in commonly known stories like fairytales on the other side."
Born and raised in post-World War II West Germany, Drieling brings a special sensitivity to her view of world issues, a sensitivity she describes as tempered by an "inheritance of trauma, guilt, shame and fear."
"German history is not history," she says. "It's very alive and omnipresent. It's an essential part of my German experience. Learning about German history at school, watching movies and documentations about it, listening to the many painful stories that my parents and grandparents kept telling — or hiding. This all made me sensitive to all forms of abuse of power and violation of human rights. These issues are constantly on my mind and it is only natural that I have to work them into my images."
Drieling understands some viewers find her often-cryptic imagery to be "sweet and funny" without seeing "the larger story." But that's fine with her because art, she says, "is subjective and ever changing, it only means what it means to the viewer."
Whether or not viewers understand the "larger story," her work has found an audience. In a growing list of honors, the Masur Museum of Art in Monroe recently featured her in a one-artist show, and in 2019 the North Central Louisiana Arts Council named her "Artist of the Year."
"It certainly makes me happy and proud to see people respond to my work with joy and curiosity," she says. "For me, however, being successful has mainly to do with what I expect from myself, if I can meet my own expectations or even exceed them. I wanted to find my path, and I did."
→ for more information, visit christianedrieling.com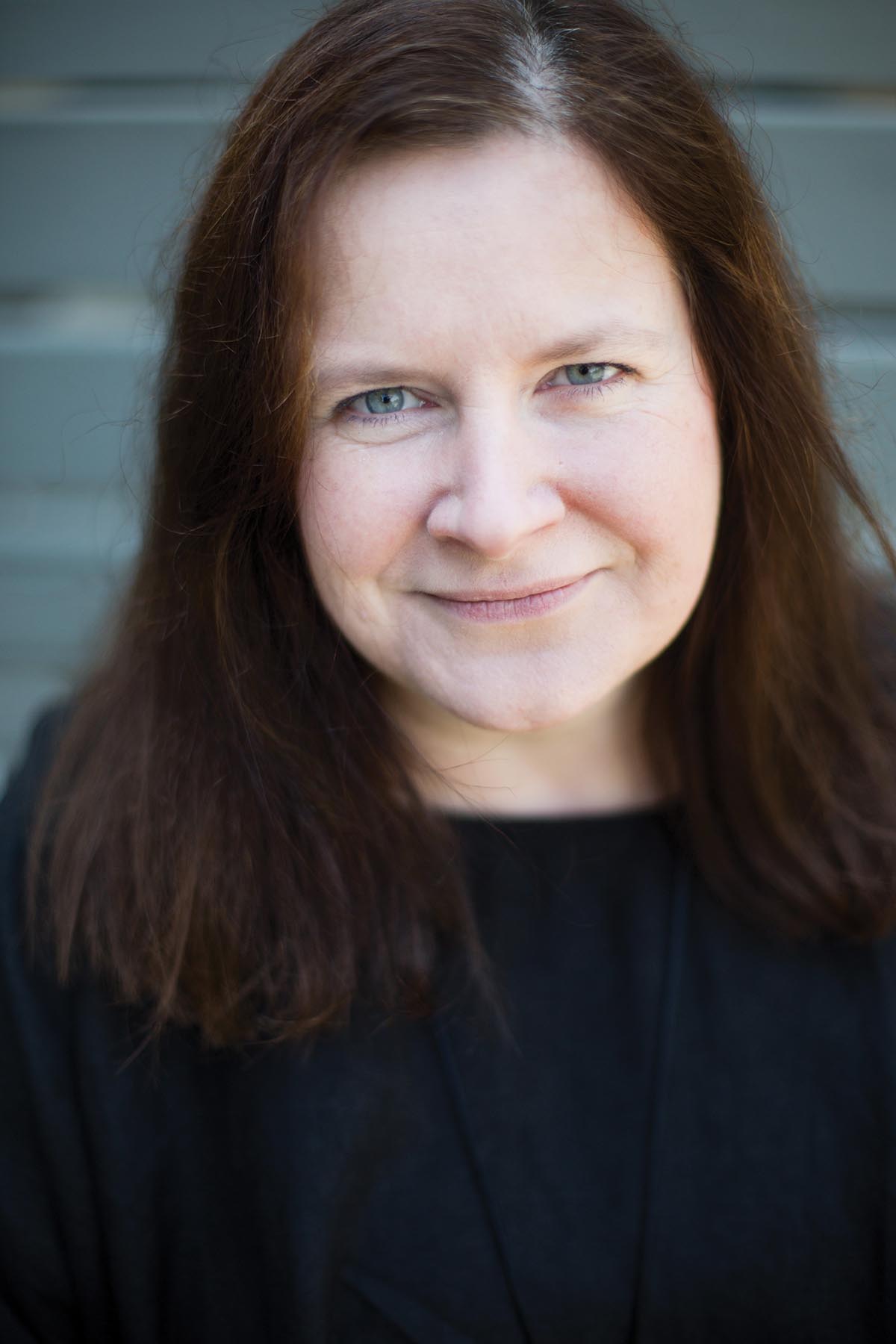 Photo by Jenn Kilpatrick
Exhibits
Cajun
"Black Nature: Letitia Huckaby."
Photographer Letitia Huckaby's images of the African-American experience in the Southern landscape, through July 10. Paul and Lulu Hilliard University Art Museum, Lafayette. hilliardmuseum.org
Central
"She Persisted."
Celebrates Louisiana women artists in honor of 100th anniversary of 19th Amendment, through June 26. Alexandria Museum of Art. themuseum.org
Plantation
"The Art of Seating: Two Hundred Years of American Design."
Features 40 historic chairs from mid-1800s to works from today's studio movement, through June 6. LSU Museum of Art, Baton Rouge. lsumoa.org
NOLA
"Built: Sculpture from the Collection."
Exhibit demonstrates how Southern artists use various forms and media to explore the power of sculptural form, through July 25. Ogden Museum of Southern Art. ogdenmuseum.org
North
"Clyde Connell and Pat Sewell."
Artwork by acclaimed North Louisiana artists Clyde Connell and Pat Sewell, through December 2021. Louisiana State Exhibit Museum, Shreveport. laexhibitmuseum.org
→ Editor's Note: Due to COVID-19 phasing, call ahead to confirm in-person exhibit visits