Awareness for Alzheimer's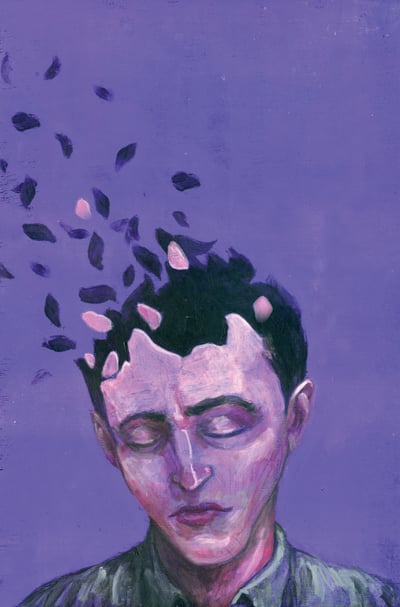 Alzheimer's Awareness Month
As people age, most things become at least a little more difficult. That includes memory and learning. But how can you tell the difference between normal aging and Alzheimer's? November is National Alzheimer's Disease Awareness Month. The Alzheimer's Association's website (alz.org) has a list of differences between what's normal and what could be an indication of a more serious problem.
It's fairly common to sometimes forget names or appointments with age. But if it's a normal age-related issue, the person will remember the information when prompted or reminded. With Alzheimer's, once something is forgotten, it's gone. Someone suffering from the disease will ask for the same information over and over and their memory lapses will disrupt daily life. While an ordinary senior citizen might have issues adapting to something like new technology, a person suffering from Alzheimer's will forget how to drive to a familiar location or complete other previously mundane tasks.
Misplacing objects is something even young people do. But a person with Alzheimer's will misplace something and be unable to retrace his/her steps. Since mood changes like paranoia and depression can also accompany all forms of dementia, someone with the disease can often accuse people of stealing things that were simply misplaced.
If there's any doubt about symptoms, it's best to consult with a doctor. It's always upsetting and sad to receive an Alzheimer's diagnosis, but receiving care and support as early as possible can help both patients and families cope.
---
Jindal vs. Planned Parenthood On Sept. 2 an order from Gov. Bobby Jindal barred Medicaid funds from going to Planned Parenthood facilities in the state, in response to a controversial video posted by an anti-abortion activist group that alleged that Planned Parenthood provided fetal tissue to researchers in exchange for money. Planned Parenthood denied those claims and does not currently provide abortions in Louisiana, and then went to federal court seeking an injunction blocking Jindal from excluding it from Medicaid. The Department of Justice filed a brief stating that Jindal's order violates federal law, which says beneficiaries of Medicaid may obtain services from any willing, qualified provider. Planned Parenthood President Cecile Richards said the governor's order would prevent approximately 5,200 women from having access to cancer screenings and basic health care in Louisiana. On Oct. 18, U.S. District Judge deGravelles issued a temporary restraining order blocking Jindal's attempt to defund Planned Parenthood Gulf Coast, stating that the state's cancellation of Planned Parenthood contracts was unlawful and would have disrupted health care unnecessarily. As of press time, the restraining order will last at least two weeks with possibility of a permanent restraining order.