"Back Roads to Back Yards: The Flora and Fauna of South Louisiana" Now Open at Wedell-Williams Aviation and Cypress Sawmill Museum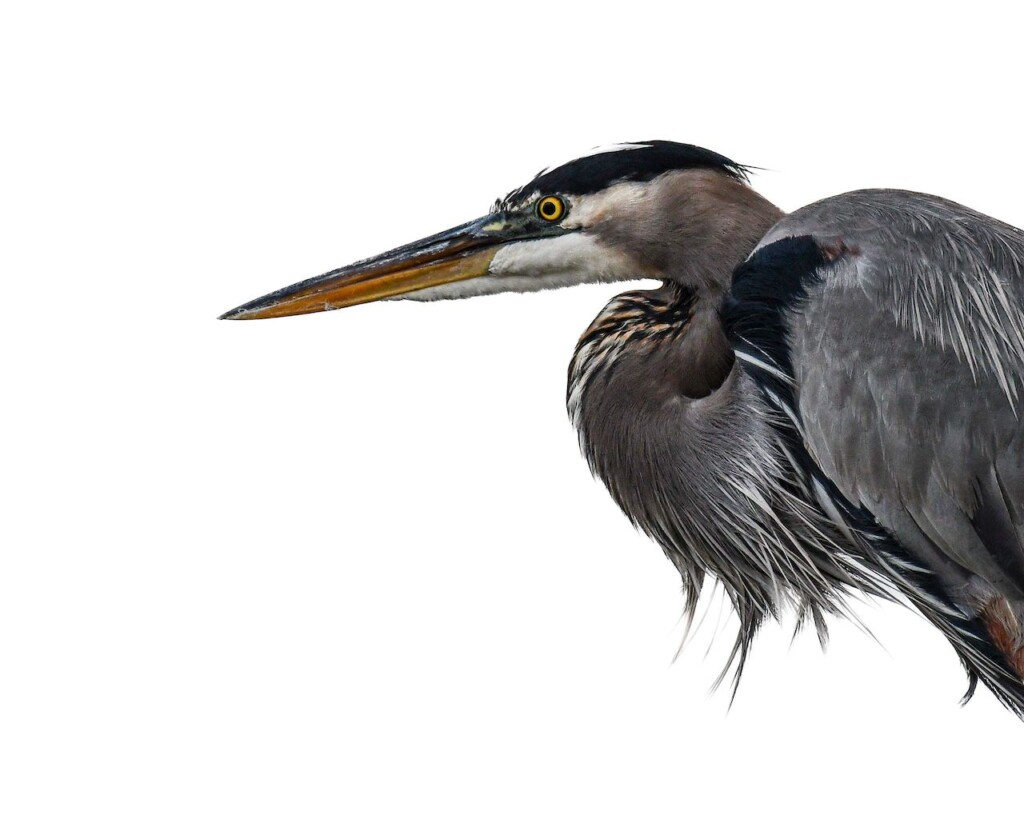 PATTERSON, La (press release) – Inspired by the vibrant, beautiful landscapes and wildlife of south Louisiana, Back Roads to Back Yards: The Flora and Fauna of South Louisiana is a new exhibit exploring and celebrating the region's unique and verdant biodiversity. This exhibition of photographs by LeeAnn Hepler is now on display at the Wedell-Williams Aviation and Cypress Sawmill Museum in Patterson. The Louisiana State Museum and Lieutenant Governor Billy Nungesser will celebrate the exhibit with a reception, free and open to the public, on Thursday, April 13, from 5:30 to 7:30 p.m.
With thirty striking photographs, Hepler shows a deep appreciation for the beauty and biodiversity of south Louisiana. Her photographs feature majestic bald eagles in flight, vibrant swamp canaries luminous in the darkness, elegant great egrets and herons, golden sunsets over local fields, and evocative, misty lake scenes—all representative of the astonishing array of wildlife and scenery to be found in St. Mary Parish and its environs. Hepler's photographs are incisive and contemplative, resonating with her affection for what she terms "the extraordinary everyday scenes found in our lovely south Louisiana."
LeeAnn Hepler grew up in Bayou Vista, moving to Patterson in 2004. She attended LSU and received a general studies degree with minors in English, history, and religious studies in 2002. She received her master's degree in educational leadership from the University of Louisiana at Lafayette in 2019. Hepler works for the St. Mary Parish school board. For seventeen years, she taught middle school math, and since June 2020, she has been working as a technology facilitator.
Hepler is an amateur photographer, and her work, showcased in this exhibit, represents a perfect marriage of talent and the growing accessibility of photography as a hobby. Working a full-time job, Hepler schedules her photography around the rhythms of everyday life. She drives the back roads in the early morning or evening hours to take her photos, which she edits on her phone and then posts on Facebook and Instagram.
About the Wedell-Williams Aviation and Cypress Sawmill Museum
The dual focus of this museum site highlights two very distinct – and compelling – aspects of Louisiana's rich history.
The Wedell-Williams Aviation Collection highlights the legacy of Louisiana aviation pioneers Jimmie Wedell and Harry P. Williams, who formed an air service together in 1928 in Patterson. Both men became nationally prominent during the Golden Age of Aviation. Although both Wedell and Williams perished in plane crashes, their legacy lives on in the memorabilia and planes in this collection.
The Cypress Sawmill Museum collection documents the history of the cypress lumber industry in Louisiana. Lumbering became the state's first significant manufacturing industry. As a result, cypress lumber harvested and milled in Louisiana was shipped in mass quantities throughout the United States. Patterson was once home to the largest cypress sawmill in the world, owned by Frank B. Williams. In 1997, the Louisiana State Legislature designated Patterson as the cypress capital of Louisiana.
Visit LouisianaStateMuseum.org for more information.