Barometer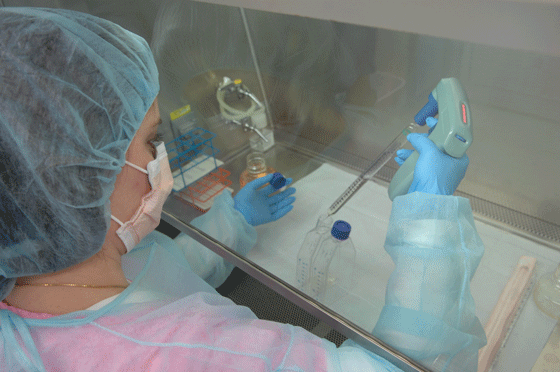 Give It a New Name and Fry It
Rather than eradicate an invasive fish species, Louisiana chefs have come up with tempting recipes for Asian carp –– now renamed the "silverfin," according to the Thibodaux Daily Comet. The carp had previously been best-known for their large size and ability to jump out of the water, occasionally causing boating accidents and, in extreme cases, killing boaters. The Louisiana State Department of Wildlife and Fisheries has developed a marketing plan for the species. Chef Philippe Parola of Baton Rouge described the taste as a cross between scallops and crabmeat: "Consumers will love it."
Natchitoches Gets a Basilica
In celebration of the 100th anniversary of the Catholic Diocese of Alexandria, the Church of the Immaculate Conception in downtown Natchitoches has been dedicated as a minor basilica. From 1853 until 1910, Natchitoches was home to the diocese, and the church was dedicated in 1892. Bishop Ronald Herzog explained that it would now be the second basilica in the state, along with the St. Louis Cathedral in New Orleans. The Alexandria Town Talk also noted that some 40 events have been planned for the yearlong anniversary celebration.
Green and Healthy Baton Rouge
A 2.7-mile trail system, a "downtown greenway," would tie Memorial Stadium to City Park in Baton Rouge and would promote a healthy lifestyle, according to Mike Futrell, city-parish administrative officer. As reported by the Advocate, the greenway would complement a Mississippi River levee bike path that's slated for extension. The project could cost from $2 million to $20 million, depending on public and private funding, said Davis Rhorer, the Downtown Development District executive director.
Wetlands Champ
The St. Charles Herald Guide noted that Milton Cambre was recently named the first recipient of the "Spirit of the Wetlands" award in St. Charles Parish. The award is sponsored by the Hurst Middle School Wetland Watchers Service-Learning Project and the St. Charles Parish Schools Satellite Center and will be named for Cambre and awarded annually. Cambre, 74, has been an advocate of conserving and restoring the LaBranche Wetlands for more than 40 years. "Some people my age ride bikes or walk to stay active," Cambre said, laughing. "I keep in shape by building nature trails."
Swamp Pop Rocks Again!
Jay Randal's song "Stop and Think It Over" was written on the back of a blank check in 1964 when he was working as a rug layer by day and playing music at night –– and he never bothered to register as the songwriter. Fellow musician Floyd Soileau finally convinced Randal to make a claim and helped get him royalty payments and a certificate from Broadcast Music Inc. for having a No. 1 hit. The Ville Platte Gazette reported that Randal got his award at a fundraiser for Ville Platte's planned Swamp Pop Museum.
Fighting Lou Gehrig's Disease
Covington-based TCA Cellular Therapy LLC says it has won U.S. Food and Drug Administration approval to conduct Phase I clinical trials of its adult stem cell-based treatment of Amyotrophic Lateral Sclerosis, also known as ALS or Lou Gehrig's disease, according to the Advocate. This is the second FDA-approved protocol for the treatment of ALS using stem cells in the country and the first using adult stem cells from the same patient, the company said.
Trashed For Cash
Mary Beasley's 1989 Ford Corsica had tags on it and liability insurance coverage when she parked it in her mother's yard. When it went missing, she reported it stolen, according to the Minden Press-Herald. She was shocked when police told her the car had been crushed for scrap metal after being towed from the yard by Troy's Auto Salvage.
Salvage companies are not required to collect the title of a vehicle more than 10 years old, and Troy's had paid Marcus Elkins of Minden $128.50 for the vehicle, believing he owned it. Police later arrested Elkins, who had no ties to the vehicle or its owner, and charged him with felony theft. "I could have sold it for a clunker and gotten $4,500 if I wanted to sell it," said Beasley, who will get only $128.50 if restitution is made.