Barometer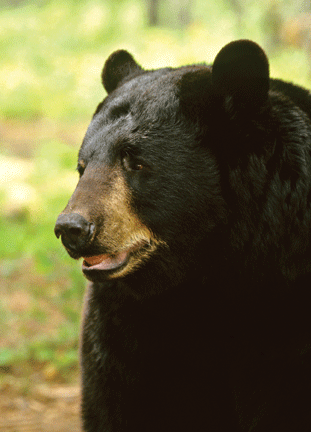 HOT – Bears Watching
The Louisiana black bear is making a comeback, thanks in large part to repopulation efforts and protection under the U.S. Endangered Species Act. However, Louisiana Department of Wildlife and Fisheries Secretary Robert Barham said his main priority for his second term is to get the bear delisted, according to the Ouachita Citizen. Only about 100 bears remained in Louisiana when the U.S. Fish and Wildlife Service listed the sub-species of the American black bear as "threatened" in 1992. But estimates now indicate a population of as many as 1,000 in the state, with more living in Arkansas, Mississippi and Texas.
HOT – Stringing Along
Executive Director Tiffany Phelps and her husband, Michael, started New Roads' Centre for the Arts to help underprivileged children, underwritten by donations and the Arts Council of Greater Baton Rouge. In 2011, their fundraising project, the Red String Experiment, came from a Chinese proverb about the string that connects us. Red string bracelets were sent to donors who were encouraged to post photos of themselves and their locations to the group's Facebook page. Nearly $50,000 was raised, and the red strings spanned the globe, according to the Pointe Coupee Banner.
HOT – Tiny Frog Found
An LSU scientist has discovered the world's tiniest known vertebrate – a frog that takes up about one-fourth of the surface of a dime. Chris Austin, curator of LSU's Museum of Natural Science and an associate professor of biological sciences, led a team that found the frog that is less than one-third-of-an-inch in size during a research trip in eastern New Guinea. The findings were published in the Public Library of Science One journal and reported in the Baton Rouge Advocate. Austin has discovered numerous species, including other frogs, lizards and parasites.
Driver's Ed Takes on Trash
According to Louisiana Office of Motor Vehicles Commissioner Nick Gautreaux, Louisiana legislators have recently passed and the Office of Motor Vehicles is implementing a change in driver's education requirements for 2012, reported the Kaplan Herald.
Student-drivers will now have to watch a video on littering and answer two questions on the topic on the written test. A 2010 Keep Louisiana Beautiful survey found that litter pickup is costing parishes and local governments $40 million a year, Keep Louisiana Beautiful Executive Director Leigh Harris said.
HOT – Minden Man "Caged"
Caged, a docu-series about mixed martial arts in northwestern Louisiana that was shot largely in Minden, has premiered on cable channel MTV, according to the Minden Press-Herald. The show is the first major television series set almost entirely in Minden, and many of the subjects are locals, including Daniel Payne, who is known as Golden Boy on the show.
NOT – The Long Talons of the Law
A West Monroe man has been sentenced for violating the Bald and Golden Eagle Protection Act in the Federal Western District Court of Louisiana in Monroe. U.S. Magistrate Judge Karen Hayes ordered Jeffrey M. Miles, 23, to pay a $2,525 fine and serve three years of supervised probation and revoked his hunting privileges for three years for shooting a mature bald eagle in 2011.
NOT – No, It's Not Goldilocks!
Eunice police received a call around 6:30 a.m. regarding an intruder inside a residence. The homeowner told police he had woken up that morning to find a naked stranger sleeping in an empty bedroom in the house. Officers placed the man, identified as Hilton J. Skinner Jr., under arrest. Skinner was charged with unauthorized entry of an inhabited dwelling and misrepresentation during booking, according to EuniceToday.com.
Quotable
"[S]ocial media are changing how people interact. …
[W]hatever an individual posts to Facebook can potentially be read by as many people as they have befriended on Facebook – and the average user has 130 friends. Now, that number is much higher as… [Facebook] allows users to see posts on which their friends have commented or simply liked."
"Power of the tongue," Megan Mosher, Hammond Daily Star