Barometer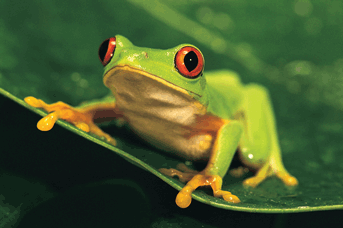 HOT-Unique Gifts From Tulane to LSU
When 30 volunteers hauled about five dozen, 400-pound cabinets from New Orleans to Baton Rouge over eight days, LSU became the beneficiary of the largest mammal and herpetology – amphibian and reptile – assortment in the region. Some 100,000-plus animal specimens dating back to the 1800s were given by the Tulane Museum of Natural History to the Department of Biological Sciences at LSU, according to the Baton Rouge Advocate. LSU benefited from Tulane wanting to focus on its vast collection of fishes. The true value of the Tulane collection, according to Mark Hafner, a mammal curator at the LSU Museum of Natural Science, is the glimpse into history the animal specimens give to researchers.
HOT-Party On, Parkway Partners!
Parkway Partners of New Orleans celebrates its 30th birthday this October and will honor 30 outstanding community members who have worked to further its mission. Parkway Partners is a public/private/non-profit partnership supporting the City's Department of Parks and Parkways. Accomplishments include 10,000 trees planted since Hurricane Katrina; 10 public school gardens; 33 community gardens; 600 neutral ground adoptions; Lee Circle Restoration; and work on Elysian Fields Avenue, Annunciation Square, Palmer Park and Washington Square.
HOT-Old Stuff Sells Fast in New Roads
The Pointe Coupee Banner reported that New Roads' first "From Me to You" citywide rummage sale, held in an old oil mill, attracted about 2,000 shoppers and treasure hunters who searched through the merchandise of 50 vendors, some of whom reported great sales tallies for the day. "These events are providing our local citizens and businesses the opportunity for fun, an opportunity for something to do, an opportunity to make some dollars that will stay in our city and parish," says Mayor Robert Myer.
HOT-Welsh Vets Park Opens
Veterans Memorial Park in Welsh officially opened on Independence Day, reported the Jennings Daily News. The park, at the corner of Adams and South streets, is dedicated to area veterans. Following opening ceremonies, guests gathered at the Welsh Museum for refreshments.
HOT-Bon Anniversaire, Festivals Acadiens!
Forty years of free outdoor music will be celebrated this October by Festivals Acadiens et Creole – or as it's known more colloquially, Fest Acadien. Girard Park in Lafayette is the site of the annual cultural equivalent of a fall harvest festival for musicians, chefs and craftspeople of the Acadian region. Cajun and zydeco music, Cajun and Creole food vendors, high-quality crafts, Cajun dancing and a full schedule of folk performances and cultural discussions are on the agenda. As Louisiana celebrates its 200th anniversary of statehood, this cultural extravaganza for French heritage has a special resonance.
NOT-Going Buggie
Insect nuisances are increasing across Central Louisiana, the Alexandria Town Talk reported. A mild winter and a wet season with standing water brought more mosquitoes – and four cases of the West Nile virus. Fleas and bed bugs are prompting pest control calls. And, both the fall webworm and the saddleback caterpillar are out in big numbers. The saddleback "is reputed by many experts to be the most dangerous caterpillar in North America," says Tim Schowalter, LSU AgCenter entomologist. Use the sticky side of fresh cellophane tape to remove its stingers.
---
QUOTABLE
"It is a really good feeling to think that there is someone who knows you better than you think they do and who feels you are deserving of an anonymous act of kindness."
"From My Front Porch" by Louise Bostics, Hammond Daily Star