Big Creek Trade Days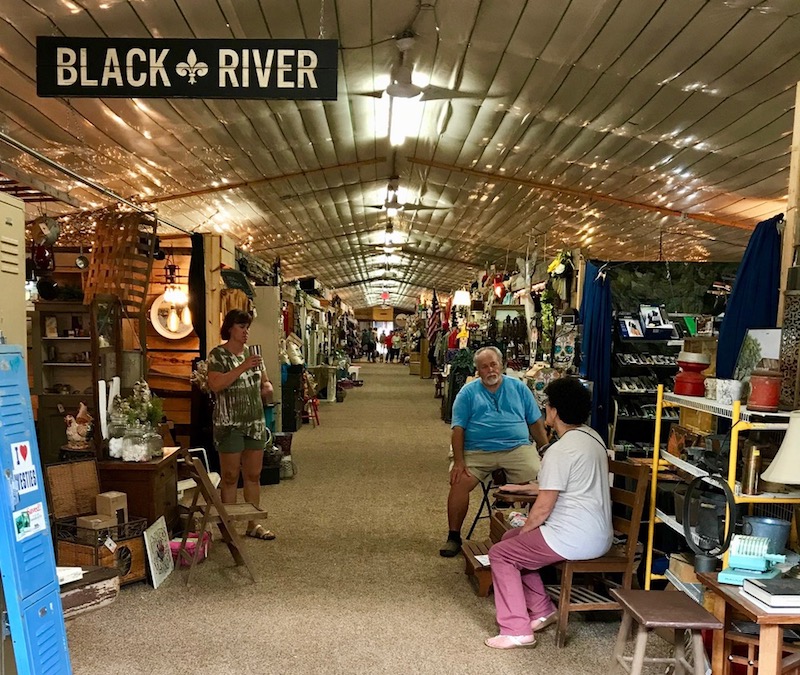 Big Creek Trade Days may be hard to find through the backroads outside Ruston, but even if you get lost and stop several times to check your GPS – like we did – the stress is worth the final reward.
In all honesty, the massive indoor and outdoor flea market is not that hard to find. The giant "barns" and massive grounds is only 20 minutes northwest of Ruston through a series of rural country roads.
This month, Big Creek Trade Days celebrates its third anniversary as a monthly treasure hunt extravaganza, offering everything imaginable, including special items for Father's Day. We're talking arts and crafts, vintage clothes, ironworks, handmade soaps, both old and handcrafted furniture, jewelry and outdoor items such as lawn art, patio furniture and grills, among so much more. We admired fine artwork and SEC football decorations, pearl earrings and birdhouses.
In addition, there's food, which is a good thing because you will want to spend hours perusing the items and the nearest town remains a good drive away.
Big Creek Trade Days occurs monthly and special events are held around holidays. Hours are 9 a.m. to 5 p.m. Friday and Saturday and 10 a.m. to 4 p.m. Sunday. Admission is $5 per vehicle for the entire weekend.
Upcoming dates are July 5-7, Aug. 9-11 and Sept. 6-8.
Back to that trek to get there. If you're coming from Interstate 20, head north on U.S. Hwy. 167, then left onto Hwy. 146. Travel 9 miles and turn right onto Hwy. 151, then California Plant Road. Or just look for the signs and keep the faith that they will appear.
For more information and to view a list of vendors, visit bigcreektradedays.com.