Biz Bits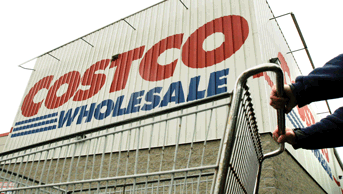 The national business press continues to sprinkle accolades on Louisiana that suggest the state is doing more than a few things right when it comes to business. An affiliate of the U.S. Chamber of Commerce recently placed the state among the top 10 in almost a dozen categories in a study that examined business policies, priorities and programs of the 50 states and Puerto Rico. Among other scores, Louisiana ranked No. 1 for export growth and No. 2 for per-capita income growth. The state captured the No. 2 spot for the favorable tax climate it provides for new firms.
Here's a look at some of the businesses that recently have decided to invest and hire in Louisiana.
JOBS BUILT ON STEEL
ALBANY – The paint is barely dry on a new $7 million steel manufacturing plant just west of Hammond, but owner Quality Iron Fabricators already plans an expansion. The Memphis-based company broke ground last spring on the 40,000-square-foot plant that will turn out structural steel products and create up to 100 jobs. Company managers say state incentives arranged through the Livingston Parish Economic Development Council helped convince them not only to build the first phase of the project but also to plan a doubling of capacity within the first two years. They said the Albany site is ideal given its proximity to interstates 12 and 55.
INDUSTRY EXPANDS ON LOCAL BASE
GARYVILLE – A longtime industrial resident of the area will bolster its local ties when Nalco Company completes a new dry polymer production facility at its Garyville plant, creating 22 new jobs and solidifying 235 existing positions. Nalco said recently it will spend $19 million on a new 300,000-square-foot plant that may be finished by the end of 2012. Last year the company completed a merger with Ecolab Inc., an $11 billion company with operations around the world.
MECO STAYS CLOSE TO ITS ROOTS
MANDEVILLE – A 70-year-old company that was founded in New Orleans soon will expand in the area with a new fabrication and office facility. MECO Inc., originally known as Mechanical Equipment Company Inc., builds water treatment equipment and currently employs 80 people in the Mandeville area. The company recently announced that it will spend $11 million on a new facility in the Alamosa Business Park, where it eventually will employ more than 120 people. The plant is expected to be complete by late 2013.
NOLA LANDS NO. 2 U.S. RETAILER
NEW ORLEANS – International retailer Costco Wholesale Corp. will break into the New Orleans market next year with a 148,000-square-foot warehouse that will employ 200 people at a site just off Carrollton Avenue. The company said in May that it will invest $40 million in the store while taking advantage of local incentives and infrastructure assistance. Costco, the second-largest U.S.-based retailer, is a membership-based chain that sells brand-name merchandise at substantially lower prices than those typically found at conventional wholesale or retail stores.
JOB GROWTH IN THE AIR
WAGGAMAN – Some 60 new jobs could be in the offing if Dyno Nobel International decides to build an $800 million ammonia production plant in Jefferson Parish. The Utah-based company announced in May it is spending $30 million to study the feasibility of opening the plant, which would occupy the site of a previously closed ammonia plant and would be integrated with an existing operation of Cornerstone Chemical Co., which now produces several other chemicals and employs some 440 workers at the site. If Dyno Nobel deems it feasible, the plant could begin producing ammonia in 2015.
INVESTMENT ALL WRAPPED UP
WEST MONROE – A Georgia packaging company that already employs almost 1,500 people in Louisiana is growing its payroll with the expansion of its West Monroe plant. Graphic Packaging International Inc. recently completed an $8.6 million addition that Gov. Bobby Jindal says will help retain 450 jobs at the beverage and consumer carton facility, and generate almost 50 additional positions. The company operates a paperboard mill and two other sites in West Monroe, and one site in Arcadia. The latest expansion will enable a quadrupling of production at the consumer carton plant, which makes packaging for Kraft Foods' Capri Sun beverages, among other products.
WORK FORCE A DRAW IN NORTH LOUISIANA
RUSTON – Mortgage Contracting Services soon will begin hiring for positions at its new 10,000-square-foot business process outsourcing center located along Interstate 20. The company is spending $400,000 on improvements at its local office, which eventually will employ about 90 people. The Florida-based company cited the availability of Louisiana Tech University graduates as a factor in making its commitment.