Biz Bits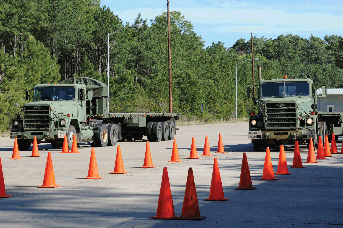 Economic development officials are delighted that Louisiana continues to climb on various lists that measure business strength. In its 2012 ranking of states with favorable business climates, Pollina Corporate Real Estate Inc. put Louisiana at No. 16, up 24 notches in just the past four years. Here's a look at some of the state's latest business wins.
Soft landings are their strength
SLIDELL – Textron Marine and Land Systems, an operating unit of Textron System, announced that the U.S. Navy awarded it a $212 million contract to design and build a ship-to-shore connector to replace the landing craft, air cushion, or LCAC, fleet that enables the Navy and Marine Corps to land at 80 percent of the world's coastal beaches. The company will create the initial test and training craft scheduled for completion by February 2017.
Textron's contract with the Navy includes options for up to eight production crafts to be sent off by 2020, at a potential contract value of $570 million.
Jobs built on IT
BATON ROUGE – Local employment will grow by some 300 as Ameritas Technologies builds toward full strength in downtown Baton Rouge. Ameritas says it will partner with state government and area colleges and technical schools to recruit and train a new generation of skilled IT workers to support innovation and technology leadership in Louisiana.
The company, which is also looking at establishing software development technology centers in Maine and Massachusetts, decided to locate first in Baton Rouge, drawn by state incentive programs. Its strategy includes creating local software development centers in affordable metropolitan areas.
Buoyed by oil
LAFAYETTE – Oil services giant Halliburton continues to show its strength in South Louisiana with the dedication of the new Lafayette Completion Tools Manufacturing Facility. Halliburton invested nearly $65 million in the 200,000-square-foot plant, which produces complex machined components for oil field service operations. The company expects to create 160 new jobs at the site by the end of the year in addition to the 135 positions already there.
The state offered Halliburton an incentive package that includes $2 million in performance-based financial assistance from Louisiana Economic Development's Rapid Response Fund, training assistance and access to tax exemption programs. Halliburton also employs workers in Berwick, Broussard, Cameron, Covington, Dulac, Fourchon, Houma, Larose, Morgan City and New Iberia.
Rehab for combat vehicles
CAMP MINDEN – A planned maintenance facility for military vehicles at a North Louisiana National Guard training site is forecast to create 350 new jobs during the next several years. Tiburon Associates Inc. announced the plans for the facility at Camp Minden, where it will overhaul vehicles that have seen action in combat.
"We feel we have all the pieces to make the Camp Minden facility a full-service maintenance provider to the Department of Defense," Jack Blalock, Tiburon's senior business development manager, said.
The state offered Tiburon a $500,000 loan that's forgivable if the company meets payroll commitments. Gov. Bobby Jindal said Tiburon chose Camp Minden over sites in Texas and Arkansas.
Chilly business grows
NEW ORLEANS – New Orleans Cold Storage LLC President and CEO Mark Blanchard dedicated a new 142,000-square-foot cold-storage facility at the Port of New Orleans recently. The $40 million project is likely to generate 125 new jobs with an average salary of $50,000 plus benefits.
Established in 1886, New Orleans Cold Storage is the oldest cold-storage company in North America and one of the largest suppliers of beef, poultry and pork exports in the nation. Among other products, NOCS handles nearly half of the poultry exported from Louisiana farmers to destinations such as Russia, Eastern Europe and Africa. The port estimates an annual economic impact of $126 million related to the cold-storage facility operations.
Giving back to the military
FORT POLK – Acknowledging the estimated $1.6 billion annual impact of the Army base on Louisiana's economy, state officials are planning the development of a new $20 million school for more than 800 children of military families in Vernon Parish. Brig. Gen. K.K. Chinn announced recently that $16 million in federal funds will help build a new elementary school along Highway 467.
Fort Polk is the second-largest employer in Louisiana with more than 16,000 military personnel and civilian employees.