Biz Bits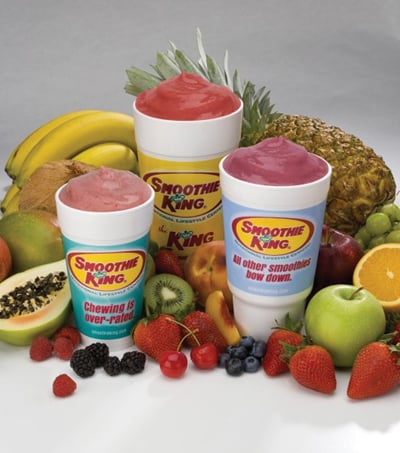 Big manufacturing
companies continue to see a lot to like in Louisiana, and many are finding excellent sites where they can build new plants or expand on existing ones. Here's a look at some of the projects now under way.
Plant fuels southwest Louisiana economy
WESTLAKE – One of the biggest manufacturing plants ever built in the state could create some 1,200 direct jobs and generate thousands more around southwestern Louisiana. South Africa-based Sasol Ltd. is building the facility, which will produce high-quality transportation fuels, including nontoxic diesel. The company says it will invest upward of $16 billion in the fuel and ethane cracker complex, which eventually could produce 96,000 barrels of fuel per day. Sasol North America Inc. currently employs about 550 people at its Westlake Chemical Complex.
The state is supporting the new fuel complex with a $115 million grant for land and other costs, an industrial tax exemption, a payroll tax rebate of up to 15 percent for each new job and training support. Louisiana also will invest $20 million for a new training facility at SOWELA Technical Community College in Lake Charles to offer programs for future Sasol workers. Eventually the center will serve the broader training needs of manufacturers around the region.
"This project will be the largest single manufacturing investment in the history of Louisiana," Gov. Bobby Jindal said in announcing the project.

Used auto plant to produce ultra-new cars
SHREVEPORT – A young auto company aims to make lemonade from the lemons General Motors left behind when it shut down a plant here. Elio Motors Inc. will invest $100 million to reopen the former GM plant, where it will assemble advanced, energy-efficient vehicles, creating some 1,500 local jobs. The new three-wheeled Elio vehicle is expected to achieve fuel efficiency of 80 miles per gallon. The company is purchasing the manufacturing plant from a trust formed by a U.S. Bankruptcy Court to redevelop former GM locations. Elio will begin renovations soon in order to start commercial vehicle production in mid-2014.
Smoothie King's
New Energy
METAIRIE – A home-grown business will remain in the New Orleans area thanks to an agreement completed with the owner of Smoothie King Franchises Inc. South Korean businessman Wan Kim, who acquired the company last summer from founders Steve and Cindy Kuhnau, announced he would move the corporate headquarters of the fruit beverage business from Covington to Metairie and add dozens of jobs as he expands the company. He plans to add more than 1,000 franchise units during the next five years, including locations in Southeast Asia and China, nearly doubling the size of the company.
Timberland draws
pellet producer
BASTROP – Morehouse Parish residents, who saw the downside of economic change when a major paper mill closed several years ago, got a lift when Drax Biomass International Inc. announced it would invest $120 million in a local plant that will produce wood pellets. The England-based electric power company produces wood pellets in the United States for use in generating renewable power in the United Kingdom. The company plans to use the ample timberland in North Louisiana for production at the Bastrop plant, which will employ about 50 workers. Another dozen jobs could result from a shipping facility the company will operate in Port Allen
Profits from castoffs
OPELOUSAS – A former bottling plant will find new life with a $10 million investment by AgraTech International Inc. The biotech venture plans to convert seafood shell waste into commercial products ranging from windshield coatings to sunscreen lotions and nasal sprays. The renovated plant will employ about 50 people, the company says. In addition to a 38,000-square-foot facility in Opelousas, AgraTech will participate in a research partnership with the University of Louisiana–Lafayette.
New plant offers a lift
GRAY – About 20 people landed jobs recently when Standard Crane & Hoist opened a new $1.1 million manufacturing facility here. The plant is designed to manufacture overhead bridge cranes, putting Standard Crane among only a few companies in the country with that capability. Founded in South Louisiana more than 100 years ago, the company employs about 50 people at seven U.S. plants.