Biz Bits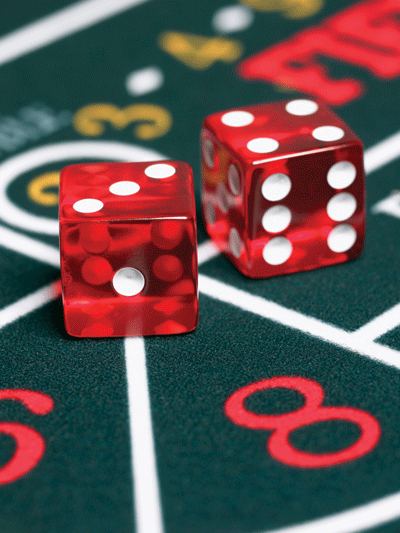 The pounding boom of pile drivers has begun to echo here and there around Louisiana. It's annoying to some, perhaps, but the noise could suggest that an uptick in economic activity is at hand. From Bossier City to Lake Charles to Baton Rouge and New Orleans, projects are under way to accommodate new or expanding business. Here are some highlights.
Cranes dot Capital City
BATON ROUGE –– With the recession biting into travel budgets, few new hotels have appeared around the country in recent years. Baton Rouge developers bucked the trend, recently wrapping up construction of Hotel Indigo, a 93-room boutique hotel in the downtown area. A project of businessman John Schneider, the $25 million inn across from the Hilton Capitol Center is considered a "select service" hotel along the line of a Courtyard by Marriott. Hotel Indigo is a brand of the Intercontinental Hotel Group.
Meanwhile, work soon will begin on another local hotel. Two newly installed cranes mark the site where Pinnacle Entertainment is building a $360 million casino complex that will include a 200-room inn. Pinnacle's fourth Louisiana casino property will feature 30,000 square feet of gaming, an event center and outdoor festival grounds.
It is slated to open late this year, joining the Belle of Baton Rouge Casino and Hollywood Casino along the riverfront.
Gambling on growth in the southwest
KINDER –– Gaming also is driving a substantial new development in the Lake Charles area, where the Coushatta Tribe of Louisiana is expanding its Coushatta Casino Resort. Construction is beginning on a $60 million, 400-room hotel that will give the Kinder resort a total of nearly 1,000 overnight rooms. The resort's last expansion in 2002 added 200 rooms to the campus. The latest seven-story hotel addition is slated to open next year.
Paying less at the pumps in North Louisiana
BOSSIER CITY –– A new alternative fuel facility soon will address rising demand here, with the city taking bids for construction of a station on Barksdale Boulevard. Expected to cost about $2 million, the station will become the second in the area to provide fuels such as compressed natural gas and ethanol for resident and government vehicles. Along with city and parish agencies, area employers such as AT&T, Chesapeake Gas & Energy and Barksdale Air Force Base are converting many of their vehicles to run on alternative fuels. City officials say that previously converted vehicles now in use have already delivered substantial savings on fuel costs.
Chic housing for small businesses
MINDEN –– Elsewhere in northwestern Louisiana, a Webster Parish businessman is bringing a new office concept to the area. Real estate developer Terry Gardner plans to build an upscale condo-style office building in an area near Pine Hills Country Club. Designed to appeal to small companies, the center will contain eight 1,200-square-foot offices in two buildings. Each office will have its own amenities, but all tenants will be able to share the services of a single receptionist and will have access to a shared kitchen, mailroom and conference room. Gardner has dubbed the complex the Autumn Blaze Business Centre.
Big buildings get new lease on life
NEW ORLEANS –– The new owners of a downtown office tower, previously occupied by Chevron Corp., have announced a new tenant. The Receivables Exchange LLC will move its headquarters into the space and put its name on the building. The company will occupy the top two floors of the 21-story tower. The fast-growing business specializes in creating a public market in which companies can sell their receivables to institutional investors and quickly turn invoices into working capital.
The future of another local office tower came into clearer focus when Mayor Mitch Landrieu signed a deal to buy out the World Trade Center's lease on the building that has long worn its name. The site at the foot of Canal and Poydras streets is considered some of the city's most valuable real estate. Repeated efforts to redevelop the aging property during the past decade have failed. The lease buyout will allow the city to revamp the building or tear it down and market the site. The city will borrow $2.2 million to buy the lease and will repay the loan with proceeds from the building's 1,100-space parking garage.