Biz Bits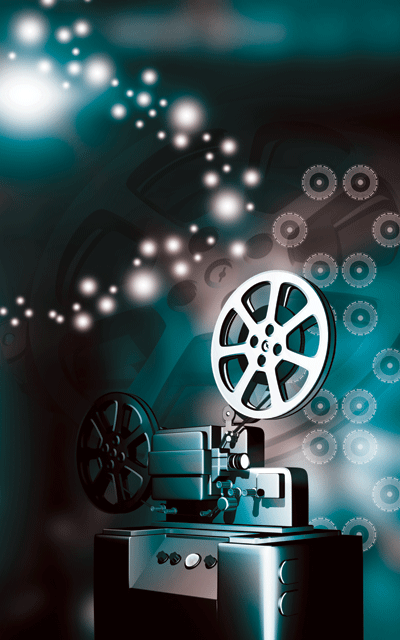 Louisiana continues to win praise in high places for its support of business development. Recently, the Kauffman Foundation ranked the state at No. 4 in the nation for its rate of business startups in 2010. In addition, Louisiana achieved its highest ranking ever – No. 3 – in Site Selection magazine's assessment of states' economic development efforts, based on the number of "significant business development projects" during the year. Here are a few highlights of business activity in various sections of the state.
Company has special effect on film biz
NEW ORLEANS – Expanding companies around the country have new reasons to consider locating in the Crescent City. Site Selection magazine has ranked the Greater New Orleans region among the Top 10 metropolitan areas for corporate facility location. The assessment is based on the number of new and expanded corporate facilities in the area.
Among the dozens of corporations opening offices in the city, one of the latest is Factory VFX. The Santa Rosa, Calif.-based visual-effects firm announced it will locate in the Nelson Building Complex on Prytania Street.
Louisiana's tax incentives for film production helped attract the company, which expects to hire as many as 50 local employees as it ramps up. The arrival of Factory VFX, which has credits on more than 60 feature films, opens the possibility that New Orleans will do more of the special effects film work that up to now has largely gone to West Coast firms.
Equipment company plans new HQ
BATON ROUGE – Heavy equipment company H&E Equipment Services plans to build a new headquarters complex on 16 acres of land at Airline Highway and Pecue Lane. Currently headquartered on Mead Road near Interstate 12, the company wants to build a 91,000-square-foot complex that would include a two-story office building, a repair shop and showroom. H&E Equipment Services sells and rents industrial equipment ranging from small items to giant cranes costing as much as $30 million each. The 50-year-old company, which is one of the leading heavy equipment providers in the South, had $574 million in revenue last year.
Projects offer economic jolt in River Parishes
CONVENT – An early March groundbreaking marked the beginning of the $750 million steel and iron plant to be built by Nucor Corp. in St. James Parish. Nucor chief executive Dan DiMicco says that despite ongoing uncertainties in the economy, the Charlotte, N.C.-based company still plans to complete all five scheduled phases of its Louisiana project, eventually totaling $3.4 billion in investments and 1,250 jobs. He said engineering and construction of the first phase will be under way shortly.
NORCO – The U.S. Department of Energy announced a $241 million loan guarantee that will enable construction of a renewable diesel plant at Valero Energy Corp.'s St. Charles refinery. A joint venture of Valero and Darling International Inc., the new plant will use animal fat and used cooking oil to produce diesel fuel. Darling will render the fat and ship it to the refinery in tank cars, where it will be turned into diesel fuel by the new refining unit. The project, scheduled to begin construction this year, could create up to 700 jobs.
Cajun Country bank flexes its muscle
LAFAYETTE – Iberiabank Corp. continued its growth quest in March with the announcement that it will acquire Lake Charles-based Cameron State Bank in a stock transaction valued at $133 million. The news came on the heels of word that Iberiabank would buy Omni Bank of Metairie in a $40 million deal. The acquisitions will make Iberiabank the largest Louisiana-headquartered bank in the state, assuming that the purchase of Whitney National Bank by Mississippi-based Hancock Bank proceeds to completion.
Energy keeps north Louisiana buzzing
SHREVEPORT – In a sign of the ongoing impact of the Haynesville Shale natural gas deposit on the local economy, Shell Exploration and Production Co. has begun construction of a new North Louisiana office complex.
Shell is building a new administrative building and operation control center on a 40-acre tract on Highway 509 northeast of Mansfield. The complex will include a warehouse, conference center and fitness center. Shell has said about 70 employees will work in the complex. The company has a working interest in more than 340,000 acres in the Haynesville Shale area and could drill 70 new wells this year.