Biz Bits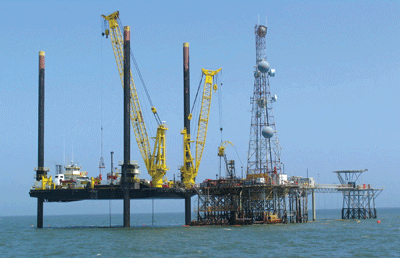 Booming energy prices and improving tourism numbers helped propel Louisiana into the Top 10 fastest-growing state economies, according to U.S. Department of Commerce data. The figures released in June showed Louisiana's gross domestic product grew by more than 48 percent from 2000 to 2010.
Here's a look at some of the business growth making news around the state during the past few months.
Glassware business looking spotless
SHREVEPORT – Renovations planned at the Libbey Glass manufacturing plant here will help ensure that the company and its more than 800 local jobs remain in place. The big glassware maker announced it will spend $9 million to renovate a glassmaking furnace and add new equipment at the 525,000-square-foot plant. Plant manager Frank Russell says the work will begin later this year and will wrap up by the end of 2012. Ohio-based Libbey Glass has operated in the local area for decades. Along with direct jobs at the plant, state officials estimate the operation generates some 1,500 spinoff jobs in the region.
Video games + digital technology = serious business
BATON ROUGE – The Louisiana Technology Park landed a new tenant recently when digital game technology company BitRaider decided to relocate to the park from Jacksonville, Fla. BitRaider describes its technology as Netflix-style streaming for video games. The company's patented technology allows customers to begin playing online video games quickly with multiple players while other parts of the game download in the background. The company expects to employ 22 people at an average salary of $51,000 after investing about $450,000 to equip its new space.
Meanwhile, technology anchor Electronic Arts Inc. also will expand employment in Louisiana. EA next year will relocate its North American Test Center from its site on LSU's South Campus to the new Digital Media Facility on the main campus. Once that occurs, EA plans to quickly grow its current 400 positions by 50 percent. Including on-site contractors, the company will employ more than 600 people in Baton Rouge.
Boat company lifts employment
PONCHATOULA – The expansion of a lift-boat manufacturer through a $3.3 million investment will add up to 40 jobs to the local operation of Elevating Boats LLC, or EBI. The company, which makes pedestal cranes, gearboxes and other marine equipment, is enlarging its manufacturing plant here by about 6,400 square feet and expects to fill the new jobs early next year. The expansion will enable production of a new gear system for lift boats and barges that provides quicker deployment and is more durable than systems now available to marine and oil field industries in Louisiana and elsewhere.
EBI also has facilities in Braithwaite and Houma.
Cajun Country gets more jobs
NEW IBERIA – For more than 30 years CARBO Ceramics Inc. has served the oil and gas industry from its plant in Airport Industrial Park, and the company recently announced an expansion that will ensure local jobs for decades to come. CARBO says it will spend $17 million to expand the plant where it produces resin-coated particles used in the recovery of oil and gas. The expansion will add a second production line to CARBO's operation and 40 jobs to the 75 that already exist.
Tapping into water power
PLAQUEMINE – Louisiana took a step toward becoming an alternative power generation trendsetter recently when Free Flow Power Corp. operated its first full-scale hydrokinetic turbine generator on the Mississippi River near Plaquemine. The turbine was installed on a platform that allows the company to monitor stream velocity and electrical current and voltage in order to evaluate the turbine's performance. The Massachusetts-based renewable energy company has applied for preliminary permits to evaluate more than 100 sites on the river where it could implement hydrokinetic power generation by harnessing the force of the flowing water. The company began operating the test generator in mid-June with financial assistance from a $1.4 million U.S. Department of Energy grant.
From screen to stage, Joy is reborn
NEW ORLEANS – A downtown landmark will find new life thanks to the purchase of the Joy Theatre on Canal Street by a developer who plans to offer live entertainment there. Neal Hixon purchased the former movie house, which has been closed since 2003, for $1.5 million. Hixon, who was a lead developer in the transformation of the former Arabella Bus Barn into a popular Whole Foods Market, says the historic Joy will reopen as a live music and entertainment venue early next year following a $5 million renovation.