Biz Bits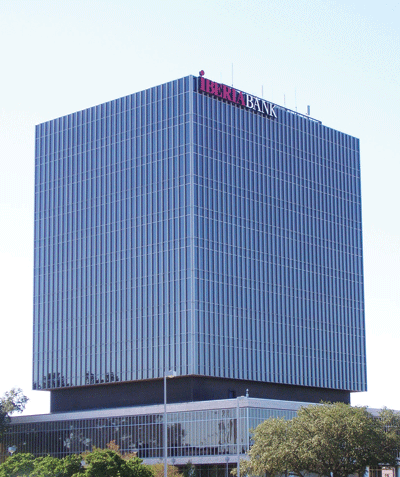 Some of Louisiana's core industries continue to show strength in the face of a less-than-robust economy, bringing new jobs and business prospects around the state. Here's a sampling of recent activity.
Oil fields forever?
HOUMA – A stalwart of the offshore oil service industry is showing it has not lost any of its punch. The 25-year-old Gulf Island Fabrication LLC, founded by industry innovator Alden "Doc" Laborde, will add 200 jobs in the Houma area, where it builds offshore rigs and drilling platforms. CEO Kerry Chauvin says the planned hires stem from new contracts the company has landed recently, including a $30 million dry dock at the LaShip yard at the Port of Terrebonne.
Chauvin says the company also continues its work on existing contracts that include building several towboats and a 335-foot lift boat said to be the largest of its kind to operate in the Gulf of Mexico. The company, headquartered along the Houma Navigation Canal, operates three fabrication yards covering some 600 acres and also operates plants in Aransas Pass, Texas.
North Louisiana bets on growth
BOSSIER CITY – Voters gave a thumbs-up in mid-November to a proposal that will expand the ranks of local casinos and bring the area more than 1,000 permanent jobs. A Lafayette-based gaming company plans to develop the Margaritaville Resort Casino, which will include a 400-room hotel, three restaurants and gambling facilities with 1,500 slot machines and 30 table games. The hotel also would have a 1,000-seat entertainment complex.
The Louisiana Gaming Control Board in August approved the $180 million project. In addition to the direct resort jobs, the project may employ as many as 1,000 construction workers on the way to a spring 2013 opening.
Inn business on the rise
MONROE – Hotel manager InterMountain Management recently completed an acquisition that puts the Monroe company in the ranks of top hotel managers in the world. The company purchased Pillar Hotels and Resorts of Irving, Texas, bringing InterMountain's portfolio to 308 hotels in 37 states. InterMountain owner Dewey Weaver says his company will remain headquartered on Tower Drive as it continues developing 16 hotels, including the new Marriott Towne Place Suites in Monroe. Weaver founded the company in 1982 with one hotel, the Super 8 in West Monroe. The Pillar acquisition brought 233 hotels under InterMountain's wing.
New use for timber fuels business
BATON ROUGE – Construction will begin soon on a plant at the Port of Greater Baton Rouge that's expected to employ as many as 100 people. Point Bio Energy will build a $95 million facility that will make wood pellets to be used in generating electricity in Europe. The plant, which was first proposed several years ago, will grind wood into sawdust and press it into small pellets that then will be shipped to a European utility. A Point Bio Energy executive has said the company has written agreements with local and regional wood suppliers to provide wood to the plant during the next decade. Construction of the plant is set to begin in the first quarter of 2012.
Financial firm on a tear
LAFAYETTE – Cajun Country's fast-growing IBERIABANK Corp. said recently that its aggressive acquisition program has doubled the company's total assets during the past two years. Under the leadership of CEO Daryl Byrd, the company purchased seven banks in that period, giving it more than 170 branches in Louisiana, Texas, Arkansas, Florida, Tennessee and Alabama. After purchasing Omni Bank of Metairie and Cameron Bancshares of Lake Charles during the past year, IBERIABANK became the largest bank headquartered in Louisiana, with nearly $12 billion in assets. In late October, the company announced it would begin buying back as much as 3 percent of its outstanding stock, on top of a share repurchase completed a few months earlier. The moves are predicted to boost earnings per share by as much as 9 cents. (See related story, pg. 46.)
Unmanned systems mans a new office
NEW ORLEANS – In collaboration with Greater New Orleans Inc., Jefferson Parish Economic Development Commission announced the opening of an office by Crescent Unmanned Systems LLC at the Churchill Technology & Business Park. The company, which manufactures unmanned systems for law enforcement and commercial use, opened an administrative office in the Avondale park's Business Innovation Center, becoming the fifth tenant in the center. Products made by Crescent Unmanned Systems are used in facility inspection, as well as civilian aerial photography and videography.
Other tenants in the Business Innovation Center, which opened last April, are Bright Light Legal, Global Commerce and Services, the Gulf Coast Marketplace and Riverland Solar.