Boys & Girls Clubs Hosted Grand Opening of Chevron Teen Center in Covington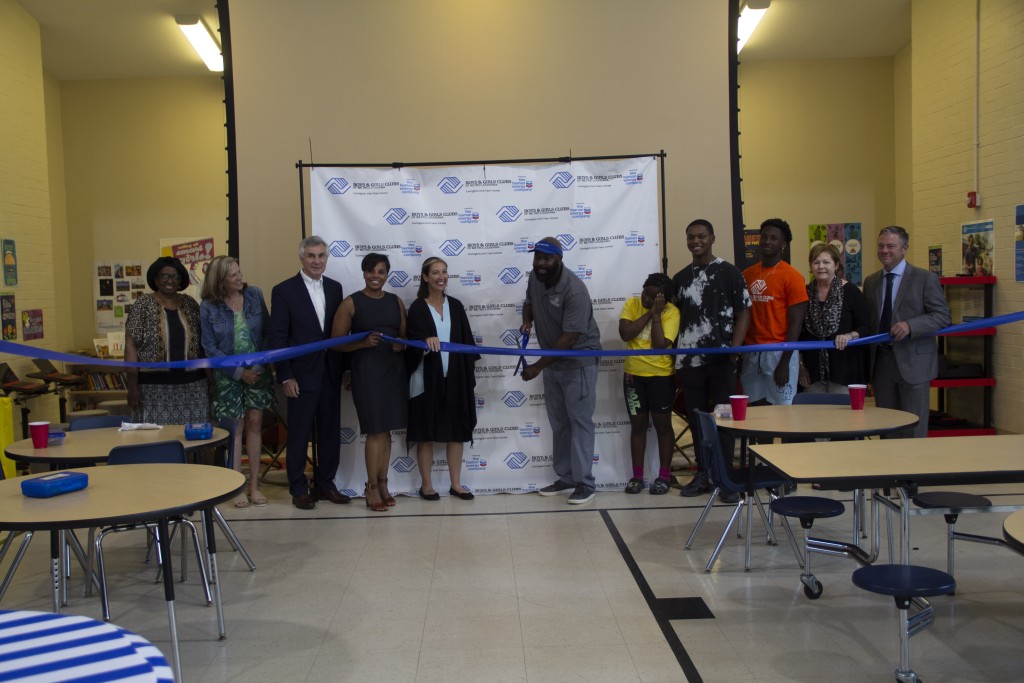 COVINGTON, La (press release) – Boys & Girls Clubs of Metro Louisiana hosted the grand opening of the Chevron Teen Center in Covington on Thursday, May 12. The new Teen Center – funded by a $50,000 Chevron donation and designed by the Club teens – offers a safe space for young adults to develop a love of learning and leadership in the Club and in the community.
The grand opening welcomed Councilman Peter Lewis, Sr., St. Tammany Parish Public Schools representatives, St. Tammany Parish Law Enforcement Representatives, the Boys & Girls Clubs of Metro Louisiana Board of Governors and members of the Covington Club Council to the Chevron Teen Center, located in the Boys & Girls Club in the Harrison Curriculum Center on W. 28th Avenue. Teens were surprised with a 50-inch TV and Xbox Series X, as well as several games at the event. Attendees were able to interact with teen members to hear more about their experiences at the Club.
"We are thrilled to celebrate this significant addition to our Club with Chevron," said Angel Nelson, President and CEO of Boys & Girls Clubs of Metro Louisiana. "The center helps us create a Club experience that assures success is within in reach of every young person who enters our doors, with all members on track to graduate from high school with a plan for the future."
"At Chevron, we believe in contributing to the communities where we live and work," said Leah Brown, Public Affairs Manager, Chevron Gulf of Mexico. "We're proud to support the Boys & Girls Club in Covington and throughout southeast Louisiana and their efforts to promote academic success, good character, citizenship, and health and wellness. We look forward to seeing the Teen Center's positive impact on young adults and the community."
Research indicates that teens thrive in spaces structured around responsibility, belonging and leadership modeling. This dedicated space will allow for positive interactions with peers. The Teen Center expansion is designed to help young people meet new friends and take advantage of informal mentorships with adults in their areas of interest. The Club's mission is to enable all young people, especially those who need us most, to reach their full potential as productive, caring, responsible citizens.
About the Boys & Girls Clubs of Metro Louisiana
Boys & Girls Clubs of Metro Louisiana is part of a nationwide movement whose mission is to enable all young people, especially those who need us most, to reach their full potential as productive, caring, responsible citizens. The Clubs provide vital youth development services for more than 2,000 youth ages 6-18. To learn more, visit bgcmetrolouisiana.org