Breaux Bridge Voted America's 76th Favorite Small Town to Visit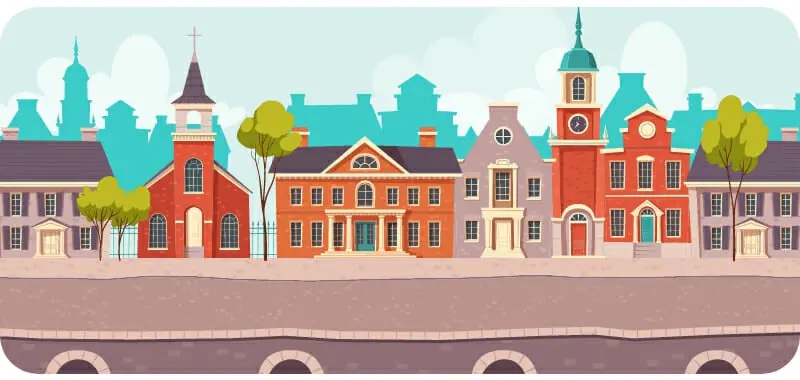 BREAUX BRIDGE, La (press release) –Vacationing in small towns has become increasingly popular in recent years – it can be a refreshing change of pace from traditional destinations, offering a more relaxed and authentic experience. Small towns often have a strong sense of community and a slower pace of life, allowing visitors to slow down and truly connect with the local culture.
But where are the small towns we would most like to visit in 2023? FamilyDestinationsGuide.com, which offers kid-friendly vacation ideas, surveyed 3,000 families to find the top 150 across the country they'd love to spend time in this year.
At number one is the tiny village of Holualoa, in Hawaii. No surprise there really, as Hawaii is so utterly beautiful, and this laid back 'burg, on the western coast of the Big Island, has charm by the bucket-load. It's located on the slopes of the Hualalai volcano, and derives its name from the traditional – if somewhat terrifying – local practice of sledding down the mountain on long, wooden sleds. If you enjoy a caffeine fix, you've come to the right place; Holualoa sits between the towns of Kailua-Kona and Keauhou, in the heart of Kona coffee country. 600 coffee farms surround it, and every November they hold the Kona Coffee Festival.
In at number two was Ely, in Nevada. This remote former mining mountain town, which sits at the base of the Great Basin National Park, was originally founded as a stagecoach station along the Pony Express and Central Overland route. You can still visit the nearby Ward Charcoal Ovens State Historic Park, where six, giant beehive-shaped ovens were used to process silver ore. Elsewhere, you can take a guided tour of the Lehman Caves, a massive cavern over 500 million years old in the Great Basin National Park, or do scenic hikes such as the Island Forest Trail or Bristlecone Pine Trail.
Not far behind at number three is beautiful Anna Maria Island on Florida's Gulf Coast. Seemingly preserved in time, it showcases how 'Old Florida' used to be, with its pastel-coloured clapboard houses and old-timey storefronts.
In 76th place came the town of Breaux Bridge, Louisiana. The town is known for its vibrant music and art scene, as well as its many festivals and events. Families can enjoy fishing, canoeing, and kayaking on the nearby Bayou Teche, or take a tour of the historic downtown area. 
Other Louisiana towns included in the top 150 were Jeanerette (109th) – visitors can explore the town's historic sites, such as the Jeanerette Museum and the Jeanerette Historic District, or take part in outdoor activities like fishing, boating, and bird watching. The town also offers a variety of restaurants, shops, and entertainment venues, making it a great place to relax and have fun. As well as Farmerville (141th), which offers a variety of attractions, such as the Farmerville Museum, the Farmerville Zoo, and the Farmerville State Park. 
Perhaps unsurprisingly, due to their stunning natural sceneries, both Hawaii and Alaska each had two towns (Holualoa; Old Koloa Town and Sitka; Ketchikan) in the top 10.