Brews are a Flowing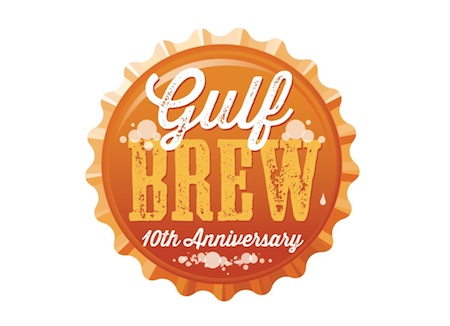 Something is brewing in Lafayette, Louisiana and it's not a hurricane.
It's the world's oldest alcoholic beverage, and you can have more than your fill of flavorful cold craft brews all under one roof. More than 3,000 beer lovers are expected to converge on Lafayette's historic Blackham Coliseum on July 22 to take part in the 10th Annual Gulf Brew.
This fun and festive one-day event includes tastings of 200 different types of brews, among them award-winning ales from the Gulf Coast and beyond. Craft beers with unique flavors like banana and citrus are just a few of dozens of one-of-a-kind brews served at Gulf Brew. Want to learn how to home brew or need more tips of the craft beer trade? A "Home Brew Demo" will be held outside the Coliseum. (Fun Fact: Beer drinking dates back to the 5000 BC.) To say the event has come a long way is an understatement. During its humble beginnings in 2007, Gulf Brew served about 15 different beers—and yes, they ran out of ale after the turnout was much larger than expected. Topping that off, last year there were 100 craft brews, and that number has doubled to help quench this year's thirsty craft brew enthusiasts. Today, Gulf Brew continues to hold its rank as "Acadiana's Largest Beer Festival."
Get ready to kick up your heels and head to the dance floor. No great event in South Louisiana is held without live music, and at Gulf Brew you can bet the bands will be giving it their all; three bands will perform during the four-hour event, which begins at 5 p.m. You can also purchase VIP tickets, which will allow beer connoisseurs to not only begin the tasting one hour before the doors open, but to also enjoy food, specialty beers and the VIP lounge during the event. (Tip: Designated drivers who are not drinking can purchase a ticket for only $15.00.)
Gulf Brew is the largest fund raisers for Acadiana Center for the Arts' (AcA). Funds from the event supports AcA's mission of 'Fostering Art & Culture in Acadiana.' In addition to providing (and supporting) visual, literary and musical arts, AcA also aids eight Acadiana parishes by promoting community development and providing educational performances and exhibits. ACA's Executive Director Gerd Wuestemann continues to refer to the event as "Christmas in July for beer lovers".
Want to go? Advanced tickets can be purchased for $35.00 or $45.00 at the door, and VIP tickets are $80.00. For more information visit dothebrew.org.