Business news from around the state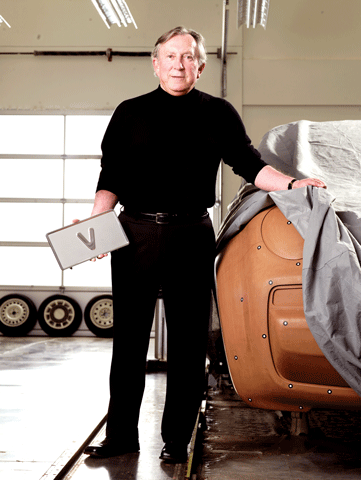 Some economists say it's time to stick a fork in the recession –– it's done! –– but others aren't so sure. The picture remains mixed in Louisiana, but in general, the economy has held up better here than elsewhere. Here are a few highlights.
NOLA gets "techier"
New Orleans — Building on a growing core of entrepreneurial activity, New Orleans has recently drawn three new-media firms into the fold. Economic developer Greater New Orleans Inc. worked to recruit the firms, and CEO Michael Hecht says the groups of creative and digital media companies already operating here were a big help.
The firms that recently have opened shop here are Los Angeles-based Graphite, a branding and design agency with clients that include Nike and Red Bull; Orphmedia, a Manhattan-based custom Web designer and online marketer that specializes in restaurant clients, including chef/restaurateurs Wolfgang Puck and Bobby Flay; and RallyPoint,
a crisis communications and work force specialist based
in Baton Rouge.
Manufacturers like Cap City
BATON ROUGE — Two Chinese LED lighting companies have chosen Baton Rouge as the location for a joint project. The companies plan a manufacturing and distribution center that could bring 100 to 300 new jobs to the area.
A few months ago, another Chinese firm, a producer of radiotherapy medical equipment, announced plans to open a plant in Baton Rouge that could generate 100 to 200 jobs.
Meanwhile, Capital City could also snag a big film production studio. The Louisiana Public Facilities Authority gave its preliminary OK for the sale of $265 million in bonds to fund a film studio project
by Red Stick Studio Development LLC. If it wins final approval in coming months, the $665 million project could get under way with help from the state's film industry tax credit program.
Just next door, Port Allen looks to become an expansion home for Chicago-based LKQ Corp. The company, a major provider of collision replacement parts and body shop supplies, has leased 30,000 square feet in a 450,000-square-foot center in Port Allen that was built by another Chicago company shortly after Hurricane Katrina.
Hotel boom in central Louisiana?
ALEXANDRIA — The city of Alexandria is holding out hope for a deal by out-of-state investors to acquire the shuttered Hotel Bentley and Alexander Fulton Hotel. Terms of the arrangement would also have the investors managing the city-owned Alexandria Riverfront Center. The parties missed a Jan. 1 deadline for completion of the agreement, but at press time negotiations were continuing. City fathers say the deal could inject some $50 million of investment into Alexandria's downtown.

In the north: gusher watch, Hummer bummer
SHREVEPORT — Prospects continue to bubble in this region in the form of continued strong interest by major oil producers in the Haynesville Shale natural gas field. Speculators are courting Bossier City residents, for instance, to buy property drilling rights and lock into the potential wealth that lies beneath their homes. Large pockets of natural gas are believed to lie underground in Bossier, Caddo, DeSoto, Webster, Bienville, Red
River, Natchitoches and Sabine parishes.
Meanwhile, the Shreveport General Motors plant took a hit from the Hummer. Plunging sales of the big
fuel-eating vehicles brought production of the Hummer to a halt. But GM insists the final word is not in. A sudden increase in sales or a deal to sell the brand to Chinese company Sichuan Tengzhong Heavy Industrial Machinery Ltd. could prompt a restart, GM says.
Then, too, there's the V-car. V-Vehicle Co. is awaiting test results of its fuel-efficient mystery model and also keeping fingers crossed for a big federal grant that would enable a production push as early as next year. The outcomes could be significant for the company's expanding plant in Ouachita Parish.