Calendar May / June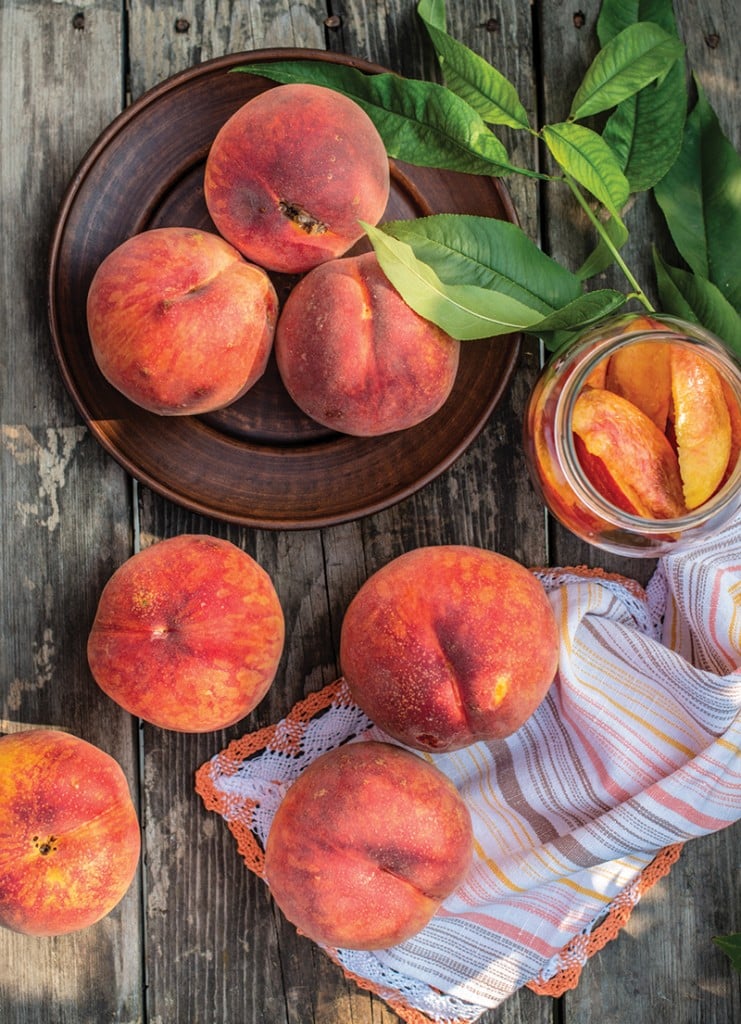 GREATER NOLA
May 3-6. New Orleans Jazz and Heritage Festival. New Orleans. nojazzfest.com
May 4. Whitney Zoo-To-Do. New Orleans. audubonnatureinstitute.org/ztd
May 12. Crawfish Mambo. New Orleans. crawfishmambo.com
May 18–20. Mid–City Bayou Boogaloo. New Orleans. thebayouboogaloo.com
May 23–27. New Orleans Wine & Food Experience. New Orleans. nowfe.com
May 25–27. Bayou Country Superfest. New Orleans. bayoucountrysuperfest.com
May 25–28. Greek Festival New Orleans. New Orleans. greekfestivalneworleans.com
JUNE 9-10. Creole Tomato Festival. New Orleans. frenchmarket.org
JUNE 21-23. FestiGals New Orleans. New Orleans. festigals.org
JUNE 2–3. New Orleans Oyster Festival. New Orleans. nolaoysterfest.org
JUNE 23–24. Louisiana Cajun–Zydeco Festival. New Orleans. jazzandheritage.org
JUNE 30. Slidell Heritage Festival. Slidell. slidellheritagefest.org
CENTRAL
May 4–5. Mayfest. Leesville. vernonparish.org/mayfest
JUNE 7–9. Louisiana Corn Festival. Bunkie. bunkiechamber.net/lacornfest
JUNE 29–30. Beauregard Watermelon Festival. DeRidder. beauregardwatermelonfestival.com
CAJUN
May 3–6. Thibodaux Firemen's Fair. Thibodaux. firemensfair.com
May 3–13. Contraband Days–Louisiana Pirate Festival. Lake Charles. louisianapiratefestival.com
May 4–6. Breaux Bridge Crawfish Festival. Breaux Bridge. bbcrawfest.com
May 5. Sunset Herb and Garden Festival. Sunset. sunsetherbfestival.com
May 17–19. Starks Mayhaw Festival. Starks. mayhawfest.com
May 24-June 3. Cajun Heartland State Fair. Lafayette. cajundome.com/chsf.aspx
May 24-June 3. Cajun Heartland State Fair. Lafayette. cajundome.com/chsf.aspx
JUNE 1–3. Bon Mangé Festival. Gheens. gheensbonmange.weebly.com
JUNE 22–24. Louisiana Catfish Festival. Des Allemands. louisianacatfishfestival.com
JUNE 30–July 4. Erath Fourth of July Celebration. Erath. erath4.com
PLANTATION
May 5. Red Wig Walk. Baton Rouge. brbacmetrohealth.wixsite.com/redwigwalk18
May 12. Hot Art, Cool Nights. Baton Rouge.
May 19-20. Soul Food Festival. Baton Rouge. hitcitydigital.wixsite.com/brsoulfoodfest
May 25-27. Jambalaya Festival. Gonzales. facebook.com/gonzalesjambalayafestival
JUNE 9-10. Louisiana Sports Fest. Baton Rouge.
NORTH
May 5. Gusher Days Festival. Oil City. gusherdaysfestival.com
May 6. Derby Day. Shreveport. derbydayshreveport.com
May 7-12. Poke Salad Festival. Blanchard. pokesaladfestival.net
May 19. Beast Fest. Shreveport. centenary.edu/alumni/news-events/beast-feast
May 24–27. Mudbug Madness. Shreveport. mudbugmadness.com
JUNE 15-17. Let The Good Times Roll Festival. Shreveport. rhoomega.com
JUNE 16. Sunflower Trail Festival. Gilliam. facebook.com/RedRiver-CrossroadsHistoricalAssociation
JUNE 22–23. Louisiana Peach Festival. Ruston. louisianapeachfestival.org
---
Louisiana Peach Festival

RUSTON
Every June, the Ruston-Lincoln Chamber of Commerce holds its annual two-day all things peach festival. From a peach pageant and peach hunt to a peach parade and cobbler eating contest, this festival is fun for the whole family. In addition to the peach-related events, guests can participate in or watch sporting events like the 5K run, walk, tennis tournament, rodeo and bass tournament.