Calendar: September/October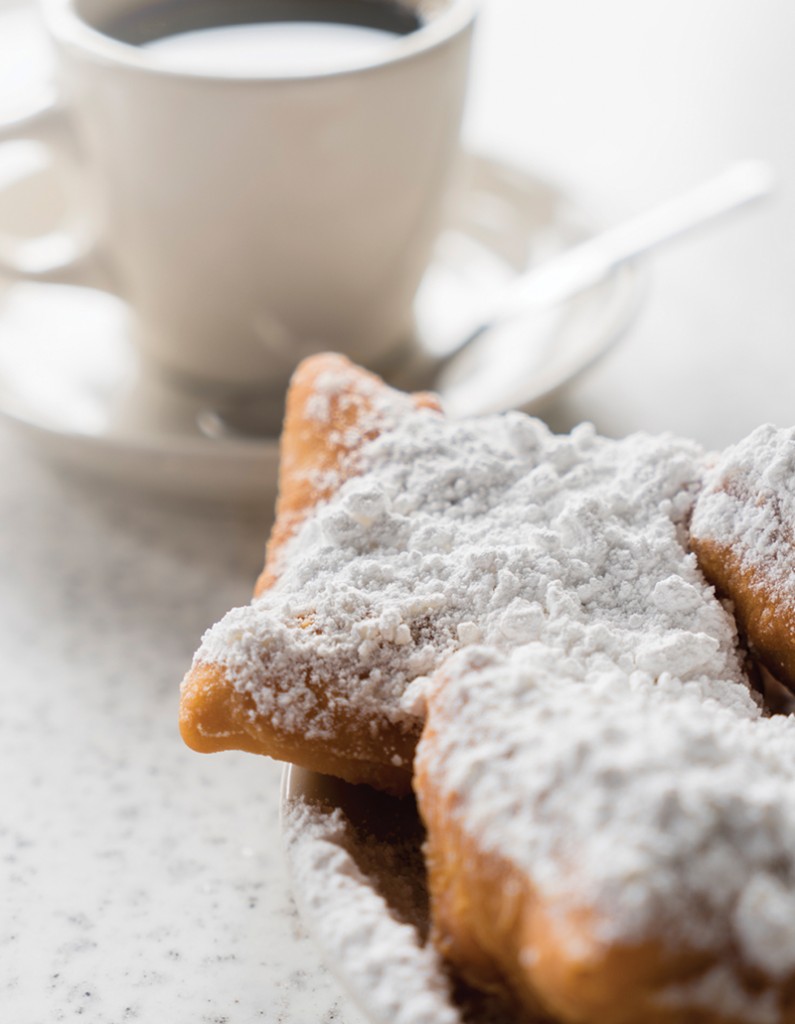 Greater NOLA
Aug. 30-Sept. 3.
Southern Decadence. New Orleans.
southerndecadence.net
Sept. 10-16.
Restaurant Week. New Orleans.
coolinaryneworleans.com/restaurant-week
Sept. 20-23.
Burlesque Fest. New Orleans.
neworleansburlesquefest.com
Sept. 22.
NOLA On Tap. New Orleans.
nolaontap.org
Sept. 22-23.
Fried Chicken Festival. New Orleans.
friedchickenfestival.com
Sept. 28-29.
Bogalusa Blues & Heritage Festival. Bogalusa.
bogalusablues.com
Sept. 28-30.
Alligator Festival. Luling.
alligatorfestival.org
Sept. 28-30.
Gretna Heritage Festival. Gretna.
gretnafest.com
Sept. 28-30.
Hurricane Festival. Cut Off.
lacajunbayou.com
Oct. 5-7.
Treme Fest. New Orleans.
faubourgtreme.wixsite.com/tremefest
Oct. 6.
Beignet Fest. New Orleans.
beignetfest.com
---
Beignet Festival
October 6 | New Orleans
Held at City Park's Festival Grounds, Beignet Fest is a local festival surrounding the city's favorite sweet treat and the Tres Doux Foundation's want to provide the Big Easy with more programs serving children with developmental issues. Guests can expect to see performances by Eric Lindell and the Imagination Movers while snacking on bites from the Ruby Slipper, Legacy Kitchen and New Orleans Coffee & Beignet Co. to name a few.
---
Oct. 5-6, 12-13, 19-20.
Oktoberfest. Kenner.
oktoberfestnola.com
Oct. 12-14.
Crescent City Blues & BBQ Festival. New Orleans.
jazzandheritage.org/blues-fest
Oct. 12-14.
Bridge City Gumbo Festival. Bridge City.
bridgecitygumbofestival.org
Oct. 12-14.
WWII Air, Sea & Land Festival. New Orleans.
airsealandfest.com
Oct. 13.
Carnaval Latino. New Orleans.
carnavalatinola.com
Oct. 13-14.
Madisonville Wooden Boat Festival. Madisonville.
woodenboatfest.org
Oct. 19-21.
Andouille Festival. LaPlace.
andouillefestival.com
Oct. 20.
Krewe of Boo. New Orleans.
kreweofboo.com
Oct. 20.
Mac n' Cheese Fest. New Orleans.
nolamacncheesefest.com
Oct. 20-21.
Country Smooth Fest. New Orleans.
countrysmoothfest.com
Oct. 26-28.
Voodoo Music + Arts Experience. New Orleans.
voodoofestival.com
---
Cajun Country
Aug. 30-Sept. 3.
Louisiana Shrimp & Petroleum Festival. Morgan City.
shrimpandpetroleum.org
Sept. 7-8.
Lydia Cajun Food Fest. Lydia.
lydiacancerassociation.org/food-fest
Sept. 13-15.
Kiwanis Pepper Festival. St. Martinville.
Sept. 20-23.
Gueydan Duck Festival. Gueydan.
duckfestival.org
Sept. 26-30.
Louisiana Sugar Cane Festival. New Iberia.
hisugar.org/wordpress
Oct. 11-14.
Festivals Acadiens et Créoles. Lafayette.
festivalsacadiens.com
Oct. 18-21.
International Rice Festival. Crowley.
ricefestival.com
Oct. 20-21.
Poche Plantation Arts and Crafts Show. Convent.
pocheplantationartsandcrafts.com
Oct. 20-21.
Rougarou Festival. Houma.
rougaroufest.org
---
Plantation Country
Sept. 15.
Feliciana Hummingbird Celebration. St. Francisville.
stfrancisvillefestivals.com
Oct. 3.
Tangipahoa Parish Fair. Amite.
facebook.com/TangiFair
Oct. 19-21.
Harvest Festival on False River. New Roads.
harvestfestivalnewroads.com
Oct. 25-Nov. 4.
Greater Baton Rouge State Fair. Baton Rouge.
gbrsf.com
Oct. 27-28.
Yellow Leaf Arts Festival. St. Francisville.
stfrancisvillefestivals.com
---
Central
Oct. 1-5.
West Louisiana Forestry Festival & Fair. Leesville.
Oct. 10.
Rapides Parish Fair. Alexandria.
therapidesparishfair.com
---
North
Sept. 15.
Highland Jazz and Blues Festival. Shreveport.
highlandjazzandblues.org
Sept. 29.
Mooringsport Cypress Festival. Mooringsport.
mooringsportfestival.com
Sept. 29-Oct. 7.
Red River Revel. Shreveport.
redriverrevel.com
Oct. 11-13.
Zwolle Tamale Fiesta. Zwolle.
zwolletamalefiesta.com
Oct. 25-Nov.11.
State Fair of Louisiana. Shreveport.
statefairoflouisiana.com
---