Candle with Care
Tourism veteran-turned chandler Chad Boutte keeps his creativity lit in Franklin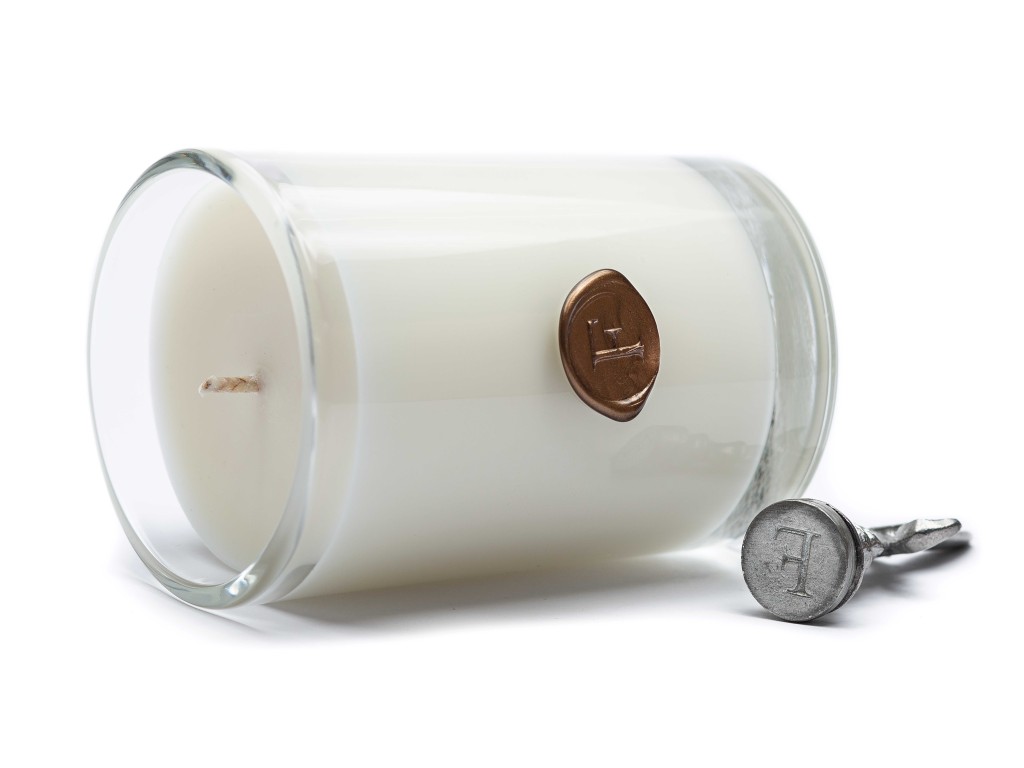 At A Glance
Hometown | Charenton, Louisiana
Age | 49
Occupation | Candlemaker, shop owner, Fifolet Candle Makers
Web | fifoletcandles.com
Blink and you'll miss the small, knee-high roadside "Candle Shop" sign out front. But off the main road, behind Frankin's two-story Greek revival wonder known as the Shadowlawn house, on a slope of green that yawns right into the knobby cypress knees of Bayou Teche, hides Fifolet Candle Makers.
Inside the white brick shop, ribboned with an American flag, a gold-plated welcome sign and one of those time-weathered wooden doors that takes a little extra oomph to twist open and ring the shop bell, a mother and daughter circle slowly around a long table lined with candles.
Satsuma Blossom, Gardenia, Back Porch Herbs and a dozen more.
This is where costumers come to drown happily in indecision and evocative fragrances.
The cool air of the shop is thick with garden aromas, but after one more inhale, eyes closed and patient, the little girl has made up her mind.
"This one, mama," she says looking over her shoulder holding a candle with a woody, fresh mint scent. "It smells like Paw-Paw."
That her decision rested on the emotion of a strong, personal memory isn't lost on Fifolet founder Chad Boutte. The tourism industry veteran mixes and pours these candles himself, and his distinct, seasonal fragrances are nothing if not intentional.
"These all spark some fantastic memory for me," Boutte says. "Fresh Cut Grass, for example, takes me right back to my grandparents' yard. One smell of it, and I can tell you who was playing at the house there, even what toys were laying around. It's a powerful thing."
When the shop was built circa 1810, it was a tavern, and traders anchored in Franklin arrived for a stiff rum or a whiskey before leaving with boatloads of Louisiana cypress and sugar.
Now, Fifolet ships out somewhere between 100-200 candles a day with some mixes utilizing locally-sourced woods and cane.
A native of tiny Charenton, 15 minutes down the road from Franklin, Boutte started Fifolet to put his idle hands to work in the early days of the pandemic that halted the private tours company, Tours by Steven, that he and his partner operated in the French Quarter for more than a decade (and have since relaunched).
The artist's morning work begins just as he likes it best: with the pour.
"Pouring is the exciting part for me," says the entrepreneur who first made candles years ago helping his friend, a chandler in New Orleans, fulfill a mountain of holiday orders. "Pouring allows me to get in my zone, to play my music and make something that people will experience and appreciate for a long time."
For the name, Boutte was inspired by Cajun folklore's fifolet (or feufollet) tale, a rumination on the Acadiana lights caused by phosphorescent swamp gas. Like sharing a good legend, Boutte wants his candles to give people a reason to slow down and experience the moment.
"The candle, the flickering of the flame, it provides something we all need a little more of: appreciating quiet time," he says.
That desire meets his meticulous nature in his production process, with each soy wax candle carefully poured, wicked with lead-free USA cotton, wax-sealed and boxed. He signs and dates each.
With musky myrrh, smoky incense and polished wood scents, his first fragrance was Parish Church and recalled the Catholic liturgies, baptisms and weddings that filled his youth. It's still one of his most popular.
The past year has taught him to listen to customers, too. King Cake, a flavor he never would have made, is one of his top sellers and based on the recommendation and insistence of a customer who promised to buy the first 100 candles if he'd whip up something inspired by the seasonal treat.
Looking ahead, Boutte hopes to expand to a new production space, while maintaining the tavern for retail. Training more candlemakers will boost Fifolet's capacity, but he's not completely ready to give up the pour just yet.
This is about more than wax for Boutte. It's about what he calls a "palette of memories."
"This is what I'm here for, I've realized," Boutte says. "When people go around the table like this, you should hear the stories. It's beyond a candle. I'm trying to take you on a journey — whatever journey you want to go on."
Q&A
Your candles are all in clear glass and the presentation is a minimal design. What inspired those choices? Most candles on the shelves use opaque material or tinted glass with large labels to hide possible imperfections in the wax. I take pride in having perfect pours, and I've always liked clean, clear glass. I'm not a fan of labels. Even at home, with jars and containers, I always take labels off my things.
You and your partner's tours, and events at Fifolet, are contributing to culture in the small town of Franklin. Why was that important to you? There's a new fire in this city. About 30 new businesses opened here last year. I have a lot of other ideas as well. We knew if we were going to make a go of it in Franklin, we wanted to volunteer in a lot of ways and to help establish more fun things to do.
If you could create a candle for anyone in the world, who would you choose? Dolly Parton. She's a legend. I visualize her in a cabin, secluded in the mountains of Tennessee, surrounded by snow, Christmas music on, in front of a fireplace with a Fifolet candle blended with a deep smoky, woodsy fragrance. She is an advocate for peace and equality for all, and I'd love for my light, to meet her light, and to pass it on.
You work hard, but what's your ideal day off? No schedule allowed! I love being on the water or driving to places and getting lost — taking less-traveled roads. But I truly just allow the day to happen, and to show me what it has got in store for me.