Caring Relationships
Nurse practioner and clinical coordinator Tanisha Smith works to give high quality care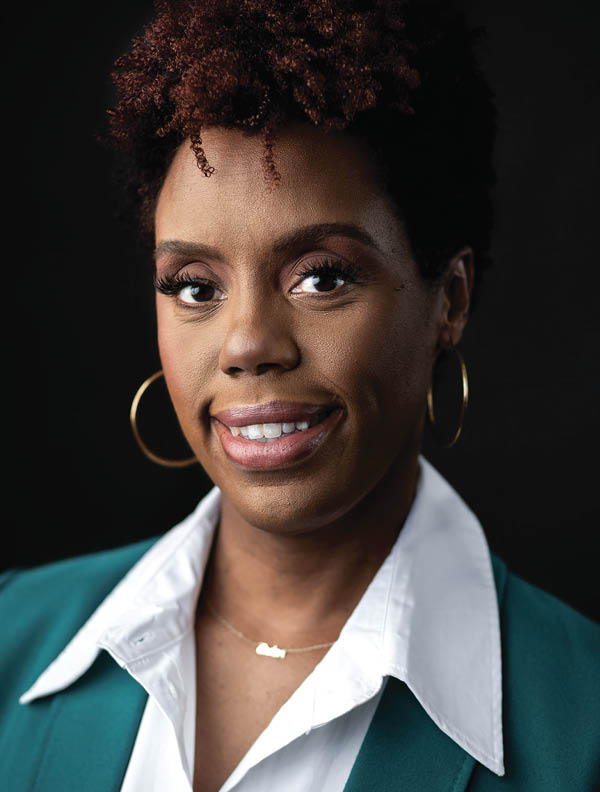 Healthcare
Occupation: Nurse Practitioner – Hometown: Baton Rouge

Tanisha Smith
When she was in college, Tanisha Smith, the winner of the 2022 Louisiana State Nurses Association's Nightingale Award, wanted to be a doctor. But when she watched a friend giving birth, she observed a nurse working with her friend. Seeing the nurse comfort and care for her friend made her want to be a nurse.
"I really wanted to focus on building relationships with patients and nursing gave me that opportunity," Smith said.
Smith, a 48-year-old Baton Rouge native, began her nursing career in 2004. She started as an oncology nurse, but is now a registered nurse practitioner and the clinical coordinator of the adult sickle cell clinic at Our Lady of the Lake Regional Medical Center in Baton Rouge.
While Smith no longer works in oncology, she said her experience treating cancer patients changed her entire outlook on life. She said watching cancer-stricken patients face their burdens with hope and optimism, even when there was seemingly little cause for hope, taught her to have more gratitude in her life.
In 2014, Smith made the transition to working with sickle cell patients. Sickle cell anemia is the most common genetic disease in the United States. The CDC estimates it affects between 70,000 and 100,000 Americans. While sickle cell anemia can occur in a person of any race, it occurs in approximately one out of every 365 Black births.
The symptoms start from childhood. The disease causes blockages in blood vessels that prevent organs from receiving oxygen and blood. As a result, patients can experience intense pain in varying parts of the body. Heart and lung disease can also occur. The average life expectancy for a sickle cell patient is 45-50.
Smith said sickle cell patients suffer from more than physical symptoms. Their extreme pain often requires opioids to treat, but some emergency room staff treat them poorly when they seek help because they misjudge them as drug seekers. The pain plus the shortened life expectancy often causes depression and anxiety in patients. Smith hopes to take classes in psychiatric mental health one day so she can offer her patients mental health care in her office instead of referring them to other locations for those needs.
Ultimately, Smith wants all of her patients to receive the quality of care she would want for herself or her family.
Nursing is an emotionally demanding job, and Smith fights the burnout that sometimes takes nurses out of the profession by making sure she takes time off for herself. She said her Christian faith also helps her get through the challenging days.
"This is my calling. I think this is where God wants me to be," Smith said.
When Smith is not caring for her patients, she loves spending time with her husband and children, as well as traveling. Her favorite destinations include San Francisco, Jamaica and Cabo San Lucas.