Chevron and Second Harvest Distribute Holiday Meals to 600 Families Across Cameron and Calcasieu Parishes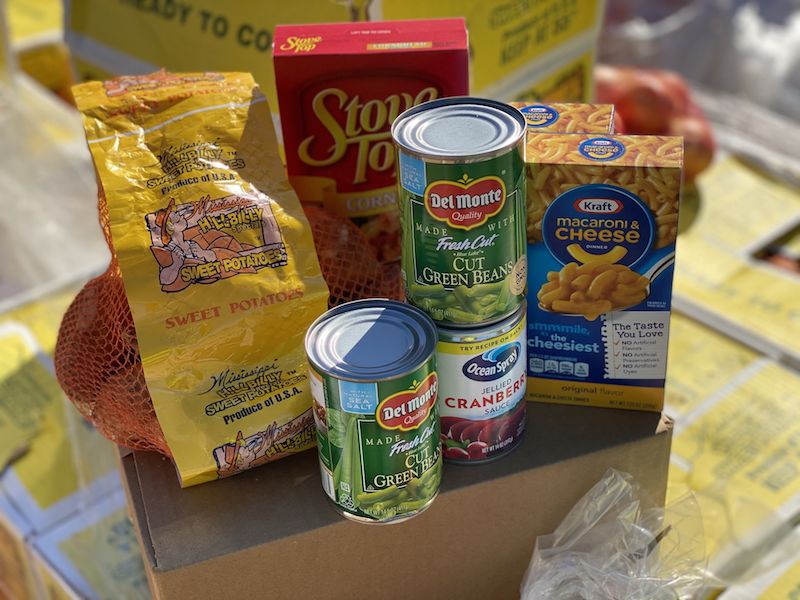 LAKE CHARLES, La (press release) – On Dec. 22, Second Harvest Food Bank of Southwest Louisiana distributed holiday staples, such as turkeys, canned goods, vegetables and more, to 600 families in Cameron and Calcasieu Parishes. Chevron contributed $50,000 to the initiative as part of the company's continued efforts to support residents of Southwest Louisiana, an area that continues to recover from the impacts of Hurricane Laura and other tropical storms.
In addition to this food distribution, Second Harvest has already provided more than 3 million meals across Southwest Louisiana, including tens of thousands of prepared meals in the Second Harvest Community Kitchen, to people impacted by this year's storms.
"Partners like Chevron help make the work we do possible," said Communications Specialist for Second Harvest Food Bank, Natasha Curley. "Today we were able to provide 600 families with the items they will need for a holiday meal. We hope having a traditional turkey and holiday side dishes will help bring a little bit of normalcy to locals during such a challenging year."
As a part of their hurricane relief efforts, to date, Chevron has donated $500,000 to various charitable organizations, hosted two fuel giveaways, distributed 8,500 gallons of free gasoline and $15,000 in gas gift cards to citizens in Cameron and Calcasieu parishes. The company also recently donated an additional $75,000 to Catholic Charities to host a series of food distribution events.
"We are hopeful that these contributions will help members of our community overcome some of the obstacles they may be facing and take care of everyday needs." said Leah Brown, Public Affairs Manager for Chevron's Gulf of Mexico Business Unit. "We feel very fortunate to partner with Second Harvest Food Bank and other charitable groups as they support Louisiana residents."
Together, these organizations are working to provide hope to families that continue to face the challenges of rebuilding their homes and businesses in the wake of Hurricane Laura and other storms. For additional information on this and other events, click here. To learn more about Second Harvest Food Bank, visit no-hunger.org.