Coming Home
A New Orleans couple builds their new dream house on Bayou St. John with respect to the area's history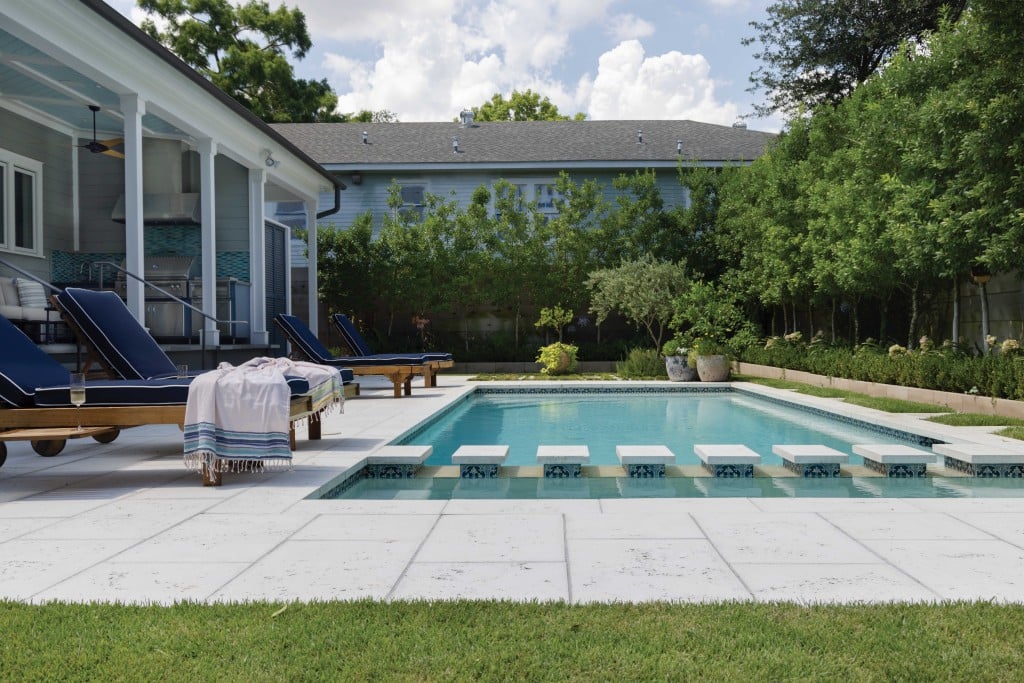 The Bayou St. John area (officially Faubourg St. John) in New Orleans is known for its historic residences. Pitot House, the Old Spanish Custom House and The Sanctuary, all facing the bayou, are among the architecturally and culturally significant properties. So, when, Tania Hahn and Melissa Warren became the first homeowners to build a new house on Moss Street in 25 years, they did so with great respect for the houses that line both sides of the waterway.
"The goal was to fit in with the portage architecture of Bayou St. John," said Warren, referring to 18th-and 19th-century plantation houses along the bayou that engaged in trade with boats moving goods along the bayou's "portage route."
The bayou connected Lake Pontchartrain and the Mississippi River and provided a shortcut for boats going from one to the other, although part of the route required carrying or "portaging" the boats over marsh land.
The couple bought the property in 2015 and in 2018, worked with architect Ken Gowland of MetroStudio to design a three-story house with traditional features and modern luxuries. Brandon Construction broke ground on the project in January 2019 and the owners moved in a year later.
Double galleries, columns, tall windows, dormers and French doors overlooking the bayou, high ceilings and pine floors speak to the classic architectural precedents found in the surrounding area. A state-of-the-art kitchen and baths, a pool and patio with minimal contemporary lines and a whole-house generator provide creature comforts for the couple's lifestyle. There is an outdoor kitchen for pool parties and al fresco gatherings, a wood burning and gas fireplace, an outdoor shower and a spacious elevator that accesses all three floors for aging in place.
Warren loves to cook and had specific ideas for the kitchen. She also designed the landscaping, which includes a kitchen garden.
"Melissa loves to cook and knew what she wanted; she ordered appliances before we began building," said Hahn, of the kitchen, where a black La Cornue stove trimmed with brass is a focal point and a wine chiller and a Scotsman icemaker are also part of the amenities.
Weighty rustic beams, salvaged from a textile mill and made of wood thought to be harvested in Southern Louisiana, add the look of age to the sunny kitchen, dining and great rooms overlooking the patio and pool and visually separate the kitchen from the other two areas. The couple like the idea that the repurposed beams have come full circle back to their Louisiana roots.
"We like to say they came home," said Warren.
While Warren and Hahn initially wanted a French Country aesthetic, they decided instead on a "rustic industrial element" that relates to the area's history of trade and boats. Ultimately that became what Warren calls "an industrial whisper."
"We were trying to pay homage to past and present," added Hahn.
When not spending quiet time at home with their pets, both Warren, a senior commercial real estate advisor with Stirling Properties and Hahn, who owns Hahn Enterprises, a playground, sports and recreation equipment company, like to entertain. Three bedrooms, three and a half baths and plenty of indoor and outdoor living spaces comfortably accommodate family and friends. During the high point of COVID-19, the couple hosted socially distanced gatherings in their front yard, which is graced with a lyrical Lin Emery sculpture they commissioned in 2018 and spectacular views of the bayou.
The interior design blends pieces from Hahn and Warren's respective families and former houses with modern finds and custom accents. The downstairs powder room features a playful pachyderm wallpaper, for example. In the elegant master bath, handcrafted mosaic tiles adorn the wall behind the vanities. The couple's art collection, which includes works from New Orleans galleries such as Cole Pratt and Arthur Roger, provides a finishing layer.
"We agreed on almost everything," said Hahn of the design decisions that went into the house. Both also agree that the finished house is everything they'd hoped it would be.
"Every minute of every day, it's a dream," said Warren.
At a Glance
Architect
Ken Gowland, MetroStudio
Interior Design
Tania Hahn and Melissa Warren
Square Footage
3,800 with an extra 1,200 of exterior covered space
Outstanding Features
Upper and lower galleries with tall windows overlooking bayou, state-of-the-art kitchen with rustic repurposed beams, pool and patio with outdoor kitchen, whole-house generator.