Cooling Off Along I-49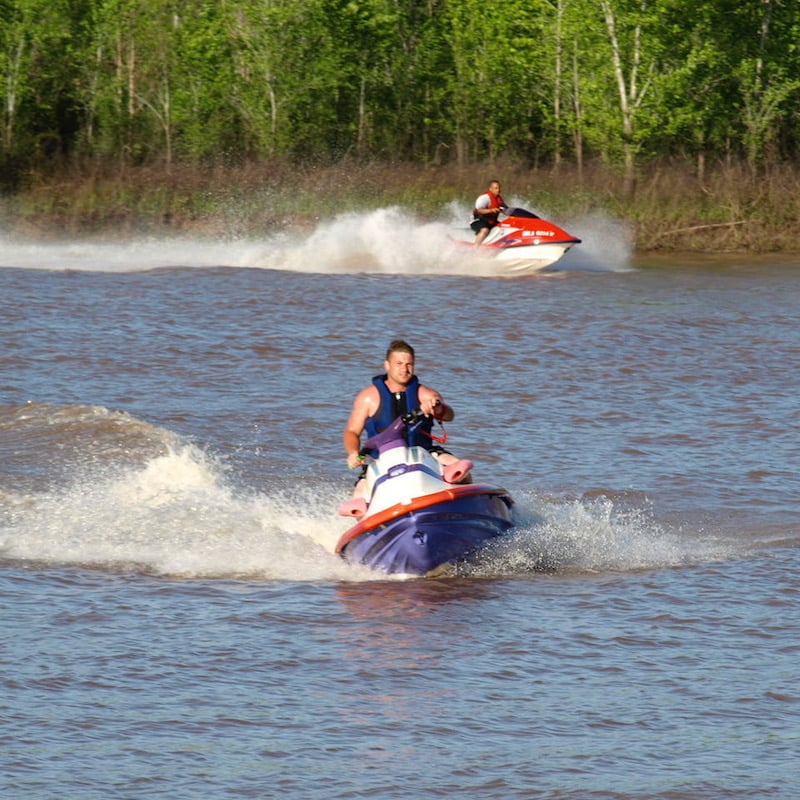 I travel the state constantly and for years would pass a state-run rest area between Lafayette and Alexandria that accompanied a large lake surrounded by bald cypress, tupelo trees and a small hardwood forest. It's a lovely area despite the gator and snake warnings — after all, this is Louisiana — and one day my curiosity got the better of me as to what existed beyond those trees.
I turned right at Exit 35 off Interstate 49, bypassing the rest area, and discovered a large recreational area with a boat launch where pleasure seekers in speed boats and jet skis were enjoying a grand time in the water (obviously not worrying about gators and snakes). In the neighboring parking lot, people barbecued and relaxed in the sun. In the distance, I spotted a few fishermen.
It took quite a bit of research to learn that this watering hole is the 200-acre manmade Dubuisson Lake. St. Landry tourism folks assured me it was public property and the boat launches are available to all boaters and fishermen. Since the lake attracts both pleasure boaters and those looking for dinner, it's recommended that the latter fish the farther shores for sac-a-lait, bass and other species. As for whether there's good fishing or not, the largest bass caught in the lake was a 9.3-pound fish in 2007.
Lake Dubuisson was created during construction of I-49 when borrow fill dirt was pulled from the area, according to Louisiana Wildlife and Fisheries. The majority of the lake dips down to 25 to 30 feet deep but the shoreline offers a shallow depth. Runoff from neighboring agricultural fields keeps the water "turbid" year-round, according to LWF, so it's not ideal for swimming. And there's that gator and snake thing.
One great aspect of cooling off at Dubuisson Lake is if you get hungry or overheated, vending machines exist only a few hundred feet away at the rest area.
To reach Dubuisson Lake from the South, travel north on I-49 about four miles north of Grand Prairie. From the north, travel about four miles south of Louisiana Hwy. 29. Pull off I-49 at Exit 34 and head east, then turn right to find the parking lot and lake access.